The Parker Vietnam Boot knife Sets according to a Bulletin put out by "Cutlery World" were actually a manufacture's error. The Screaming Eagle, Delta Force and 101st Airbourne were all units of the U.S. Army's Airbourne Division, not part of the U.S. Air Force that is etched on each of the knife blade. Only 600 sets were manufactured making each set Very Collectible. The OAL of each knife is 11-1/4", each knife blade is double edged and is 6" in length, one blade is etched "U.S. AIR FORCE 101ST AIRBOURNE", the second blade is etched "U.S. AIR FORCE DELTA FORCE" and the third blade is etched "U.S. AIR FORCE SCREAMING EAGLES", the tang on each knife is etched with the "PARKER CUT. CO. SURGICAL STEEL & JAPAN" Logo & all are engraved with the same serial #415. Hard to confuse US Army with the US Air Force but the manufacturer in Japan did.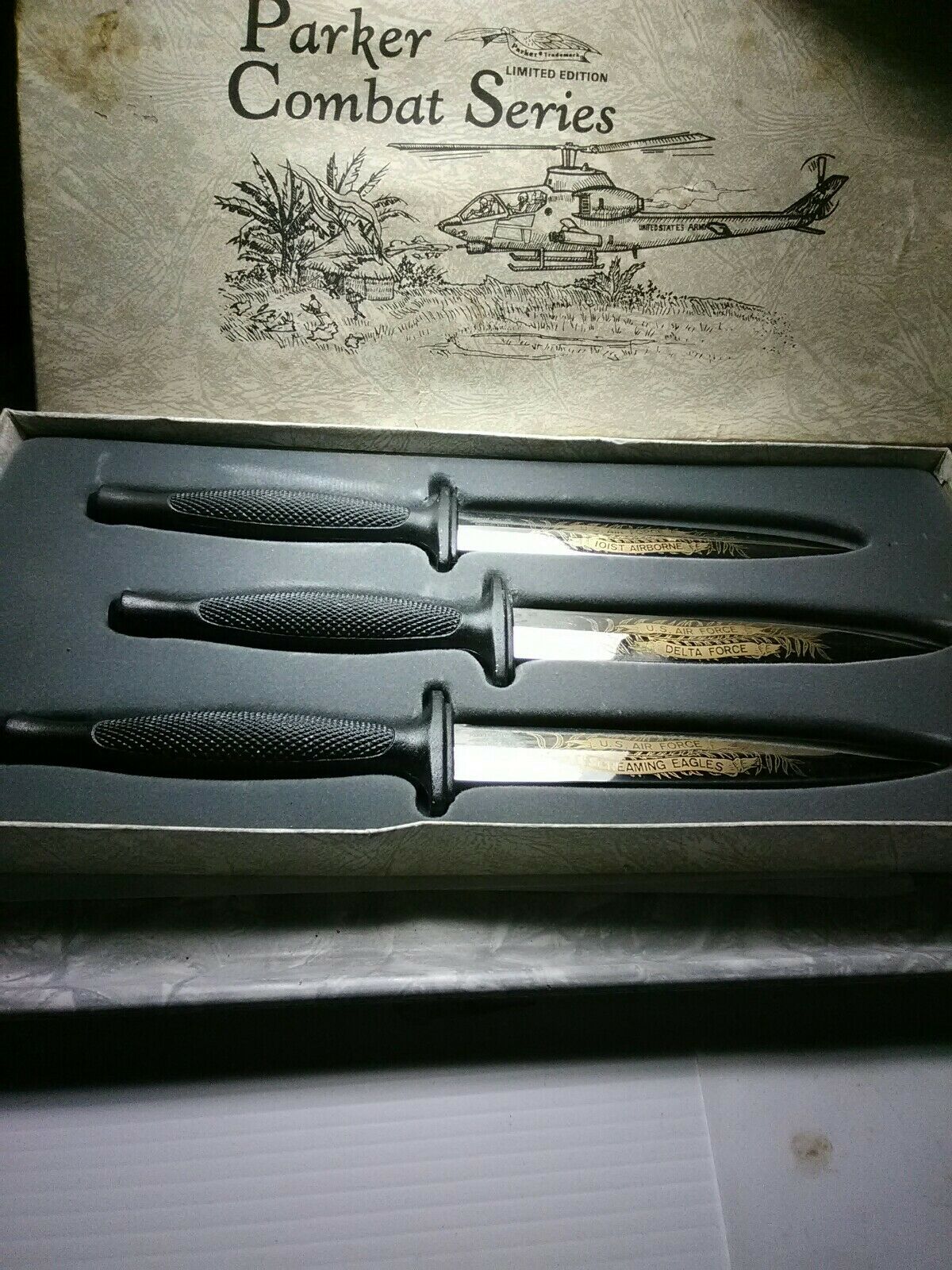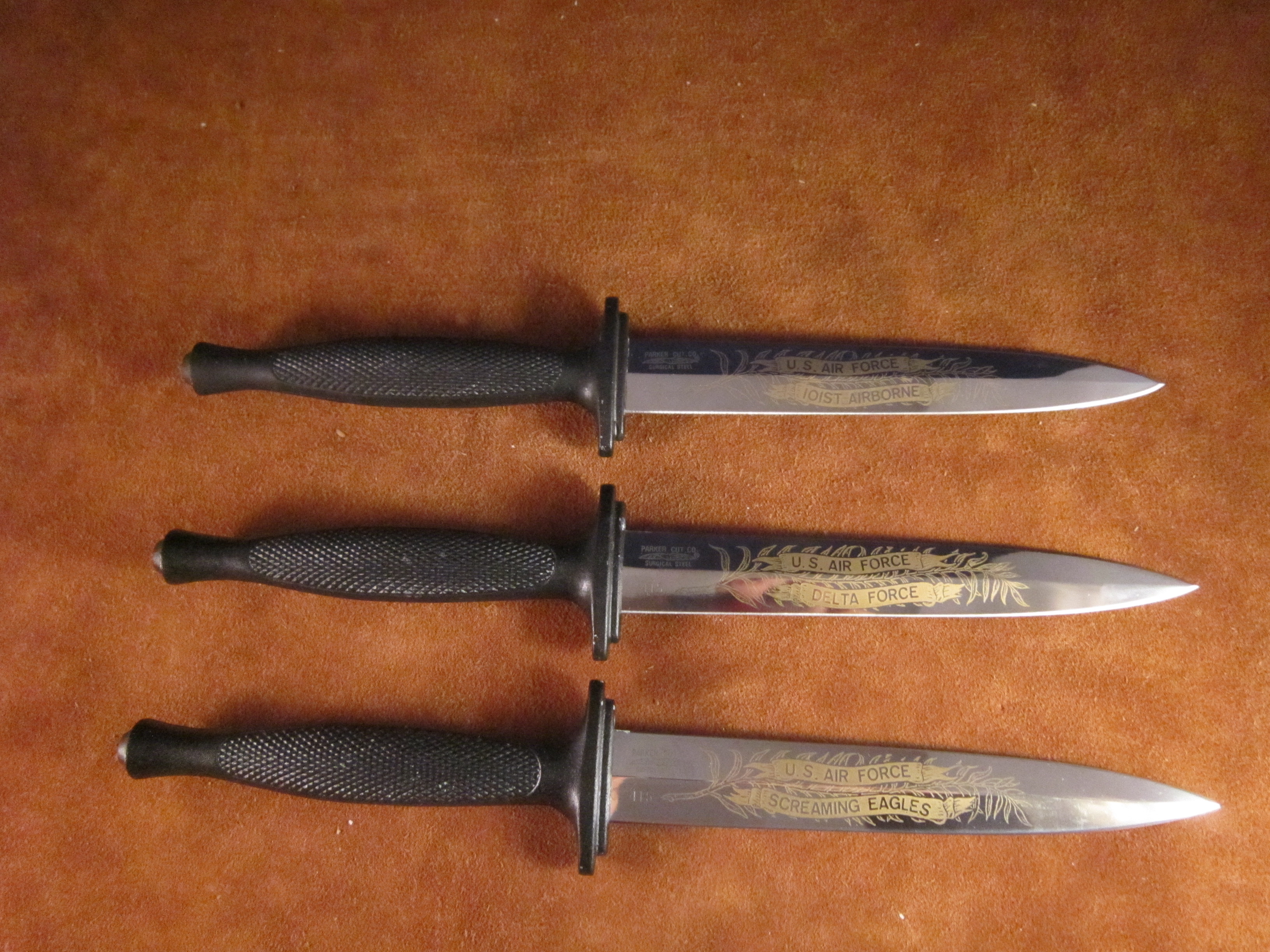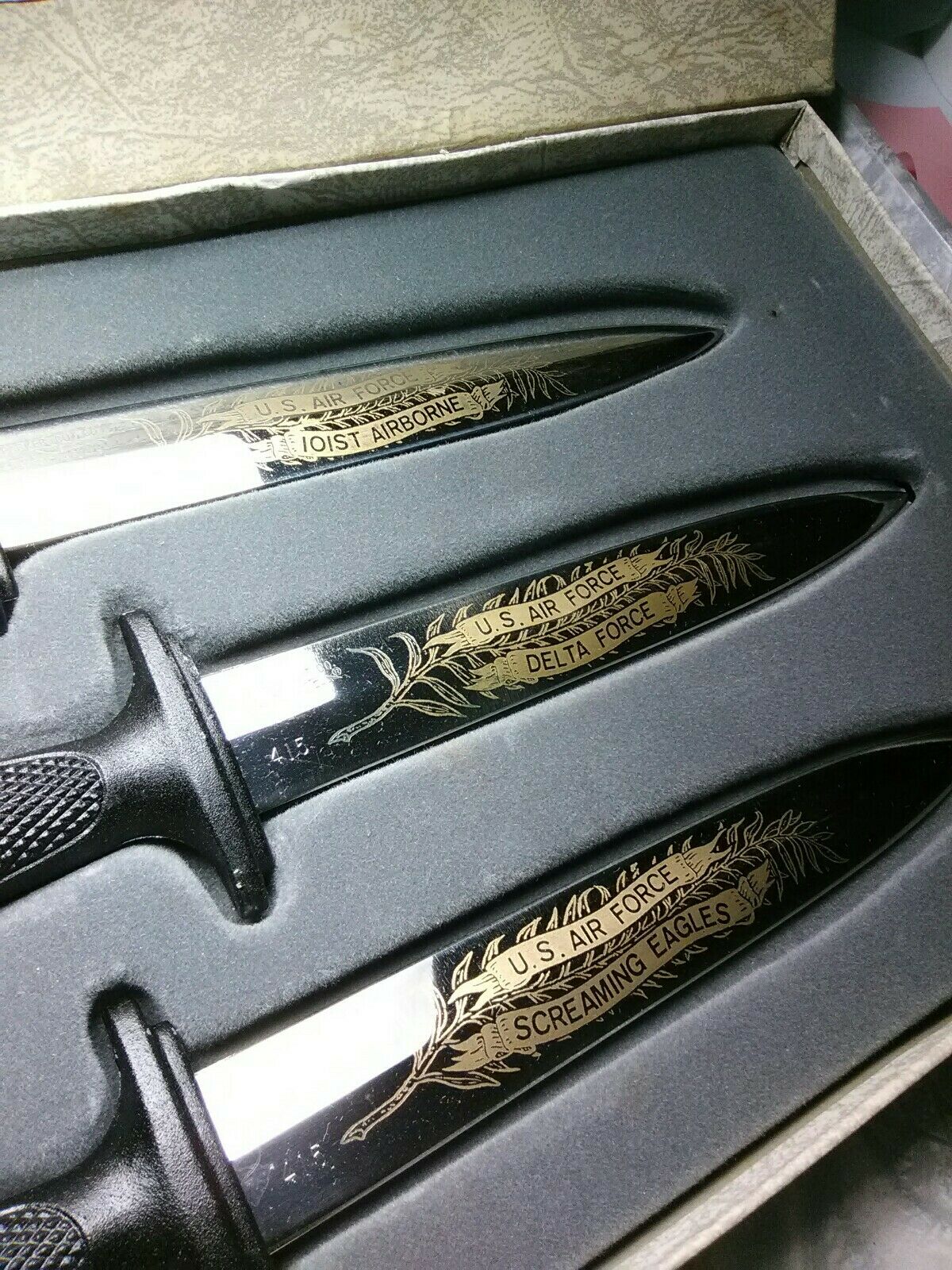 If you look closely at the helicopter on the box, it says United States Army. Someone had it right but quality control did not. It makes it a very unique set.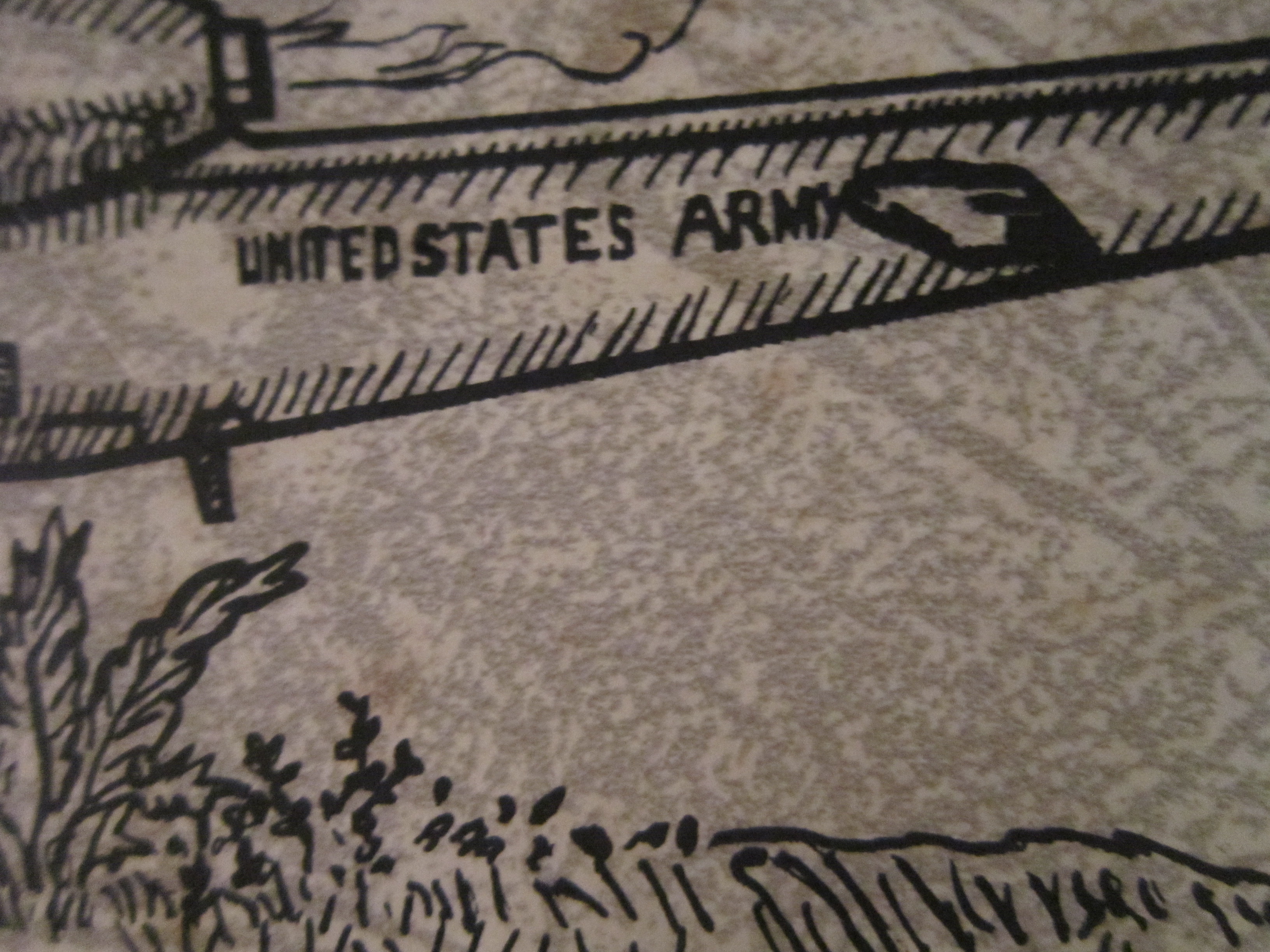 Because so few of these were manufactured and some sets were broken up, these are collectible and unique knives.
To purchase this set:Parker Combat Series