In 1972 Smith & Wesson began to examine the knife market and President William Gunn of Smith & Wesson met with and discussed designs with Blackie Collins, a gifted maker and designer of knives. Blackie Collins than submitted several samples and drawings of various styles of fixed blade knives he felt would meet the need of the public.
Also, in 1972 S&W was approached by the Texas Ranger Commission to build a commemorative gun for their 150th anniversary. The Commission was also considering a commemorative service knife. A pattern was presented to S&W and the Bowie Knife designed by Blackie Collins was modified slightly to the style presented to S&W proposed by John Wilson a member of the Texas Ranger Commission. Production began in 1973 limited to 20,000 sets.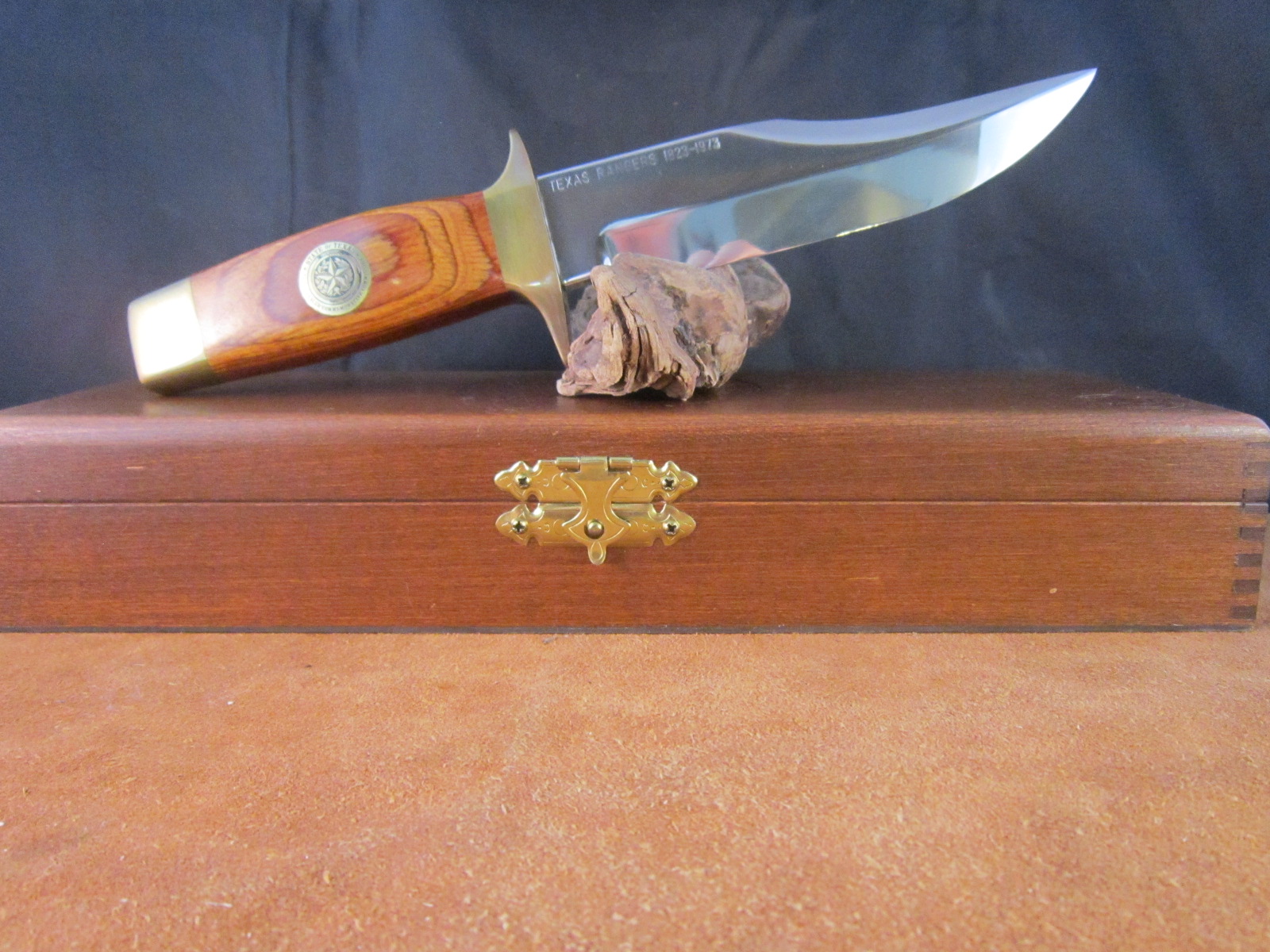 In 1973 the S&W Blackie Collins kit knife was produced, a 4-piece kit that consisted of the Stainless-Steel blade with full tang, brass finger guard and pommel and a hardwood handle. Sheaths were not included. The S&W Kit Knife was never officially authorized for sale by S&W but included the same S&W logo used on the Texas Ranger knife and on its entire Survival Series Knives.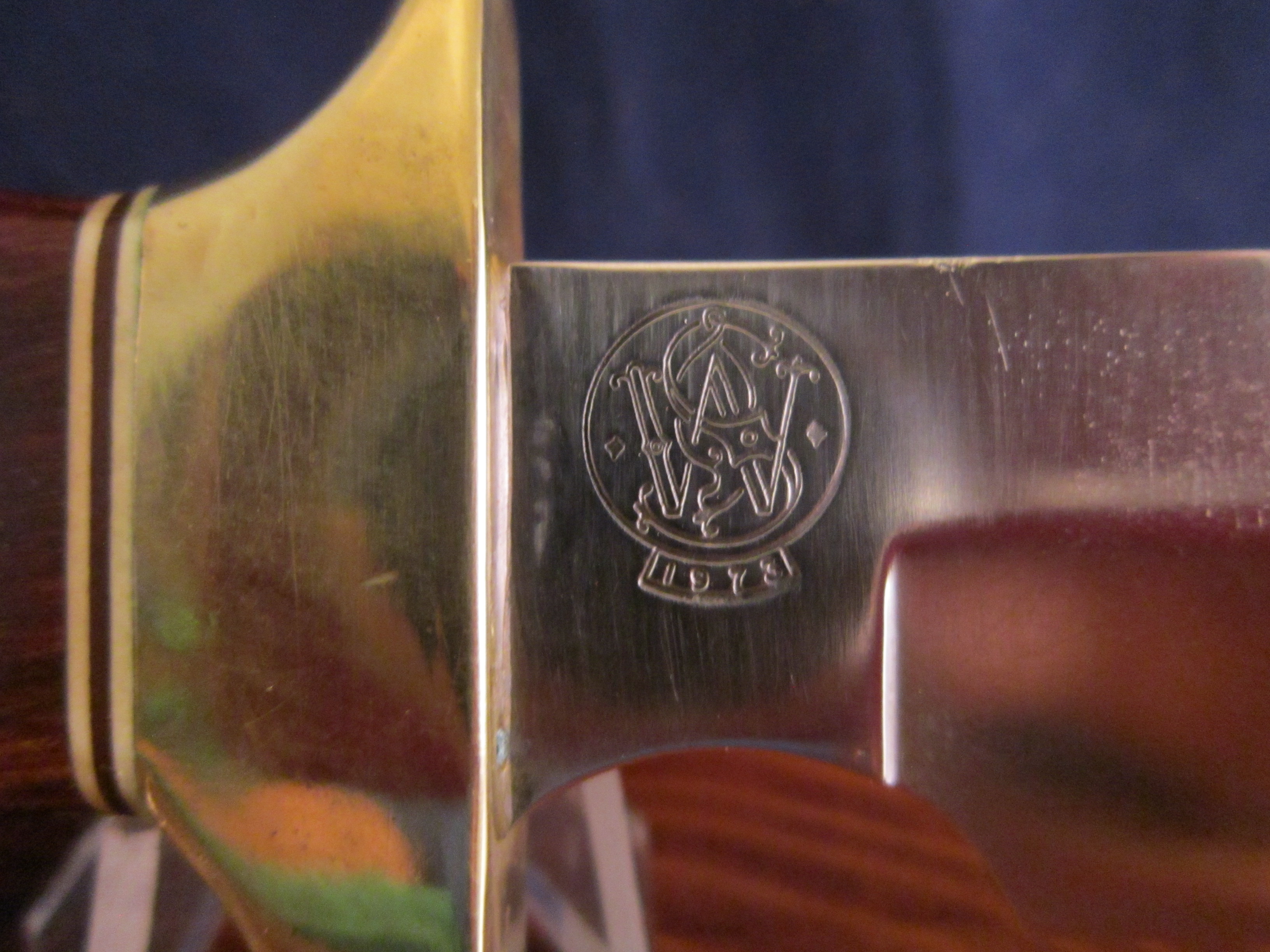 The Survival Series knives began production in 1975 offering a amazing collection of outstanding knives featuring brass finger guards and pommel, quality 440 Stainless Steel Blades, leather sheaths and brass snaps. These 6 knives designed by Blackie Collins and the Bowie Knife rounded out the Survival Series. The collection included the Bowie model 6010, the Survival Knife model 6030, the Outdoorsman model 6020, the Skinner model 6070, the Fisherman model 6050, Fisherman Filet model 6040 and a Folding Hunter model 6060. All knives were produced in house by S&W beginning in 1975 except the folding hunter which was produced by Alcas or Bowen.
They were all emblazoned with the same stunning S&W logo which usually included the year in which the knife were produced like this beautiful 1975 Model 6010 Bowie.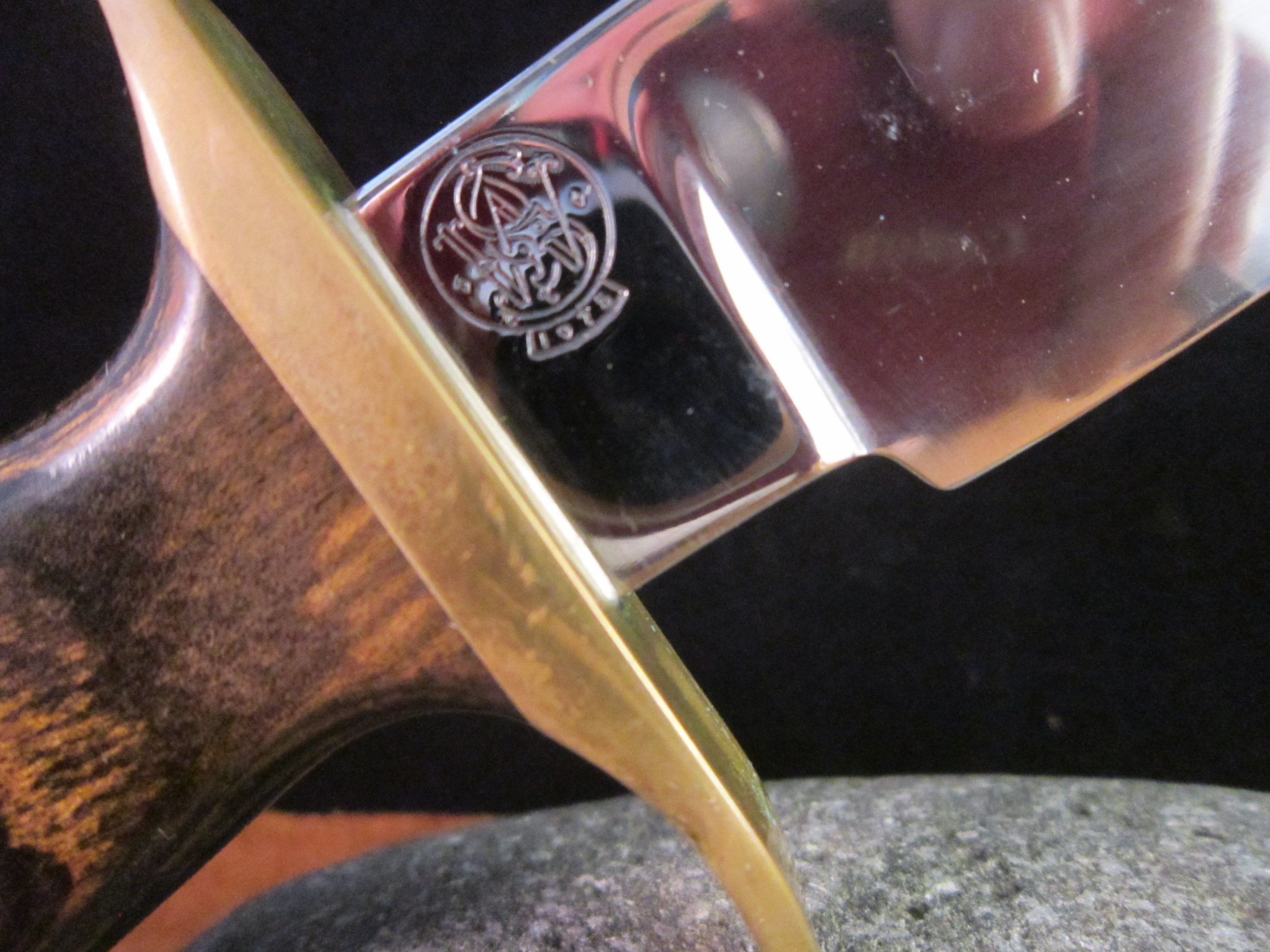 The S&W Kit Knife was produced around the same time as the Texas Ranger knife and before the Survival Series. Blackie Collins remembers the knives, a few done with stag handles but little else is recorded.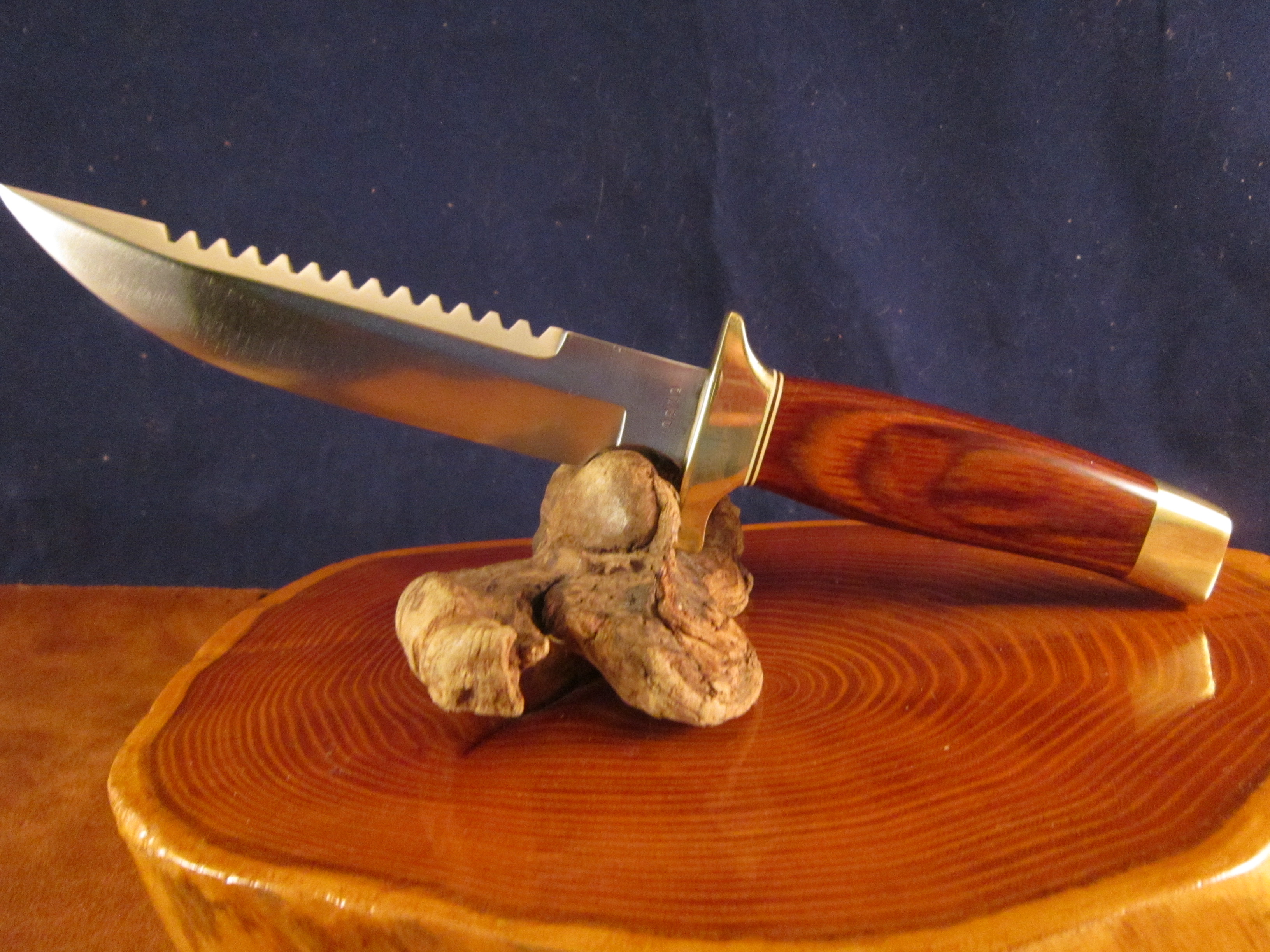 A great source if you can locate one of the limited production books is, "The knives of Smith & Wesson" by C.E. Rinke in 1990.
For more information of the S&W Blackier Collins Survival Series. S&W Survival Series