I attended the Oregon Knife Collectors Association show in Eugene, Oregon in 2014 and met Jim Meyers of Utility Tool and Knife. After talking with him I bought several knives to sell as well as this rare prototype. After the show I continued to purchase knives to sell as well as provide input on new prototypes such as this 4" Wilderness knife.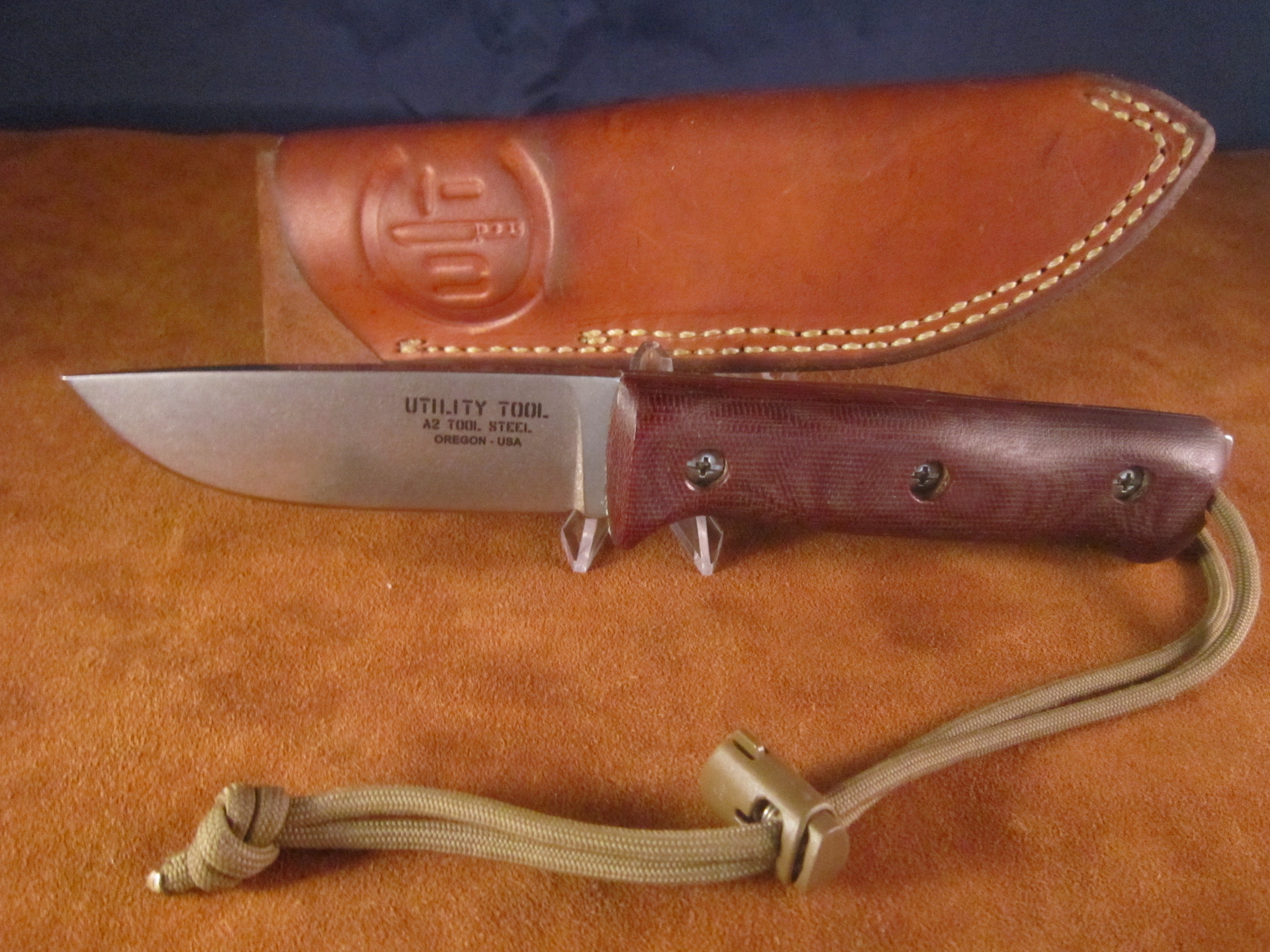 4" Wilderness prototype A-2 tool steel knife for sale: Sold
The 8" Field Knife Prototype produced in 2012.
I love this brute and carried it with various survival items in the pouch on hikes and to knife and gun shows turning down offers to sell it.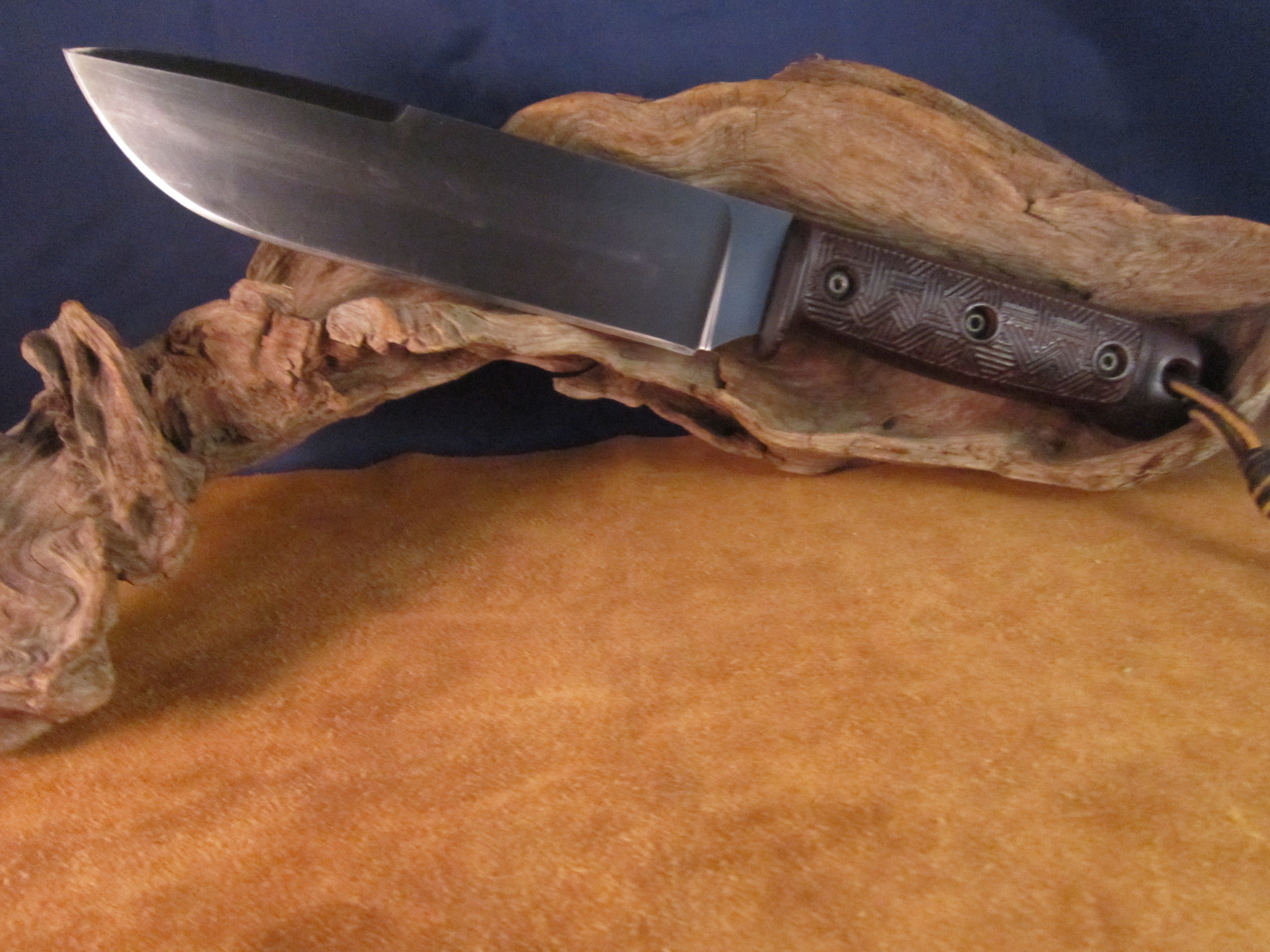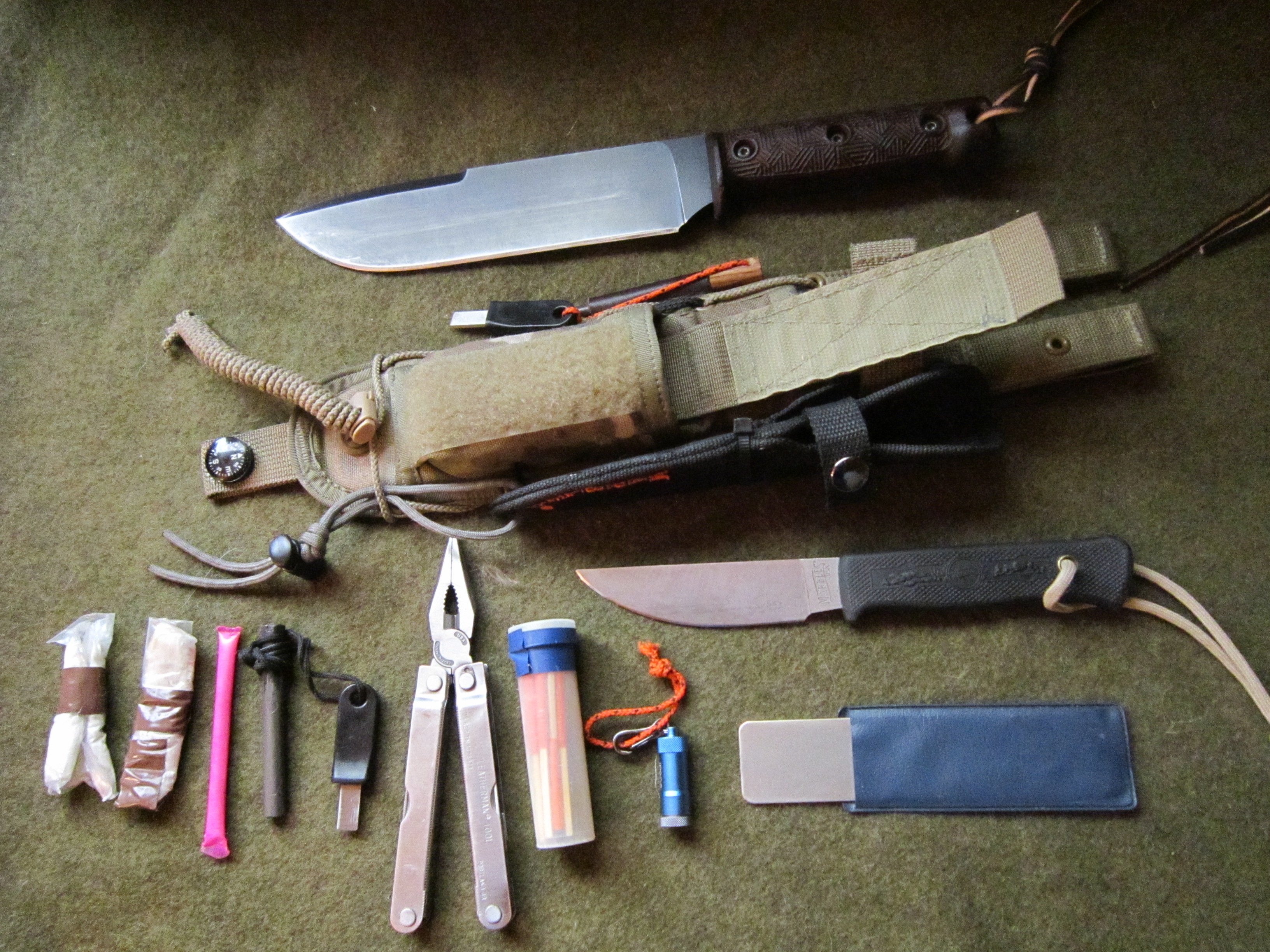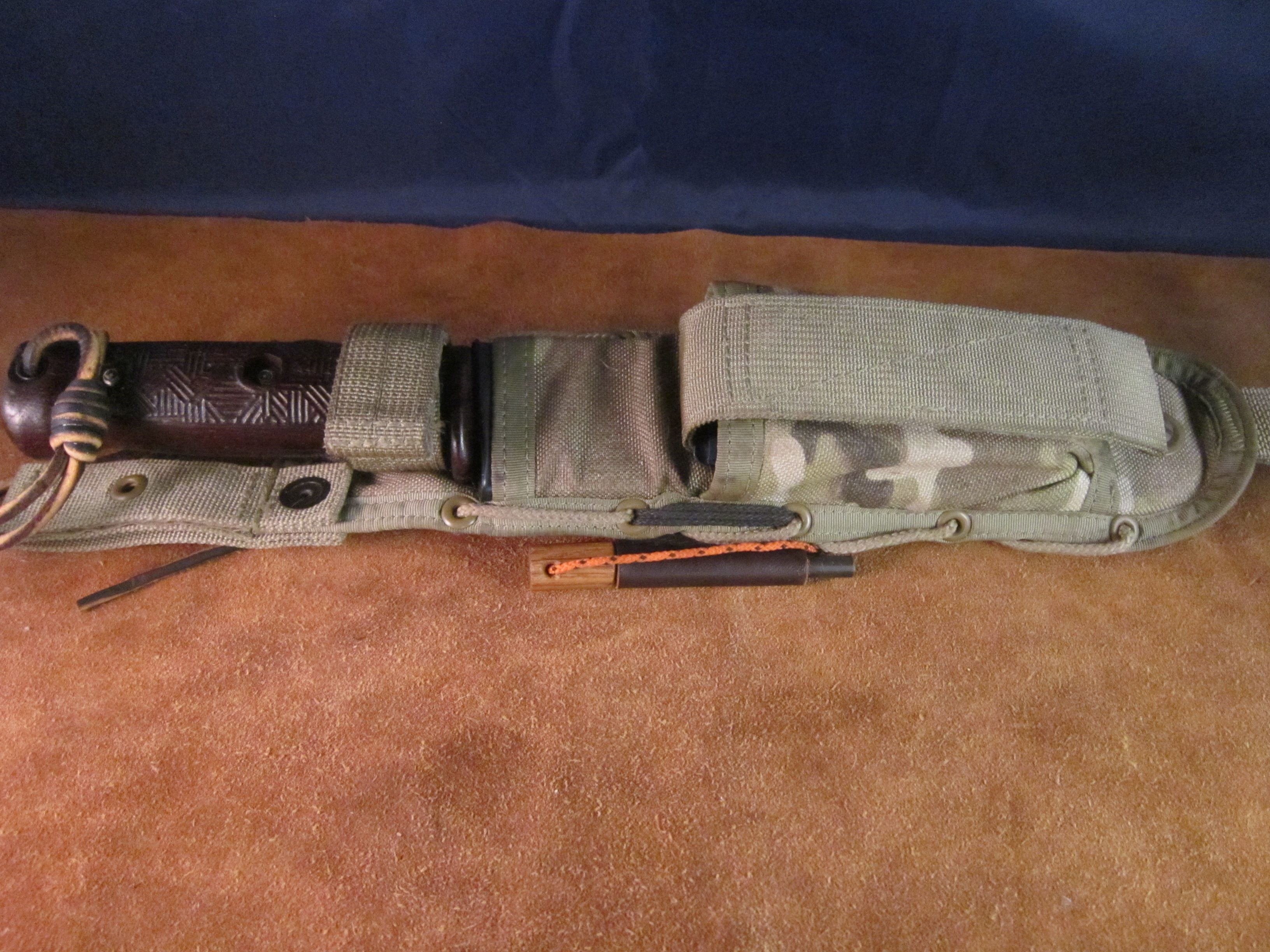 This blade was produced by Alan Warren, a gifted custom knife designer based in Portland is 1095 High Carbon Steel with a unique Cocobolo handle set with a cross-hatch pattern on the sides. This particular design had a deeper blade and was ground with a thicker edge and resulting in a knife that weighed 2 ounces more that the current design. Only ten were hand made in this batch, making it a rare tool.
Information on UTK:Utility Tool owners page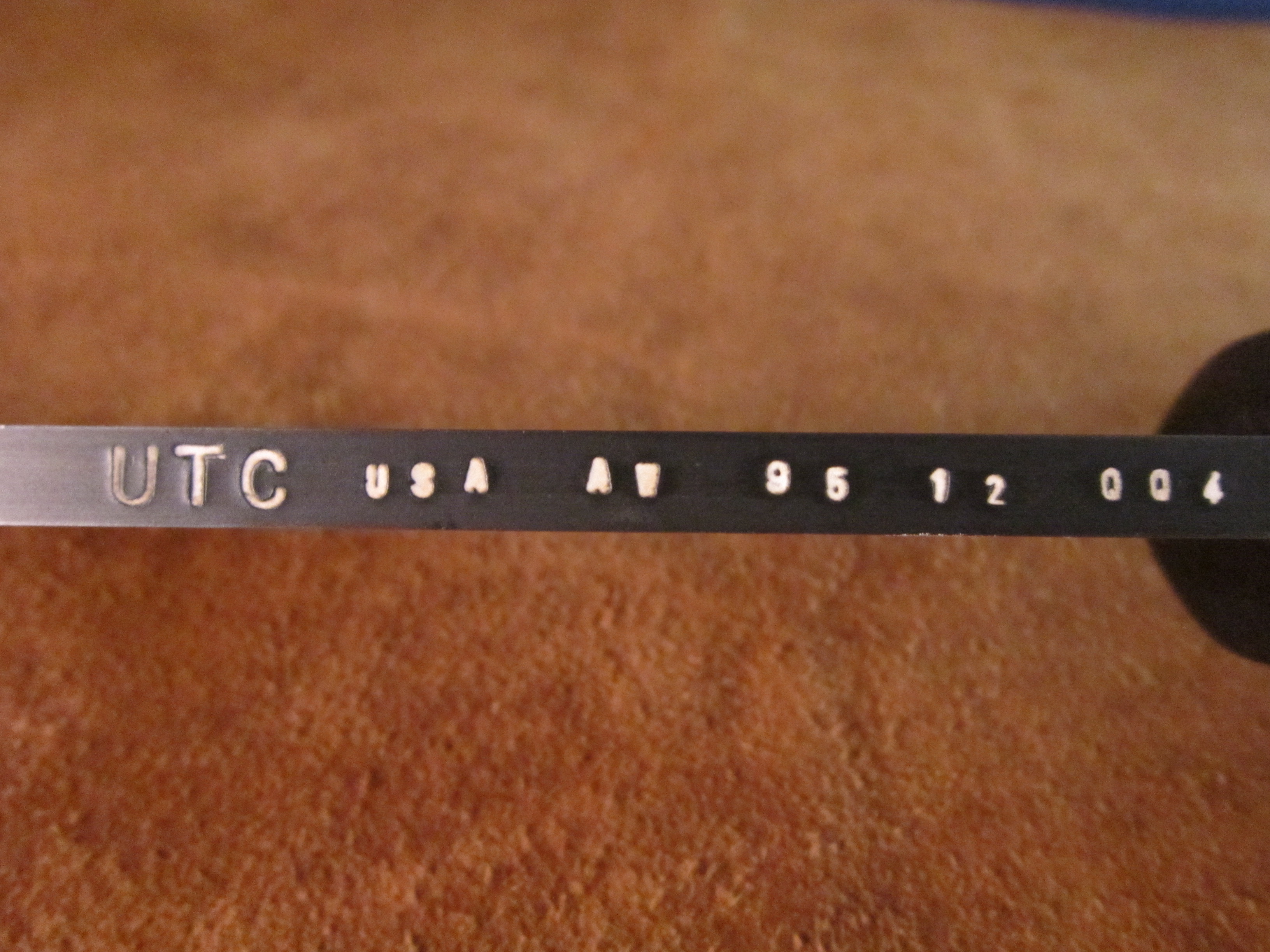 The spline of the blade shows: UTC (Utility Tool & Knife), USA made, Alan Warren blade grind, 1095 steel, 2012, prototype #4.
Full Tang Blade with Handle of cross hatched Cocobolo wood, Spec Ops Brand Combat Master sheath.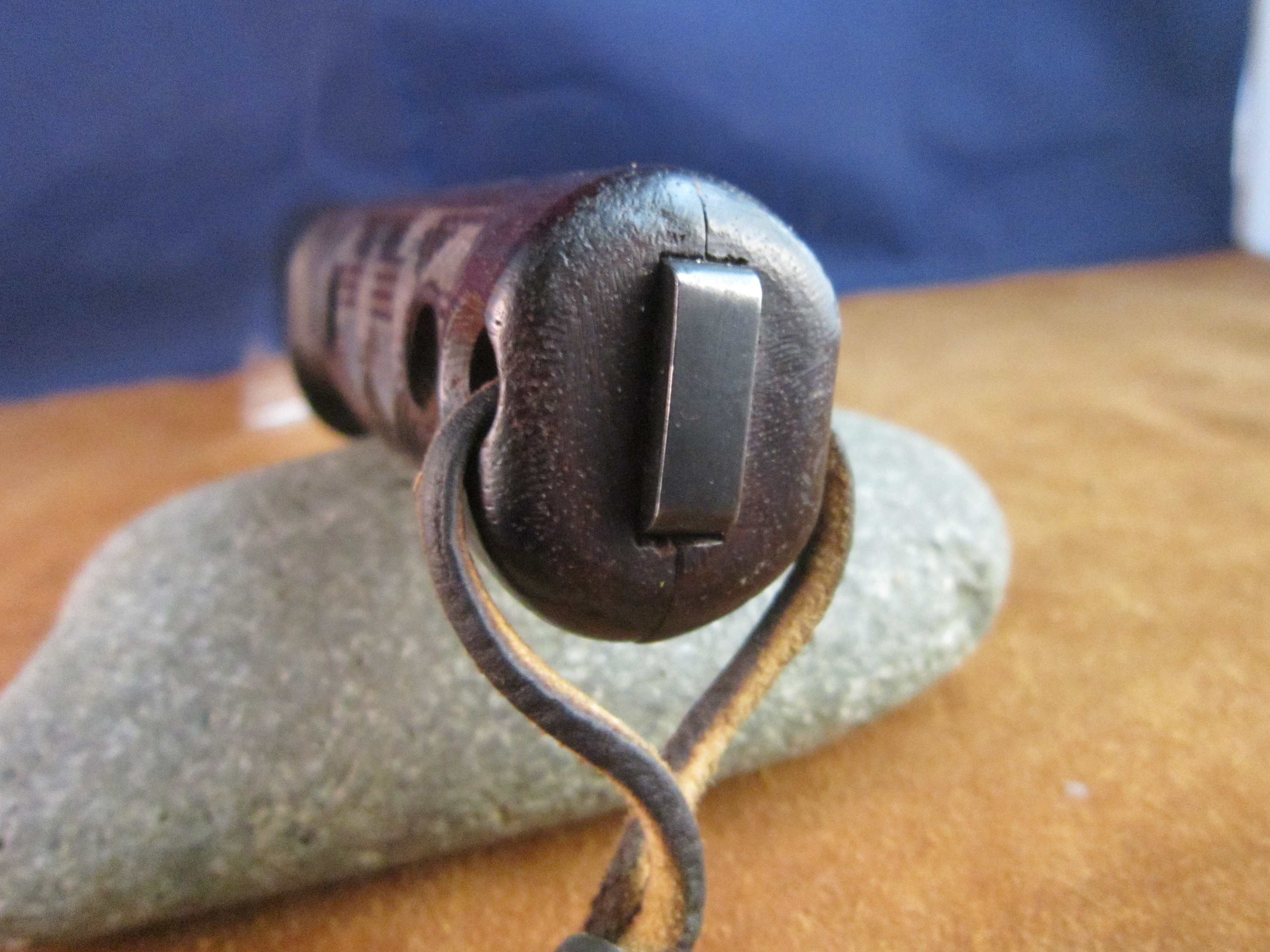 More on Alan Warren of Portland, OR: Alan Warren Knives
This is truly a very unique knife.