SOG Agency AG-01 and AG-02 Knife
The Agency follows a SOG tradition of recreating and modernizing historic classics. This original version of this unique knife design was shrouded in secrecy and originally created for special CIA operatives in the early days of the Vietnam War. It was designed for clandestine and counter insurgency teams who lived in the jungle for months at a time and saw vicious close quarter combat. The SOG reproduction captures the beautiful flowing lines of the blade and the traditional leather handle. SOG vastly improved the construction and quality with modern materials like the flawless satin finish Stainless Steel blade and epoxy filled leather washers that were unknown at that time. An exquisite design of the highest caliber, the SOG Agency captures the mystique of a unique survival/defensive knife.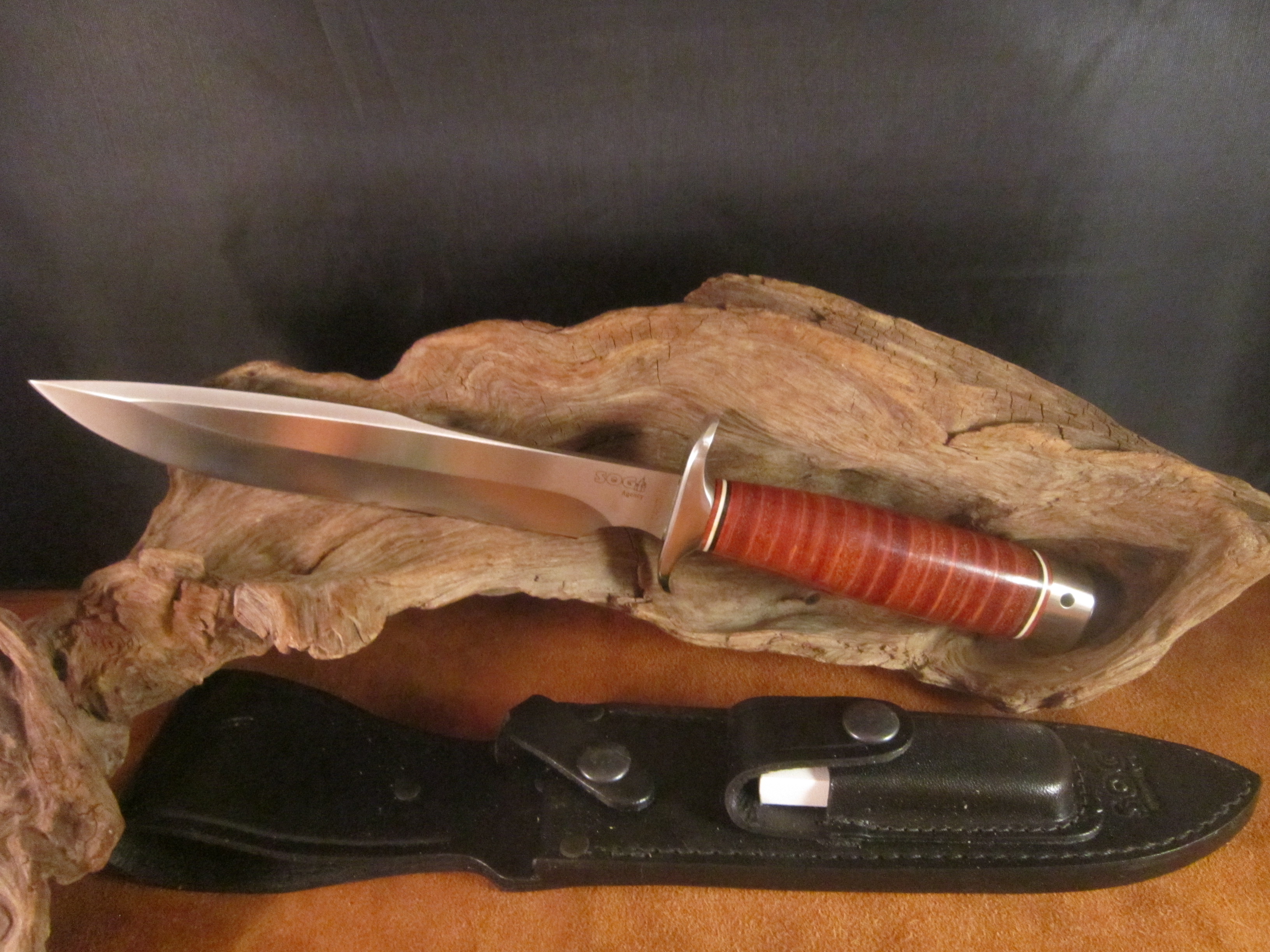 The SOG Agency knives were produced in Taiwan and came in the Satin Finish - AG-01 and the Hardcased Black TiNi- AG-02. The first 1,000 produced in the 2 models came numbered with a certificate.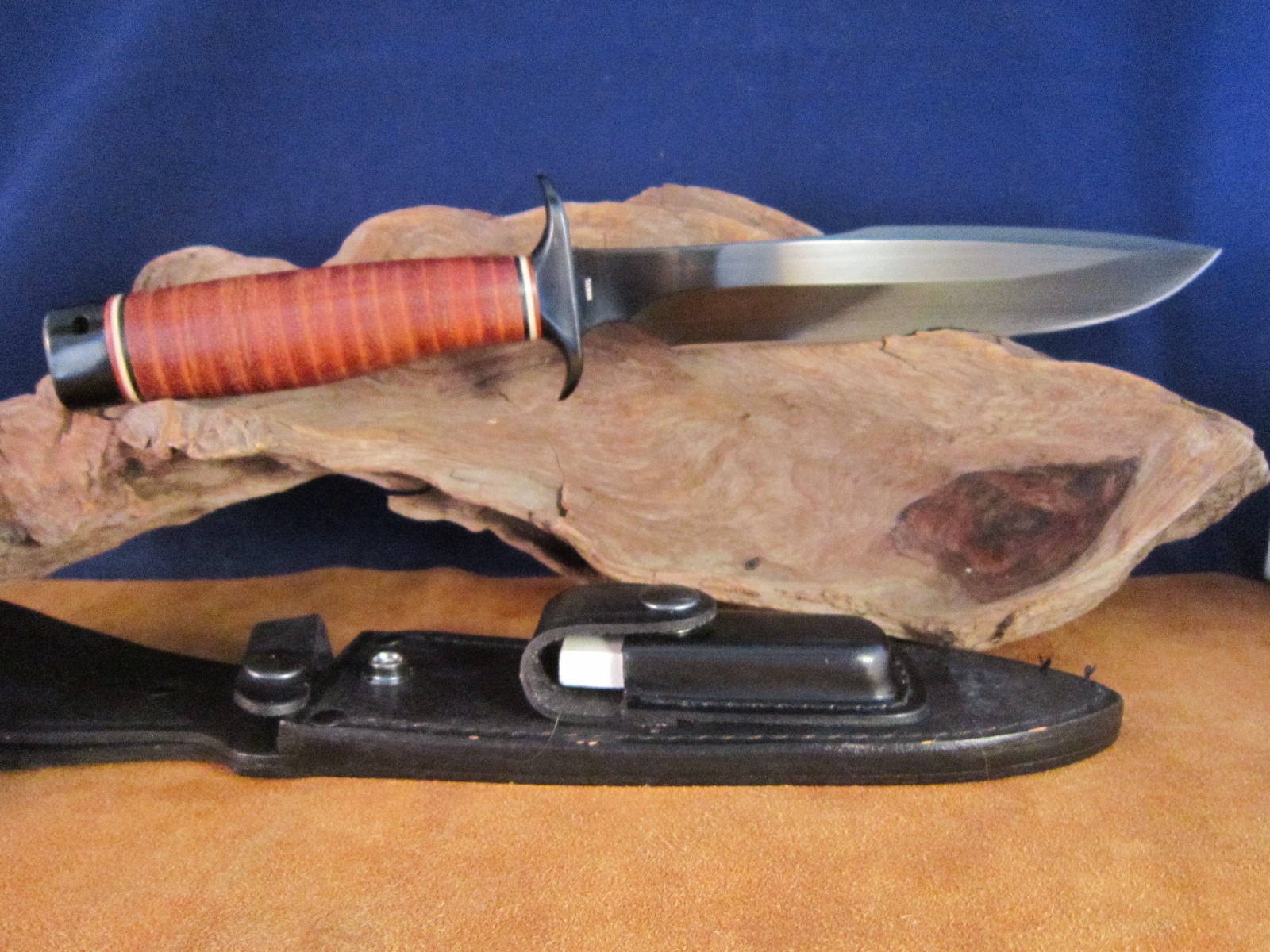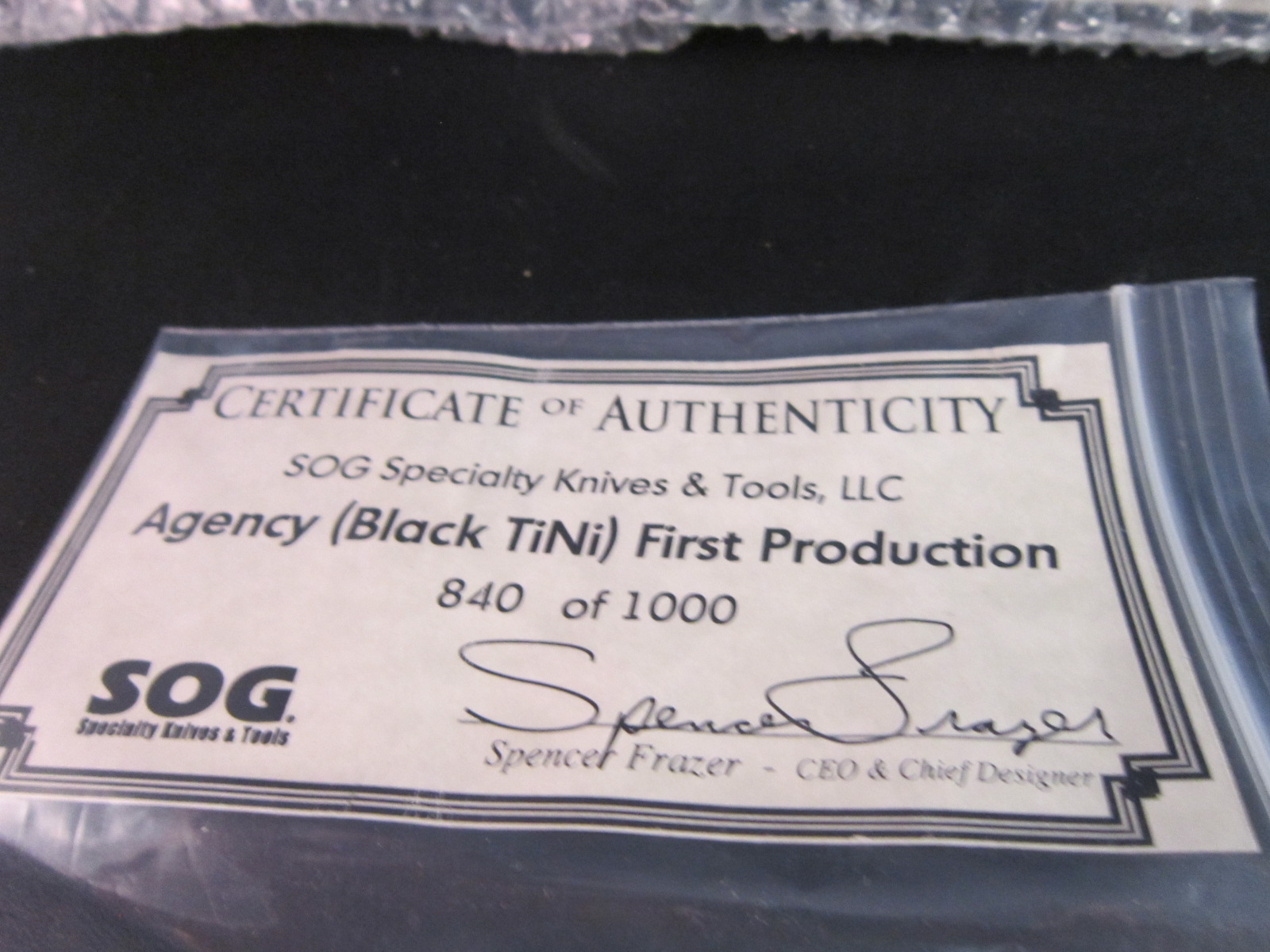 The Agency knives were produced starting in 2009 after SOG has ceased production in Seki, Japan and manufactured in Taiwan. SOG production at that time also switched from AUS 6 to AUS 8 stainless steel. The knives were only produced for a short period of time and discontinued.
Specifications:
Blade Length: 7.5 in. x .150 in.
Overall length: 12.675 in.
Blade Steel: AUS-8 Stainless Steel
Blade hardness: Rc. 57-58
Blade Finish; Satin Finish or Black TiNi.
Weight: 9.6 oz.
Carry System: Leather sheath w/ sharpening stone
Handle Material: Epoxied leather washers
"Information taken from: http://www.sogknivescollectors.com"
While these knives seemed big they were very balanced in the hand and easy to maneuver and one of the most
fearsome knives every produced by SOG.
SOG KNIVES CURRENTLY AVAILABLE FROM FITZWILLIES.COM; SOG Knives currently in stock