Kershaw 4070 Series of Limited Edition Bowie Knives
Model 4070 a 6" Bowie #1754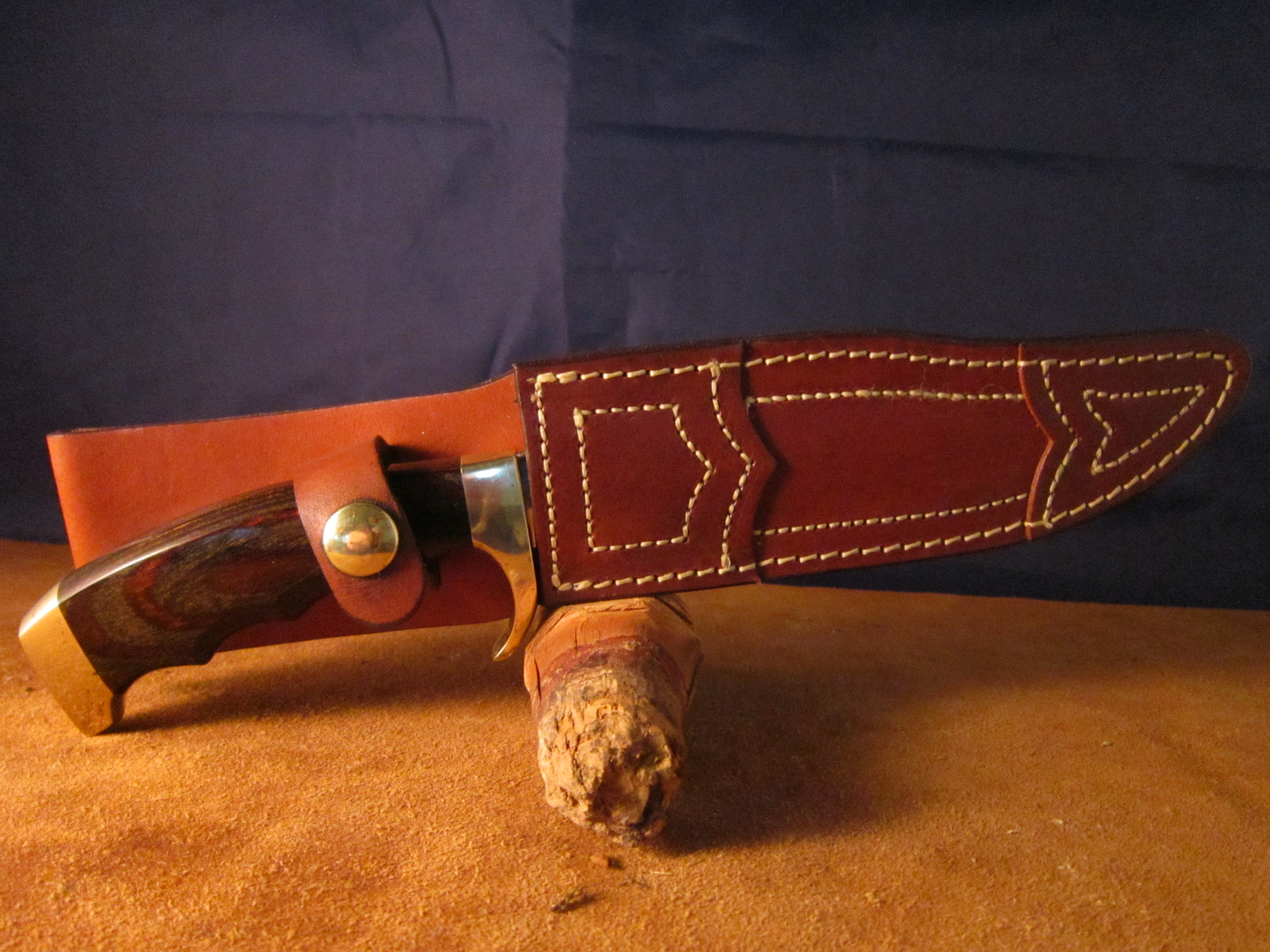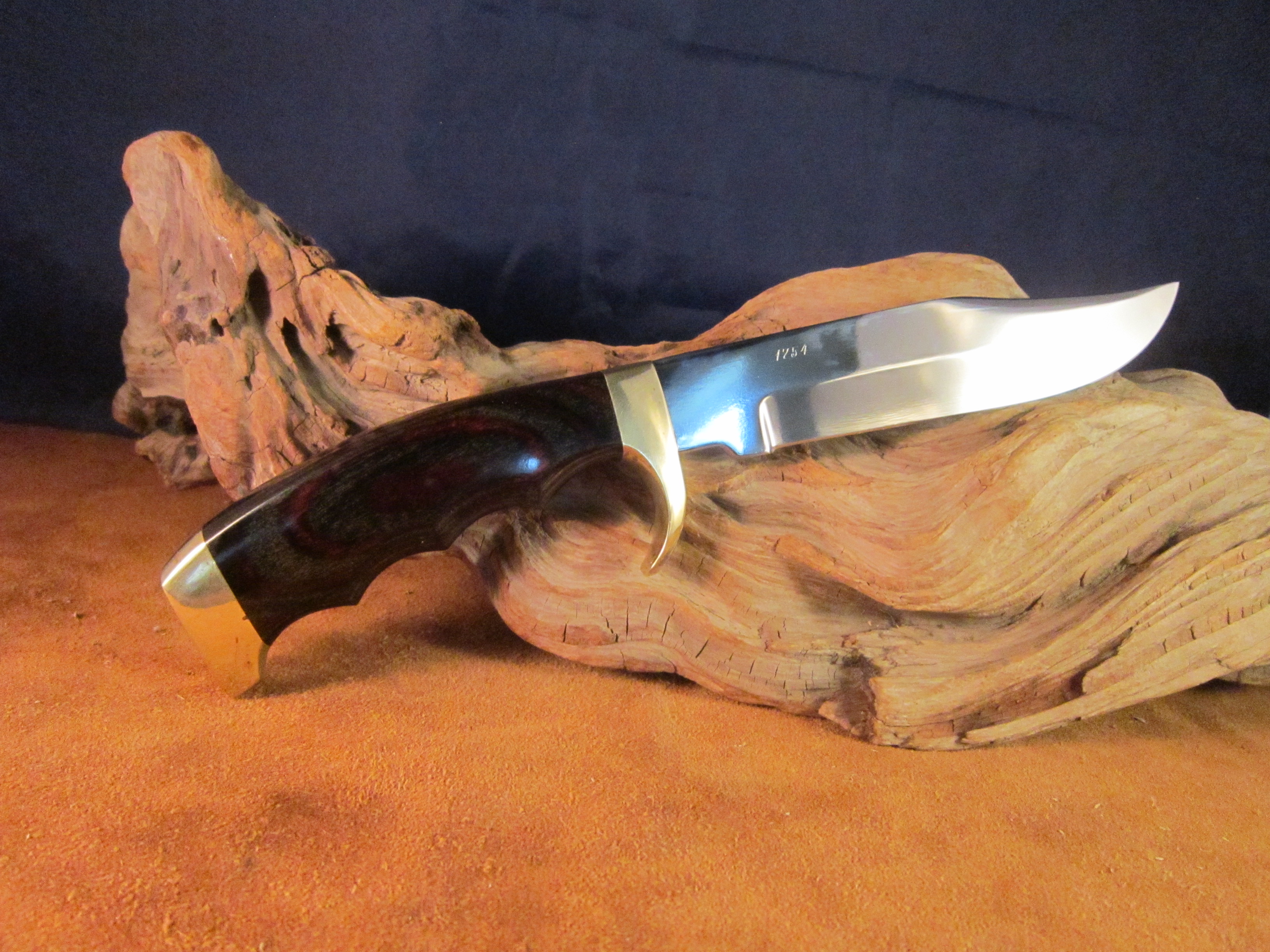 In 1992 – 1996 Kershaw produced a series of 3 Bowie Knives;
#4070 a 6" Bowie (pictured above), #4071 a 7 1/2" Bowie (pictured below) and the #4072 a 9" Bowie
These Knives was made in Texas by a Custom Knife maker Dan Harrison and featured a harness leather sheath, mirror finished hollow grind Stainless Steel blade with traditional Bowie clip point. This knife above is a model 4070, 6" Bowie and is #1754.
http://harrisonknives.com/index.php/about-dan-co/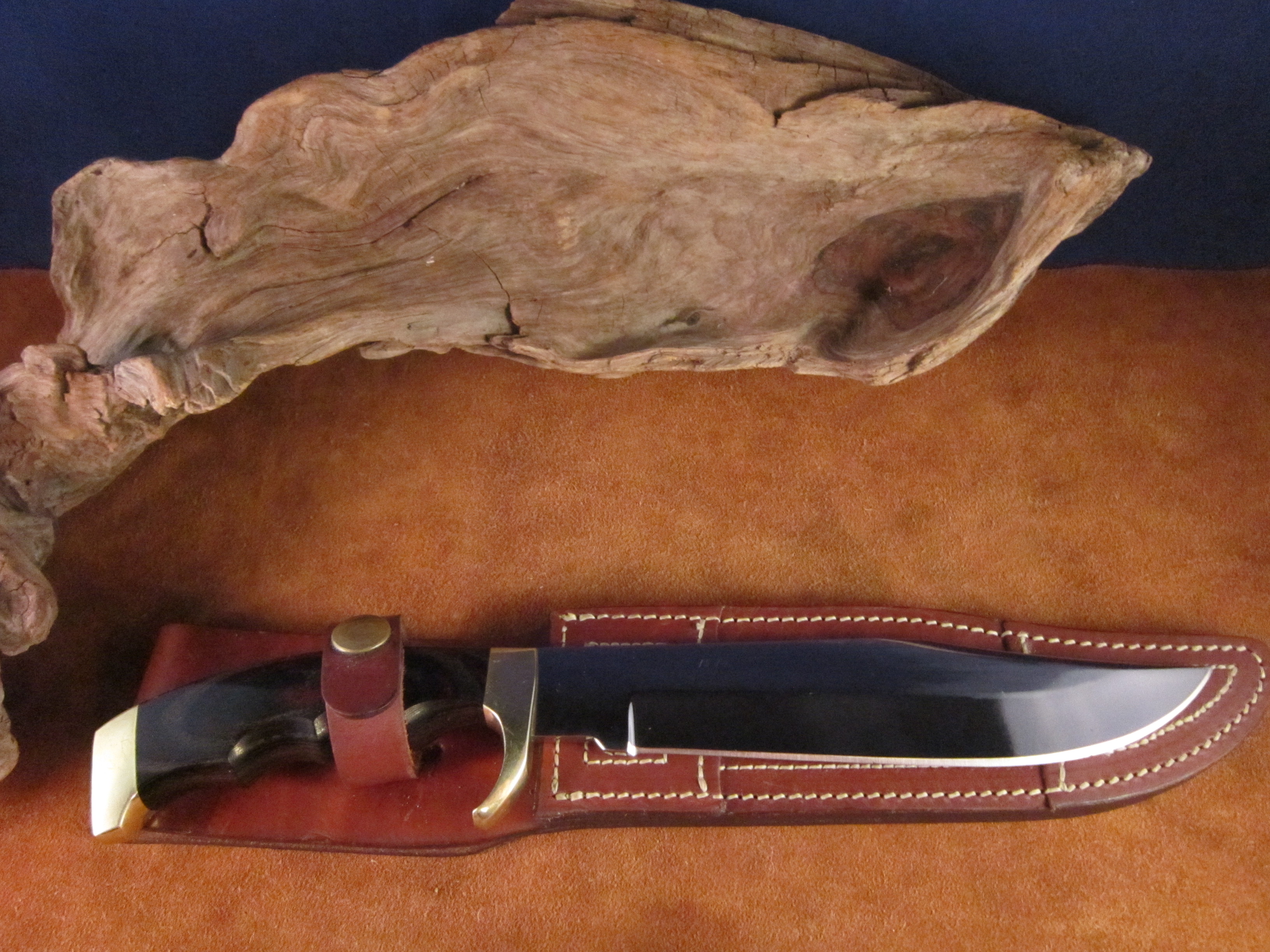 The model 4071 a 7.5" Bowie pictured above. The 4071 is a great all-around size with a 7.5" blade.
Model 4072 9.5" Bowie (Below)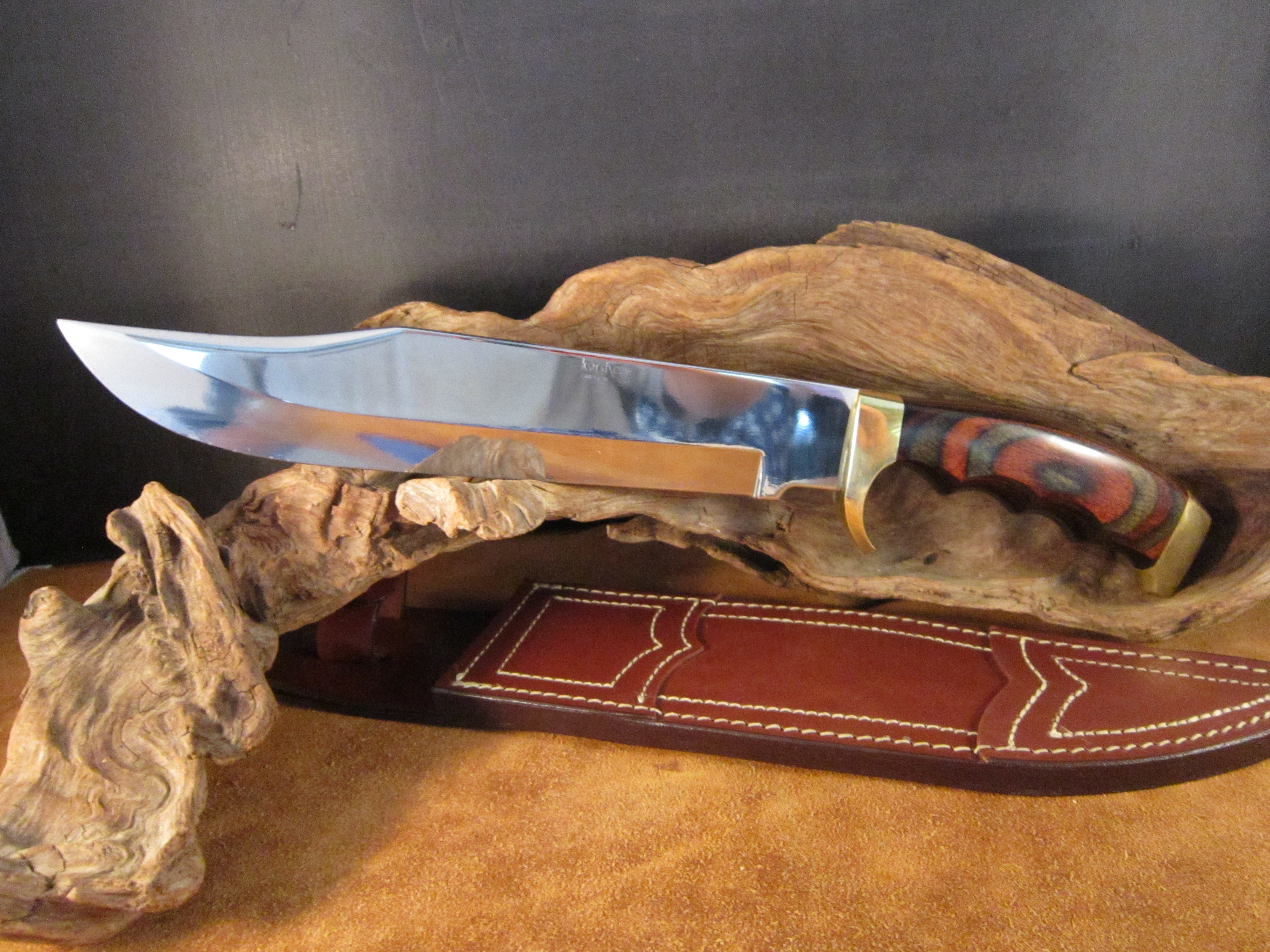 Kershaw described this series:
"The Magnificent blades of Kershaw's presentation-grade Bowie Knives are wrought in premium quality tool steel and diemakers stainless steel alloy, triple tempered to assure optimum hardness and edge holding qualities, before they're double hollow ground and polished to a mirror finish.
For the handle, multiple layers of natural hardwood veneers, pressure-laminated and sealed are cut along a bias and than individually shaped and finished to fit over the massive full length tang of the blade. High polished brass guards and buttcaps complement the intricate woodgrain patterns,
Designed in 3 blade lengths these remarkable Bowie Knives are manufactured by Kershaw in Texas where the Bowie's star blazed across the frontier. Each one is consecutively numbered and individually fitted to a custom harness leather sheath. Availability was limited by the time required to hand-craft each knife."
Model 4072 a 9" Bowie #412 (below)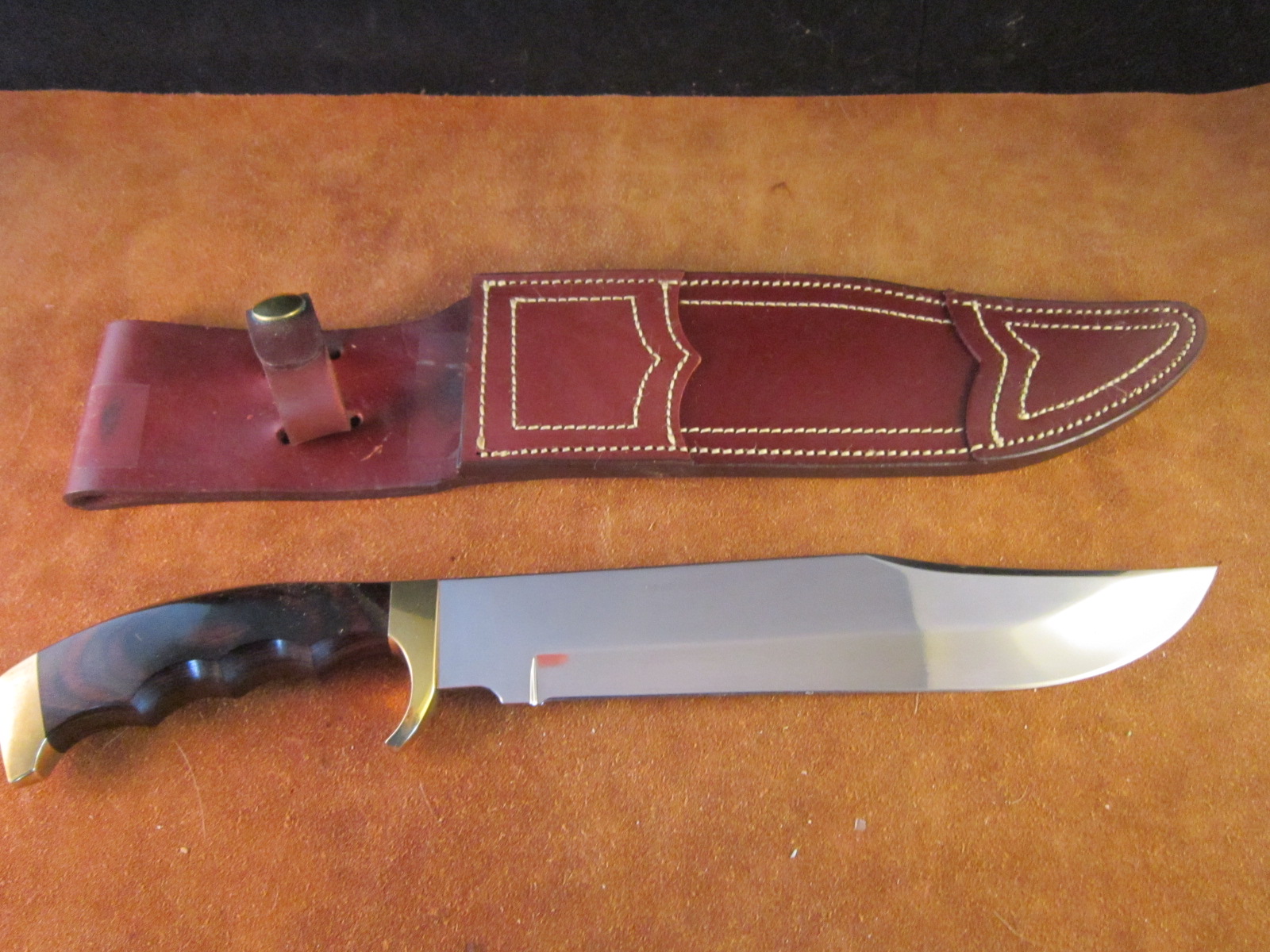 All 3 knives together;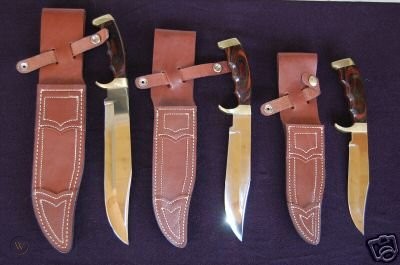 The knives have a great grip with the curved finger grips in the handle and pressure treated laminated hardwood prevents cracking. The brass finger guard and butt cap compliment the wood handle, harness leather sheath and create a beautiful as well as functional knife. The harness leather sheaths have the knife retaining strap set on a cant to allow easy removal. The sheaths were made by Dan Harrison's wife, Carol who helped with the business.
Many of these Kershaw knives are for sale on the Fitzwillies Website when available. Kershaw Knives