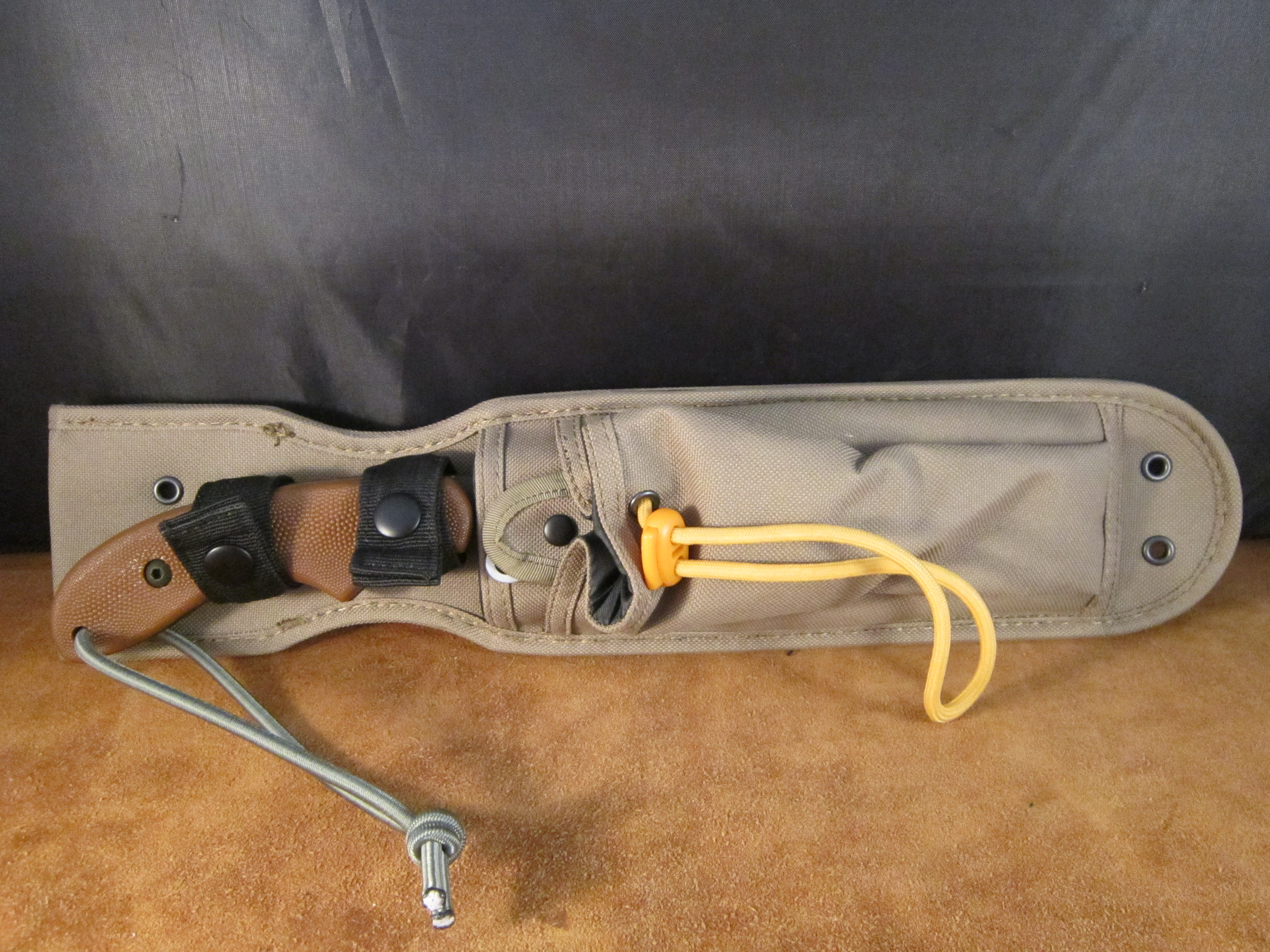 The Potbelly was designed by Steve Johnson of Johnson Adventure Blades. He describes it, "IF YOU'RE LOOKING FOR A KNIFE THAT WILL DO ALL THE HEAVY STUFF, BUT ISN'T TOO CUMBERSOME FOR THE DETAIL WORK, THIS IS YOUR HUCKLEBERRY. MADE IN THE USA!!!"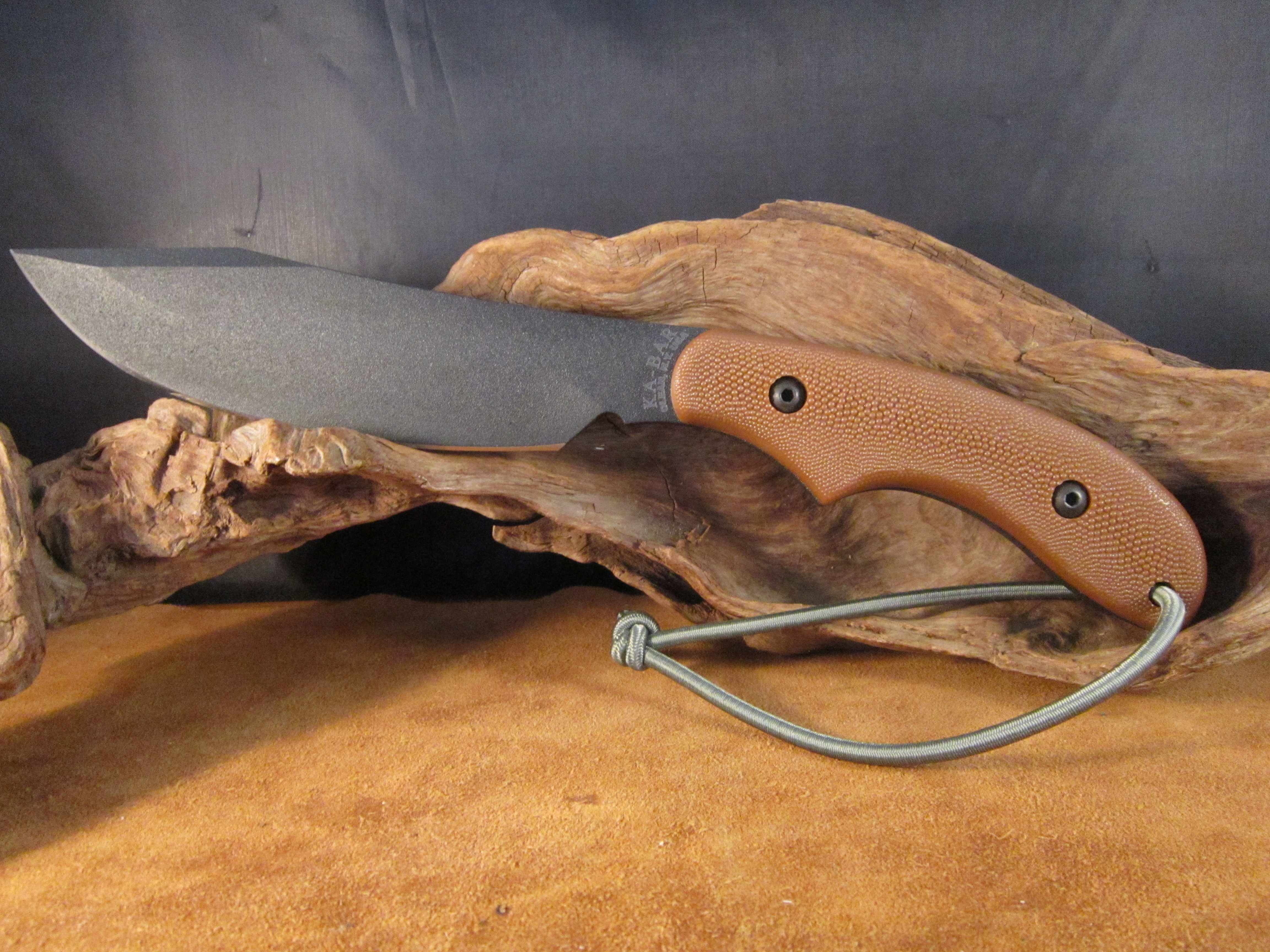 The Potbelly is a hard-working knife that no camper or adventure trekker should be without. It has a 7-1/8" long, ¼" thick, 1095 Cro-van blade that is hollow ground to a razor edge with a deep belly and weight forward balance that rivals' hatchets in terms of chopping power. With some influence from the kukri and machete, the Potbelly is best described as what you get if you crossed a scalpel and a sledgehammer. The Potbelly is a controllable big knife. Its multi-position handle is textured with proprietary Adventure grip so you can easily control it for tasks as delicate as field dressing if necessary.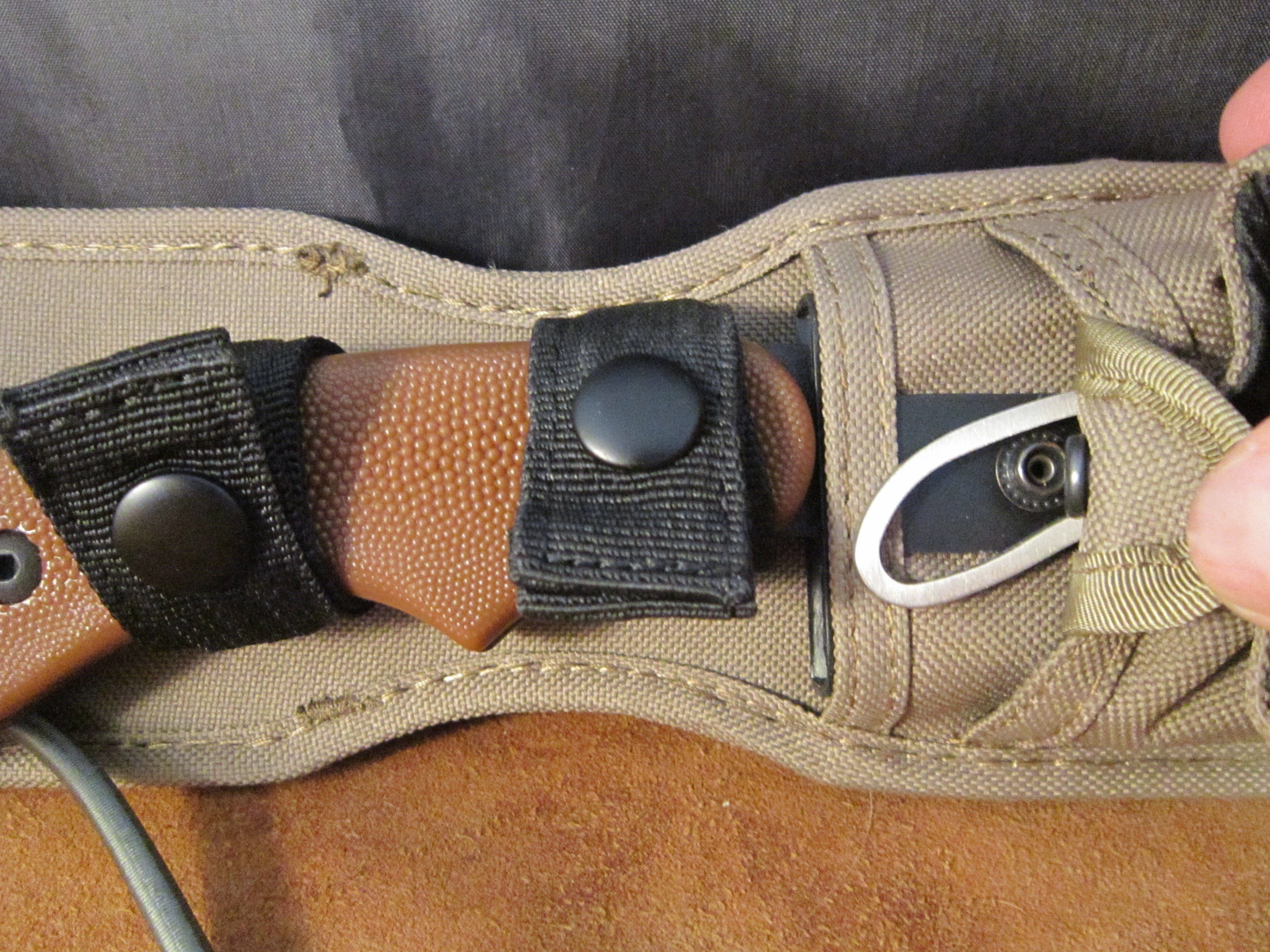 Included is a free Piggyback knife for the more detailed work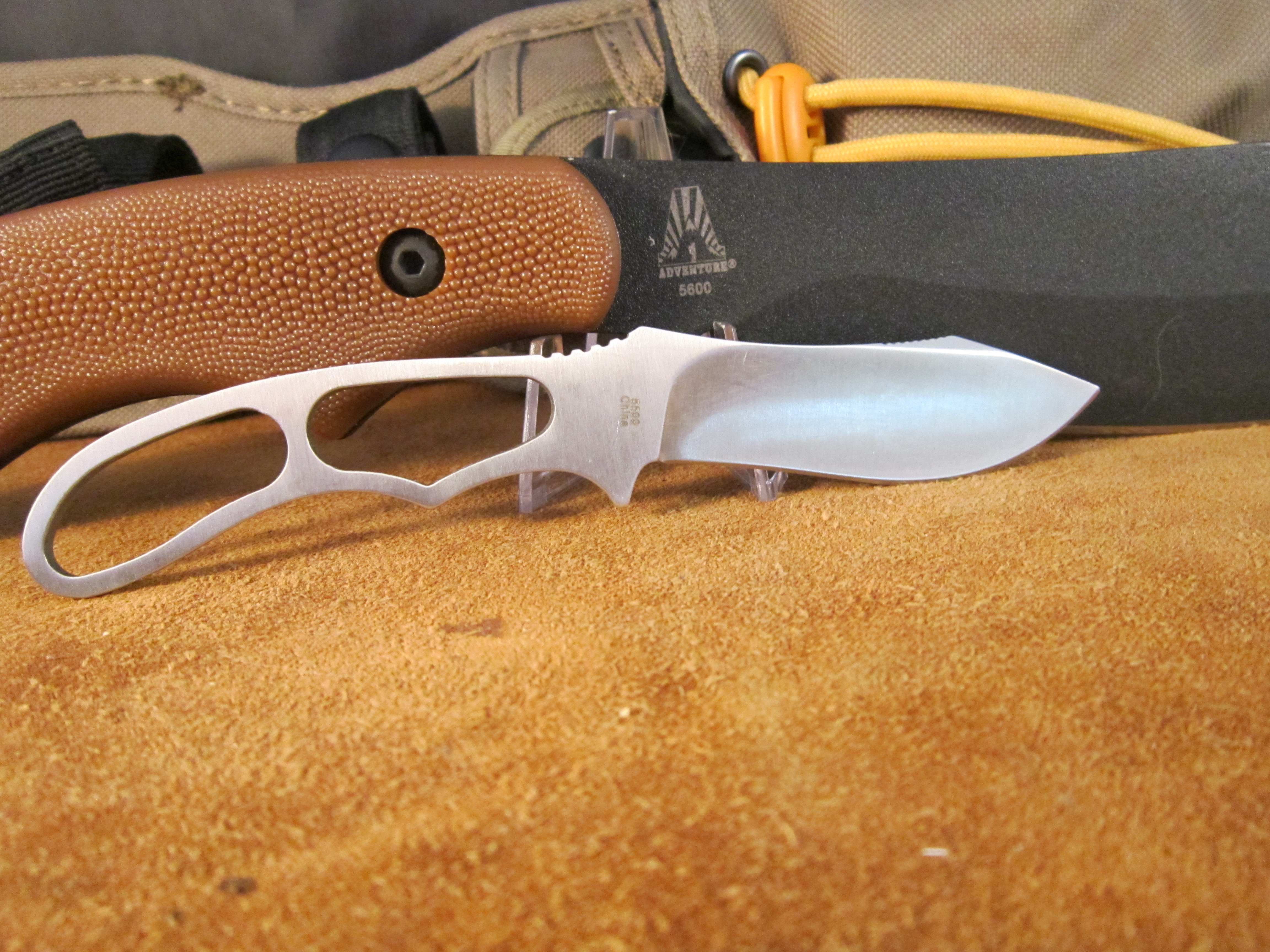 Blade length: 7 inches
Overall length: 12.625 inch
Blade thickness/steel: .25-inch 1095 Cro-van steel
Hollow ground, 0.25" thick 1095 Cro-van blade, HRC 56-58
Powder-coated for corrosion resistance
Multi-position handle with Adventure grip
Sheath with stuff sack
8' of Adventure cord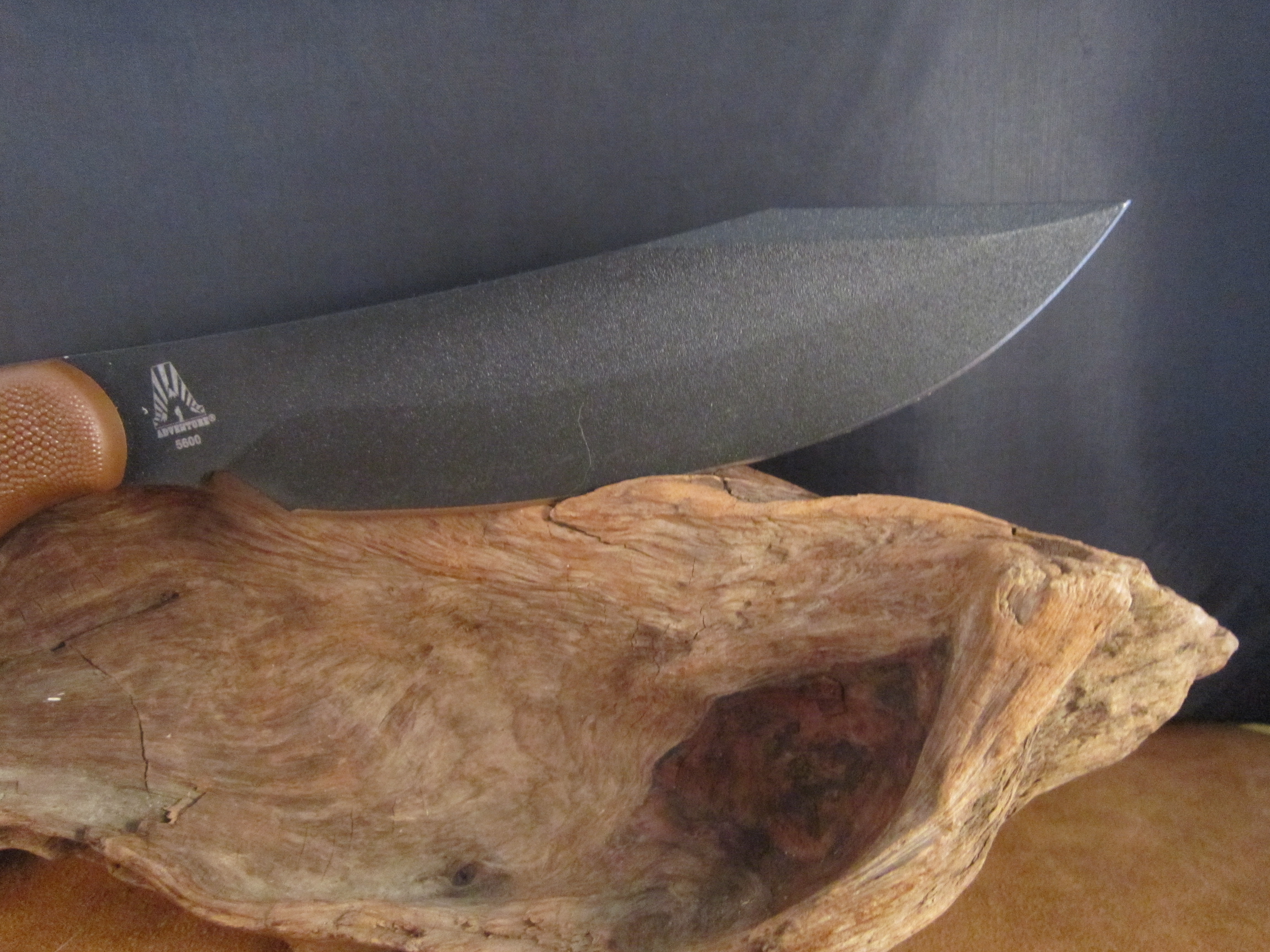 Knife shown has the box and the packaging that came with the 5600, plus a free "Piggyback" fixed blade knife for smaller detail work. This one also had a kydex sheath made for the 5600.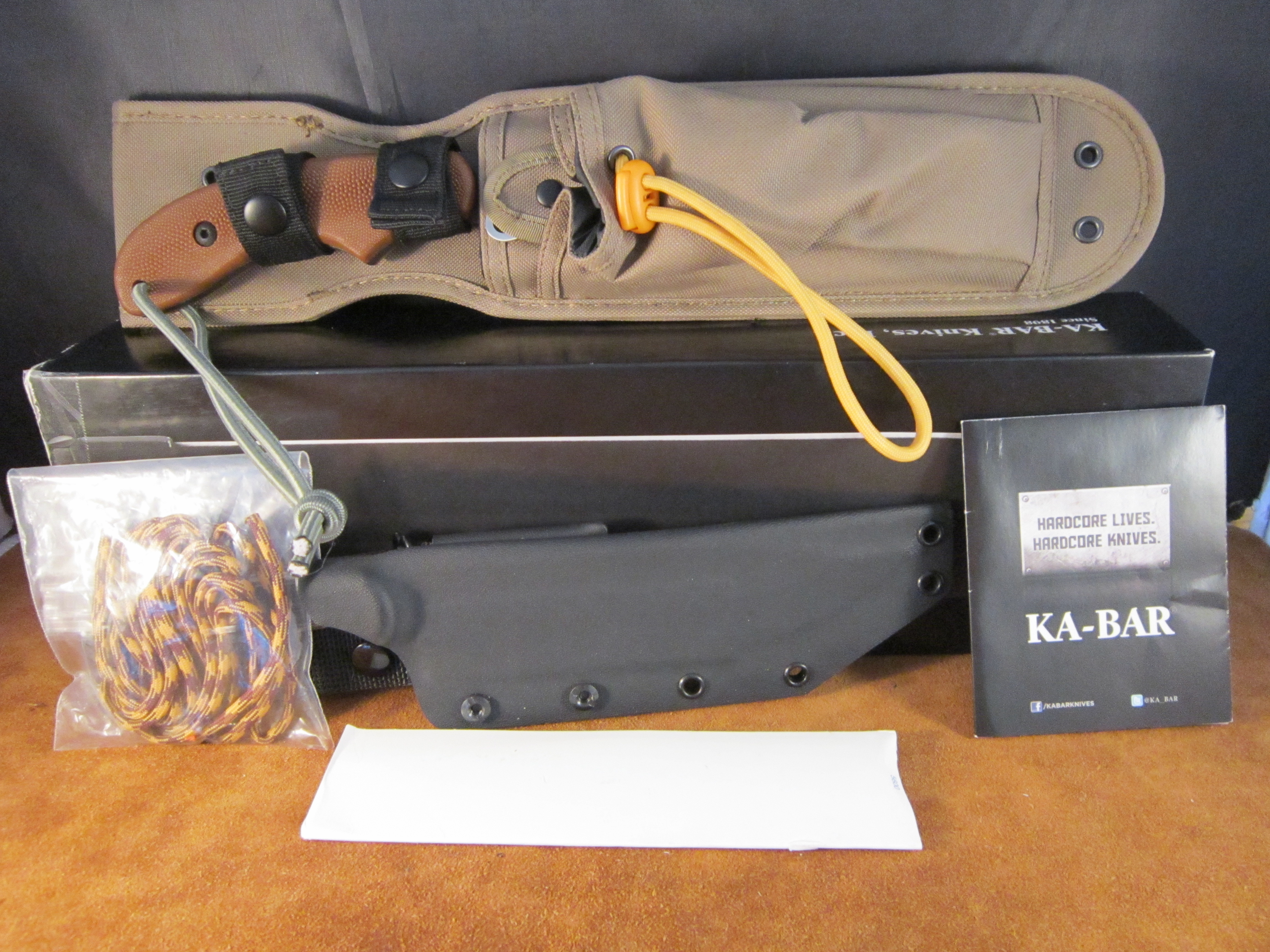 The design also included a knife named the Baconmaker model 5601.
Search for KA-BAR knives currently offered by Fitzwillies.com for sale:KA-BAR Knives