SOG knife collectors.com is an excellent reference and refers to SOG Knives made in Seki, Japan from 1996 - 2008 as "The EXTRAORDINARY Knives" Extraordinary Knives
Of those knives the SOG Recon Bowie has probably the most artistic and refined design.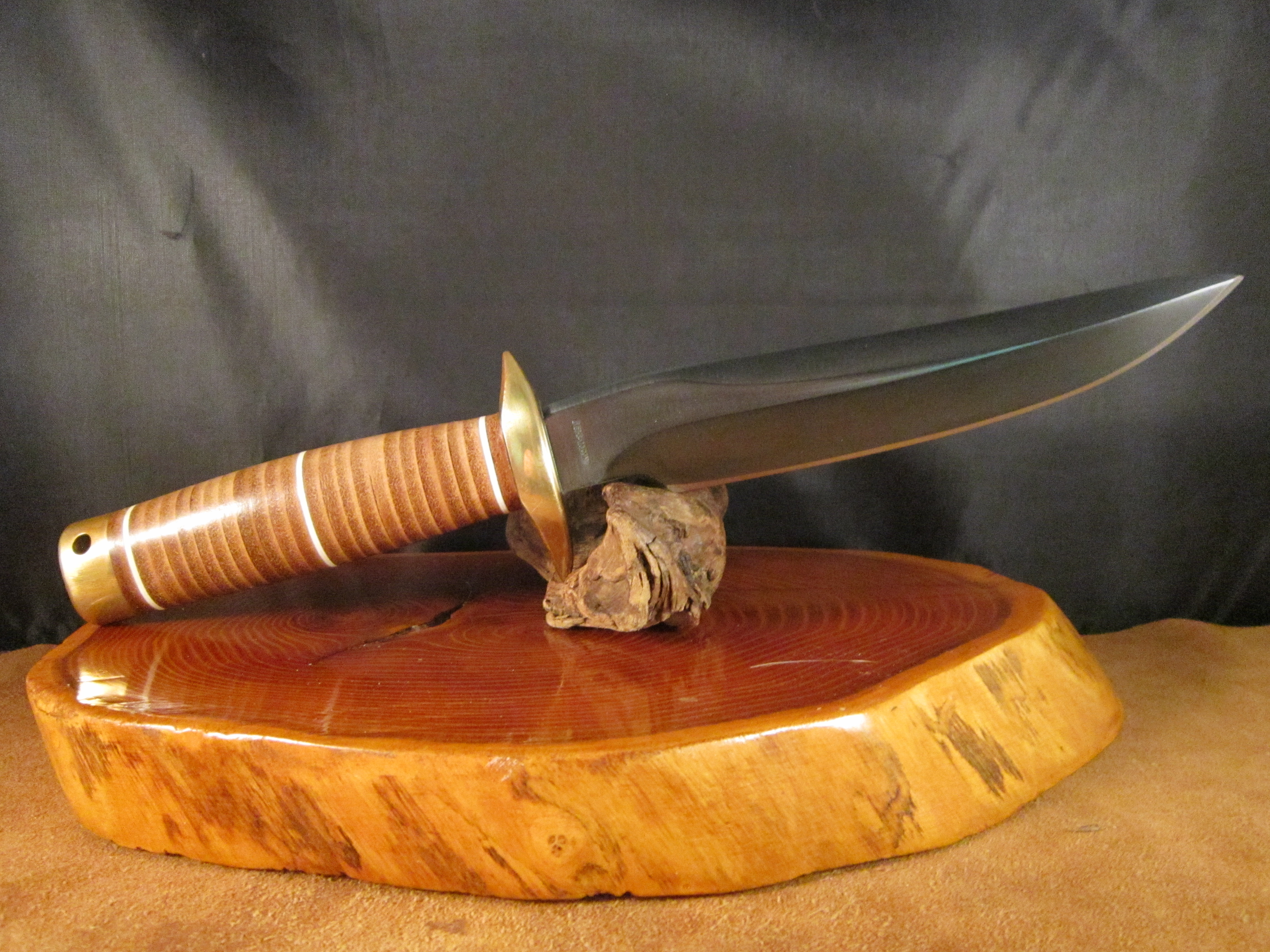 SOG Knives Collectors' Review/Take: The SOG Recon Bowie, in the view of most SOG collectors, is the most interestingly-shaped and sexiest knife that SOG ever produced. One cannot escape from the beauty of it's gun-blued polished blade coupled with its leather washer handles, gleaming brass guard and butt. It is the most elegant knife of all the Seki Japan SOGs. The "Vietnam-era Recon Knife" shape is an especially attractive and collectible one, and some companies have sold knives based on that design, for example Randall and SOG. See the Randall Recon Knife here: http://www.militaryfightingknives.com/collection.html#Randall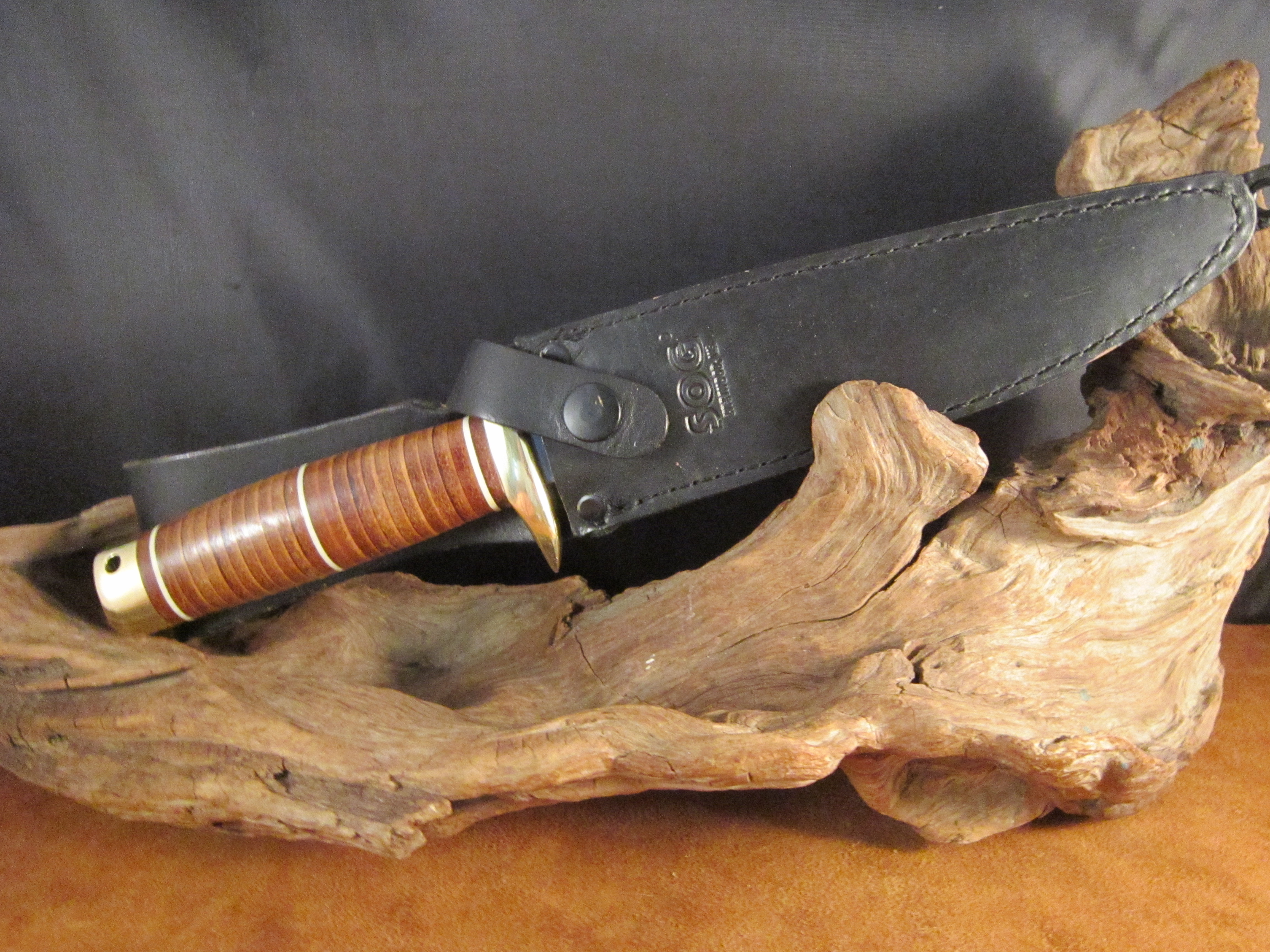 According to old tales, most combat knives had a blade length of around 6 inches. However, fierce close-quarter hand-to-hand combat in Vietnam by the MACVSOG Special Forces soldiers saw them requesting an additional inch of blade for an edge (pun intended) over their enemies. This knife is a must-have in every SOG knife collector's collection. It is one if the SOG knives that feature both the old (square SOG) and new (split-bullet) SOG logos. Owners of this knife cannot stop singing praises about the wicked edge this knife keeps and the great shape it has. Sleek and deadly indeed. This is the reason why it is one of the most sought after SOG knives today and one of those that sell at high prices.
Specifications:
Blade Length: 7 in. x .225 in.
Overall length: 12 in.
Blade Steel: Sk-5 Carbon Steel
Blade hardness: Rc. 57-58
Blade Finish: Gun-blued
Weight: 11.75 oz. Edge: Plain
Carry System: Leather sheath w/Sharpening Stone
Handle material: Epoxied Stacked Leather
Knife Type: Fixed Blade
Country of origin: Japan Part #: SBR80
While the design of this knife was for jungle combat, it is a Bowie with a blade of 7" Carbon Steel just under 1/4" thick with a blade hardness Rc 57-58. It is up to the task for survival purposes as well. The balance point is where the handle meets the guard so it balances well in the hand. While its false edge may not be perfect to baton wood, the blade is well designed and can handle outdoor use including slicing and cutting.

For current offering of SOG Knives available: Available SOG