First introduced in 1993 as the Model 14R1 The Cold Steel Military Classic was patterned after the Randall Model 1-7 Fighting Knife and manufactured in Taiwan of 400 Stainless Steel. It came with a classic brown leather sheath featuring a pouch with sharpening stone, a feature which was retained throughout the life of the model. A total of 3 different blade steels were offered until the final version using Sanmai III steel was produced in 2006.
In 2000 Cold Steel shifted production to Seki, Japan to produce the model as the 14R1J using AUS 8 Stainless Steel. The right side of the blade was now marked AUS 8A Stainless, Made in Japan.
In 2006 the AUS 8A model was upgraded to a VG1 core called Sanmai III retaining the 14R1J model number designation. Production of this last version ended in 2012.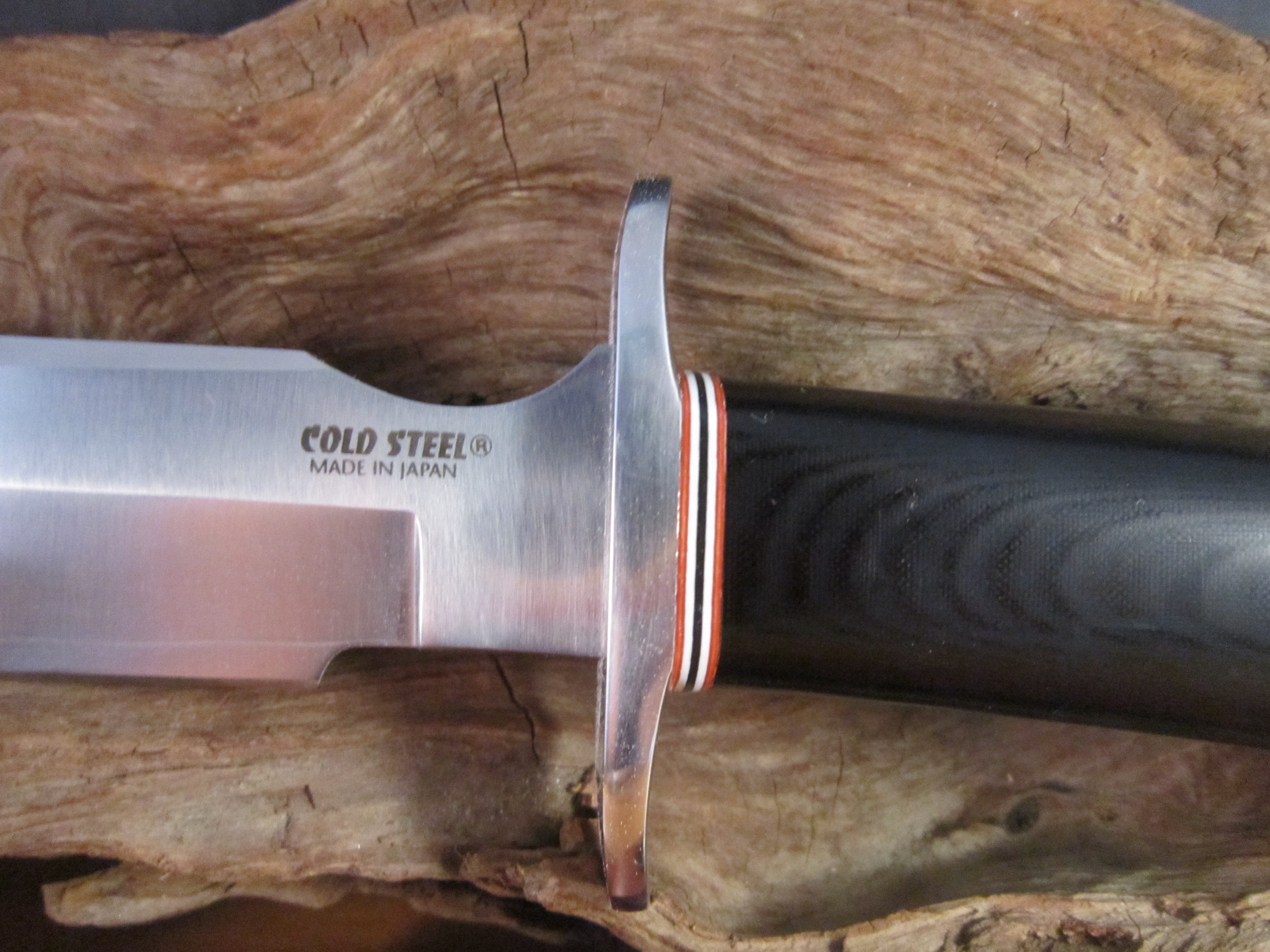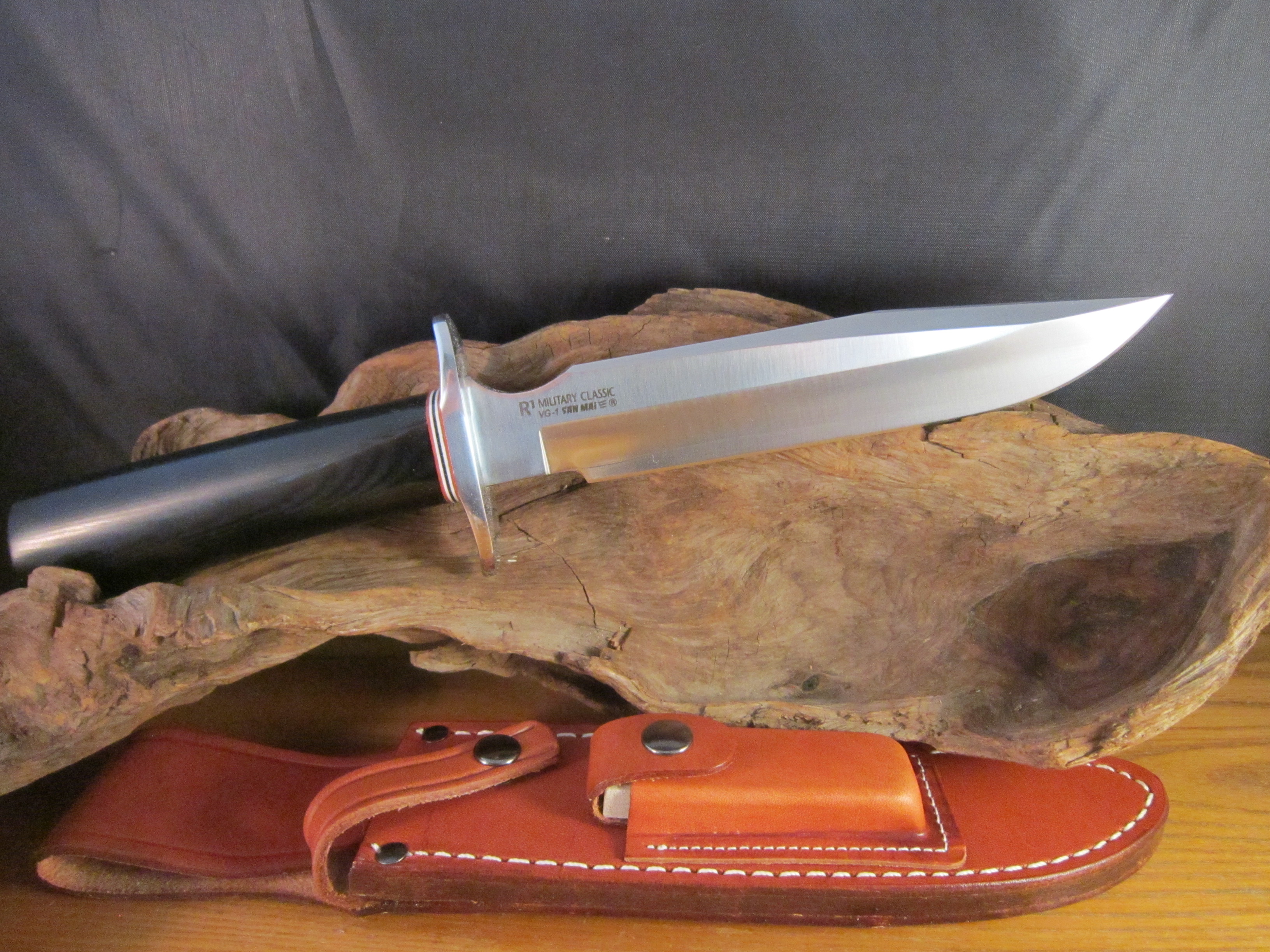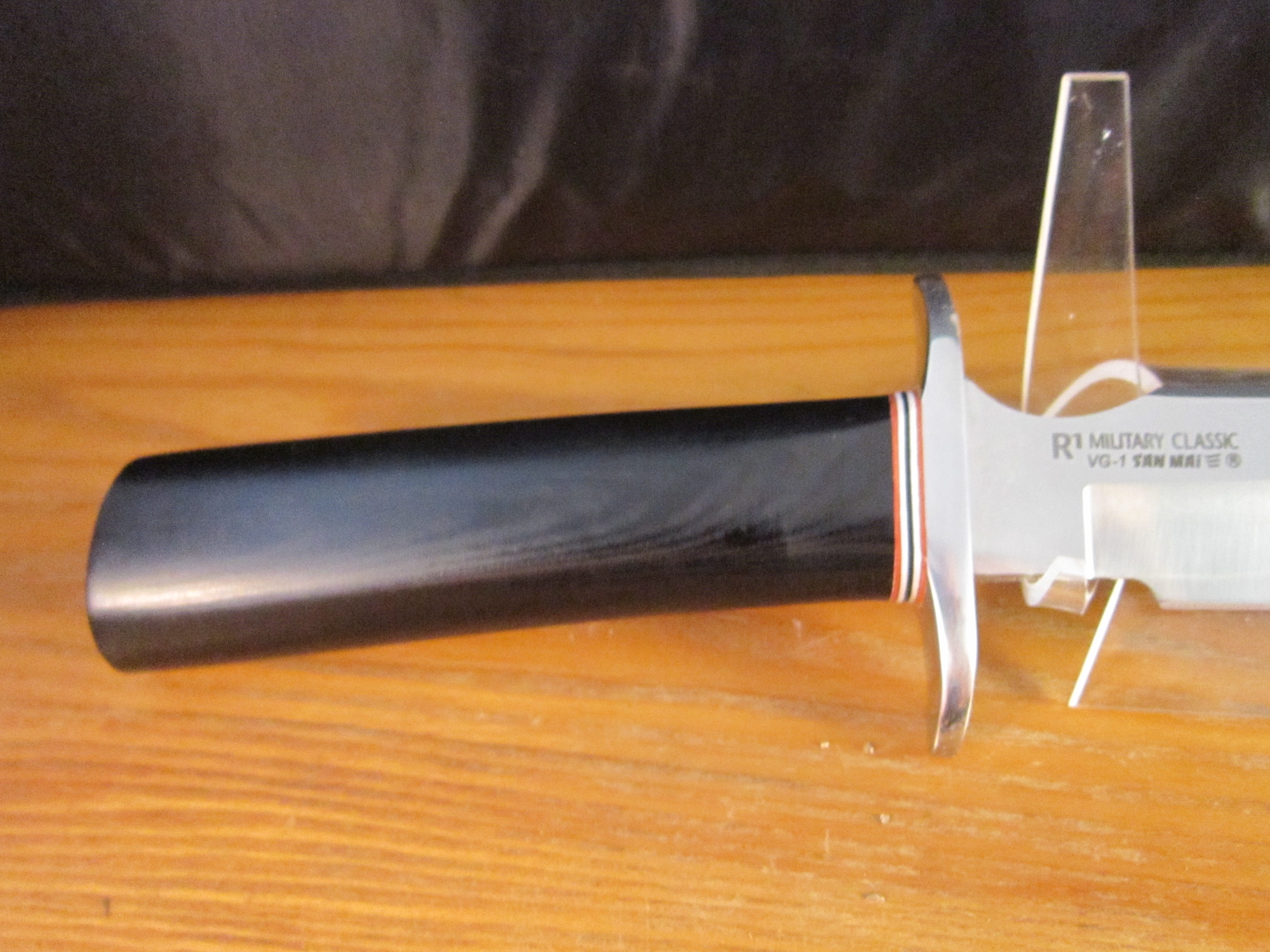 Cold Steel describes the knife; "The Cold Steel was based on the Randall Model 1-7 Fighting Knife. But make no mistake, our R1 Military Classic is not just a showpiece. The blade is expertly crafted from VG-1 San Mai III® blade construction and is 3/16" thick. Each one is flawlessly ground, hand fitted, polished and then honed until it will cut at the slightest touch. For strength and beauty, the double guard has been meticulously fashioned from a single piece of highly rust resistant 300 series stainless steel (instead of brass or nickel silver that can tarnish). It sports an extremely buffed and polished surface that will continue to gleam despite the ravages of time and weather. The handle is made from solid black linen Micarta. This is extremely costly, but nothing else looks or lasts like Micarta. Each one is contoured and shaped until perfect then permanently mated to the heavy blade tang with attractive colored fiber spacers. The final assembly is then buffed and polished to a fine luster. The R1 is delivered with a heavy-duty brown leather sheath complete with Norton Fine India stone and pouch. This rugged sheath is built for hard service and is designed to fit virtually any belt including a G.I. pistol Belt!"
The knife is extremely well balanced, the balance point where the blade and handle meet making the knife easy to thrust and slash,