In 1968 Browning worked with a gifted young knife designer Gil Hibben (long before Rambo fame) to design a series of knives produced in the USA, Germany and Seki Japan called the Sportsman Series. These were and still are some of the finest knives ever produced. https://fitzwillies.com/pages/abner-fitzwillies-blog.html1970s-browning-sportsman-series-knives/
Years later Browning took some of these designs to Seki, Japan knife maker Ichiro Hattori to produce a new knife with a blade of Stainless Steel Damascus.
"In 1983 Browning approached the Seki Japan knife-makers with an idea to make a one time limited edition Damascus hunter based on one of Gil Hibben's designs. Up to that time the making of a Damascus blade involved the forge welding of iron and steel in alternating layers that often resulted in a costly and not very rust resistant final product. To meet Browning's requirements a new kind of Damascus was created by Master knife maker Ichiro Hattori, not using iron, but stainless steel and nickel forge welded in 200 layers. The final result with its surface grain, beautiful pattern and high luster was such the Browning changed their plans and decided to extend the limited run designating it as Browning Model 3816. However only two variations, one with engraved bolster, were produced over 2 years as the Yen/Dollar exchange rate in 1986/87 made continued production prohibitive.
Sold as the Model 3816 Double Edged Damascus Hunter with stainless steel guard and pommel and Cocobolo handle it was sold in a Walnut presentation case with no sheath and a certification letter from Browning written on Japanese Wa-shi (rice) paper. It retailed for $350.00 in 1985. A Limited Edition of 1000, this knife is numbered 0117, a low number. Overall length is 7 1/2" and blade length of 3 5/8".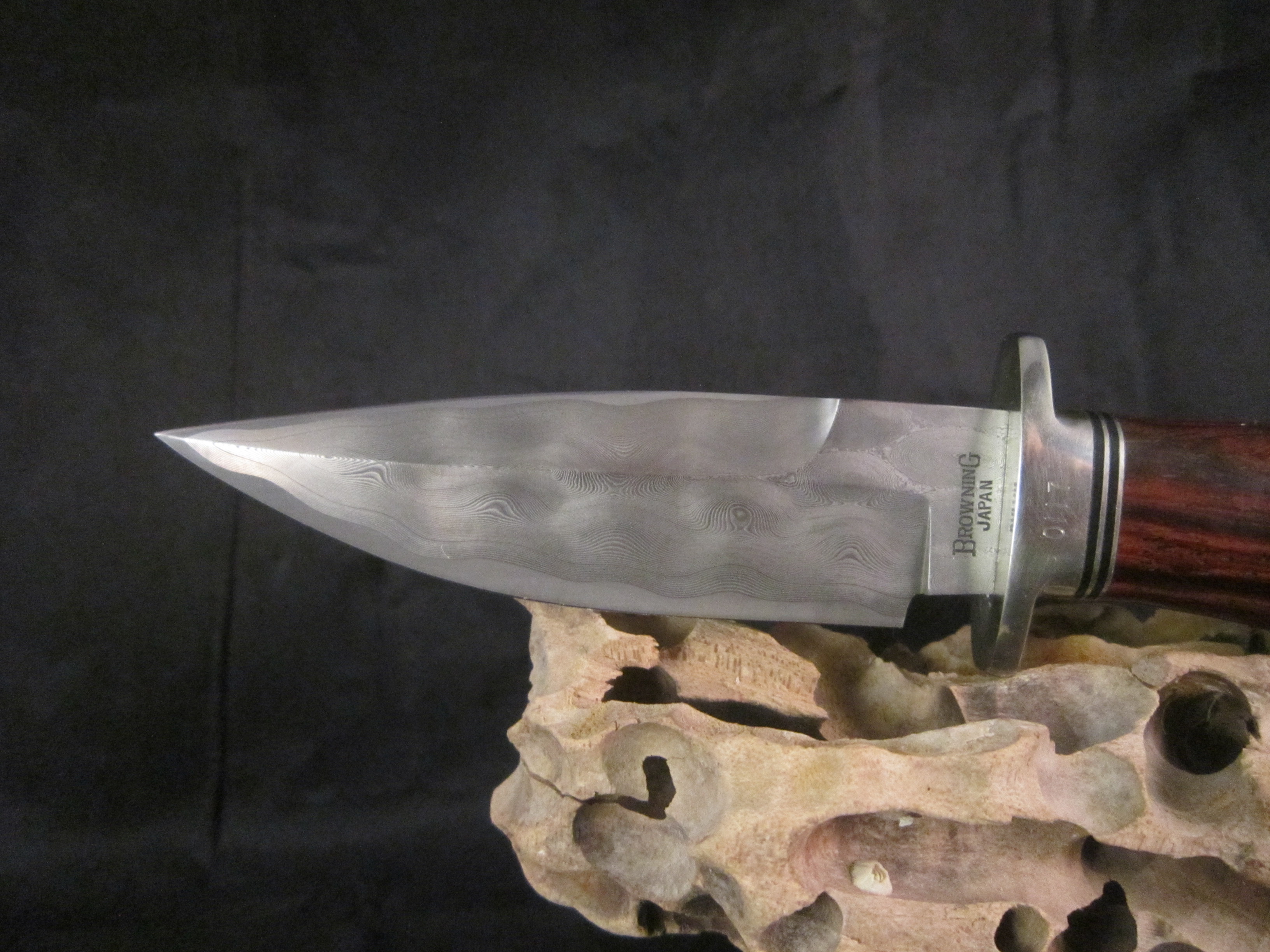 This Browning Model appeared on the cover of The Gun Digest "Book of Knives" 3rd Edition 1988.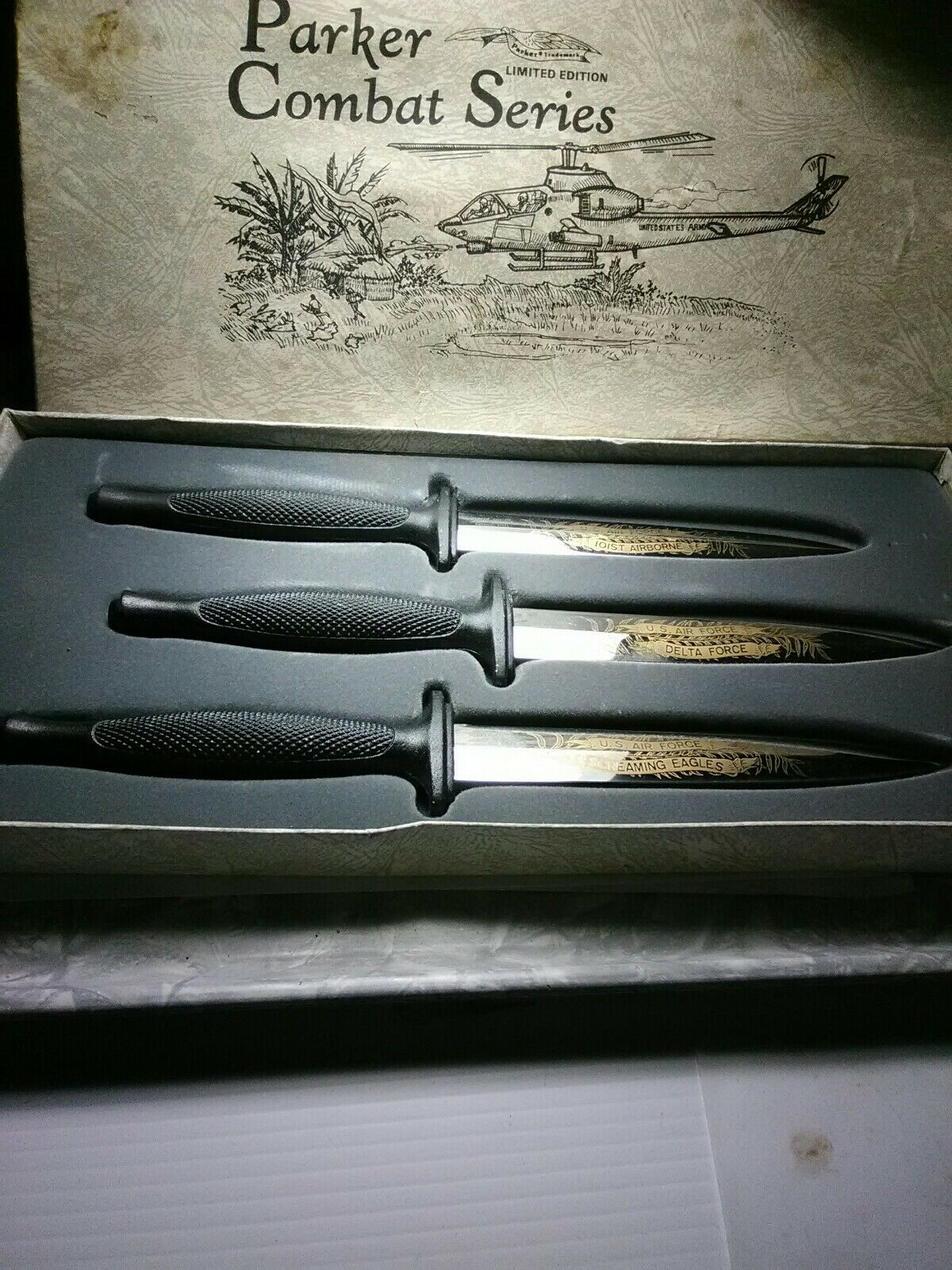 Hattori created an additional model of the 3816 knife in Damascus for Browning other than the Double Edged Damascus "Hunter", the Double Edge Damascus "Fighter"
This Double Edge Damascus "Hunter" is numbered 006 an extremely low number.