The Bianchi Nighthawk Story;
The Bianchi Nighthawk knives were manufactured by Carl Schlieper a German hardware manufacturing business established in Remscheid, Germany in 1793. Carl Schlieper also produced Eye Brand knives, sometimes called German Eye and were Hammer forged in Solingen Germany for over 100 years. Hammer forging compresses and realigns the blade steel's grain structure, thereby increasing the toughness and edge holding characteristics of the knife blade. Hammer forging is more costly and time-consuming process, but worth the effort..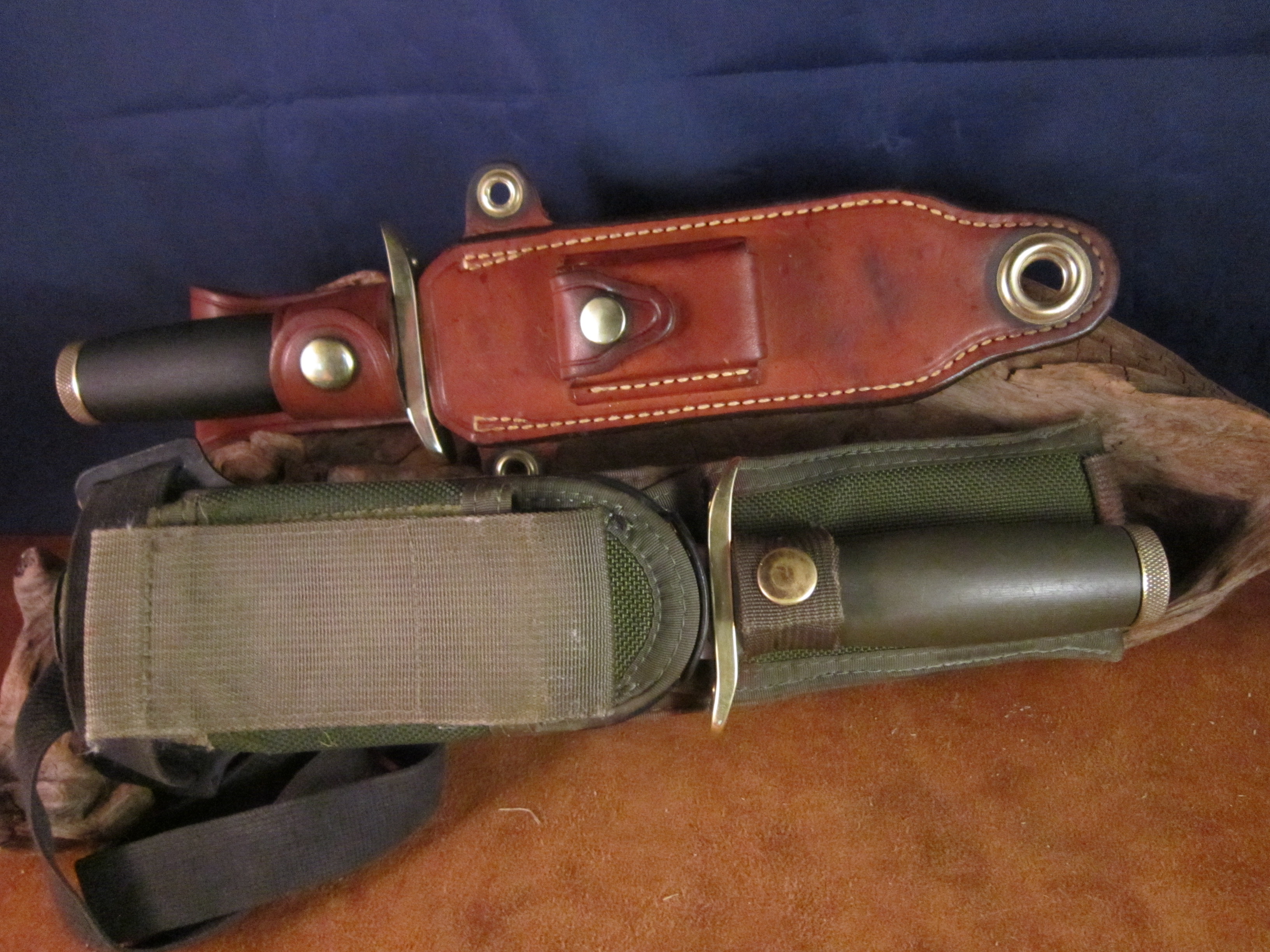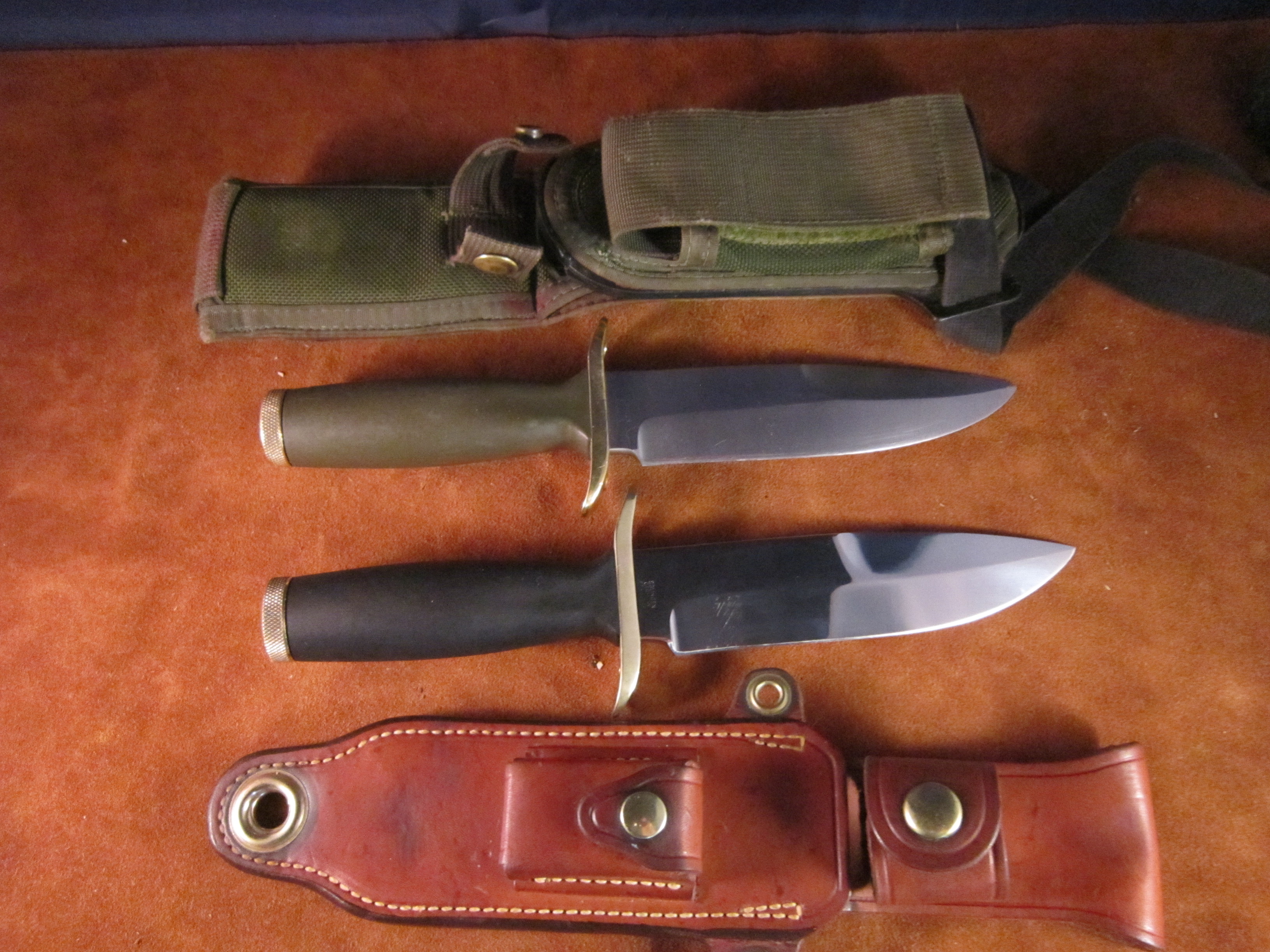 The Nighthawk I fixed blade from Bianchi features a spear point mirror polished blade with serrated and sharpened top edge. Forged for a 3/16" blade stock of 440C High Carbon Stainless Steel. The handle has a brass S-Guard, black composite handle that is hollow, and a removable brass butt cap. Comes with brown leather sheath. . This knife measures 10 1/2" with a 5 7/8" blade and in the sheath the weight is 1 lb. 3 oz.
The Bianchi Nighthawk II is the same except it came in a Satin Finish to reduce glare. Both knives came with a sharpening stone. The Military version was named the M-1400 and also included survival items and compass and came in a Nylon sheath, and had green handles. On the back of the sheath it had a sharpening stone. These are beautiful, extremely well made, limited production knives.
Various models of both have been offered for sale on this website when inventory becomes available.
Available: Bianchi Knives