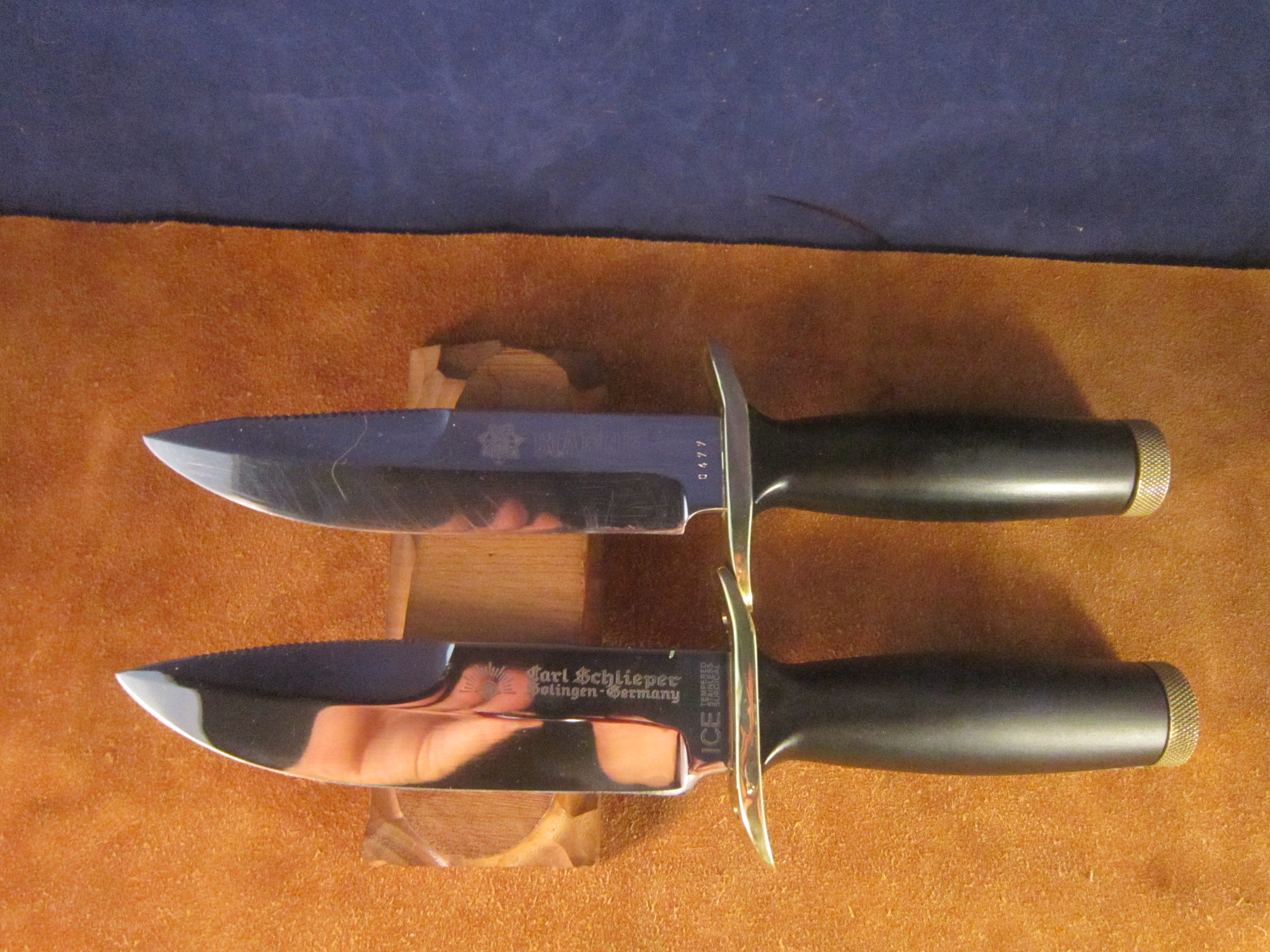 Per the wholesaler, the full story is interesting. "Carl Schlieper actually bypassed the importer in the late 1970's and sold the knife to Bianchi Leathers before the design was introduced under the original Carl Schlieper Eye Brand Survival knife banner.Those knives were marked "Bianchi" and naturally Bianchi made the sheaths. After the Bianchi manufacturing run was completed Schlieper introduced the knife with a different sheath, knife was marked "Survival Knife" and was also stamped "Ice Tempered". If I remember correctly, there were 100 knives in the first shipment to be received and I had pre-sold 12 of them based on a printed flyer alone. I kept one for myself."
The Bianchi Nighthawk I model 855 (Carl Schlieper produced knife with exceptional Bianchi Leather Sheath)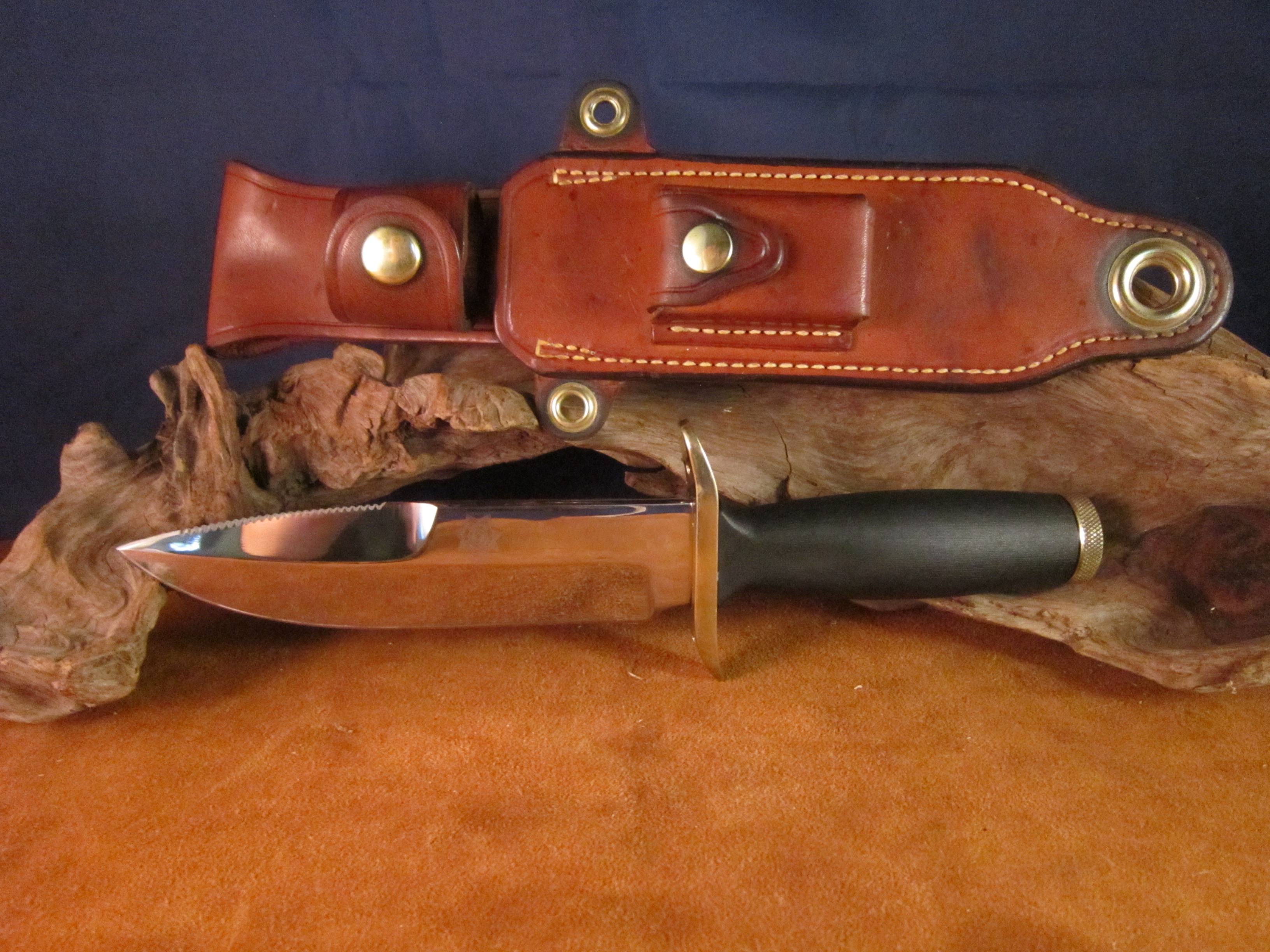 The Original Carl Schlieper Ice Tempered Survival Knife (Below)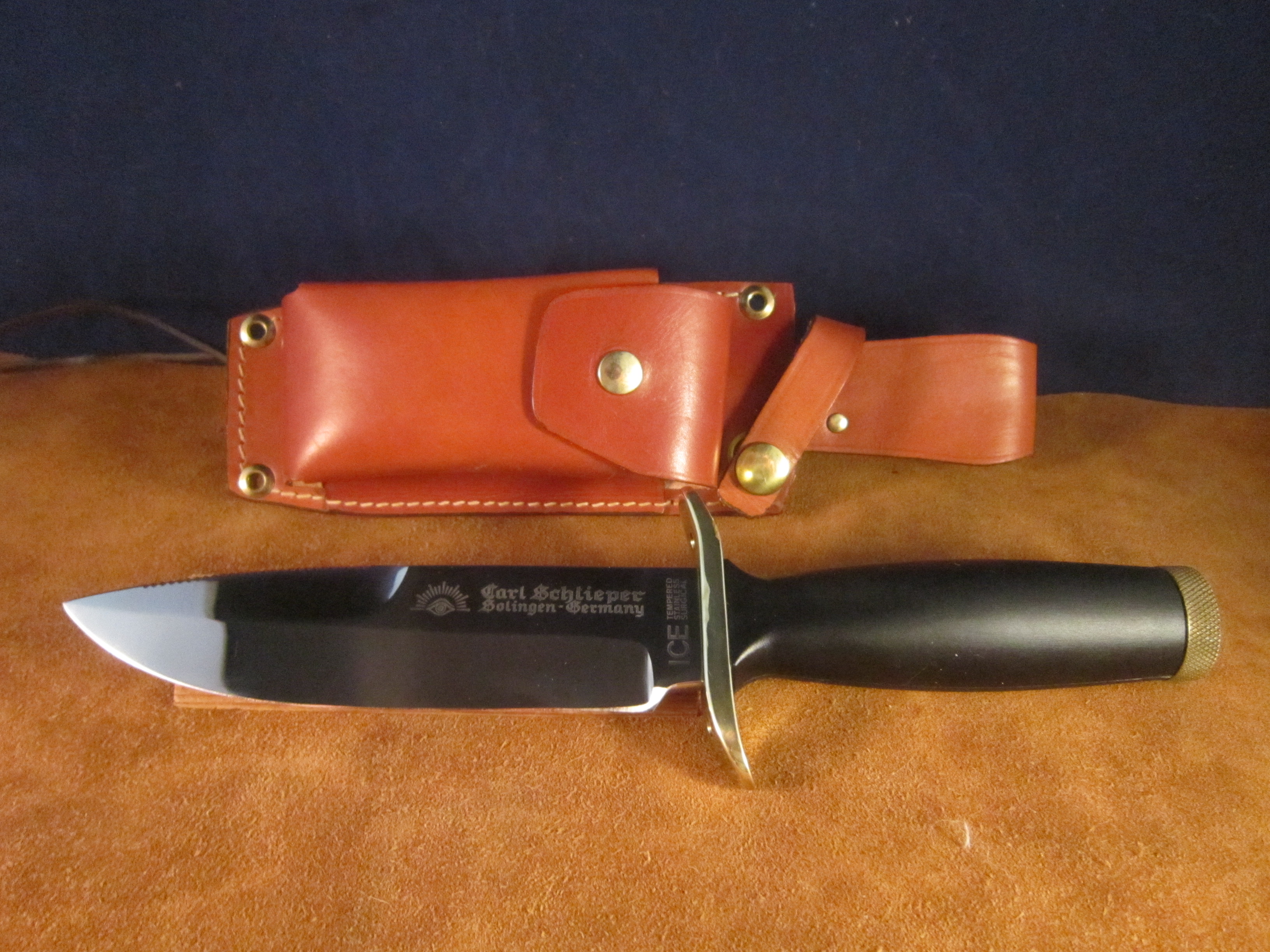 Both knives are virtually identical except for the branding. Handcrafted of 440C High Carbon Stainless Steel blade with a polished finish. Knife measures 10 1/2" with a 5 7/8" blade.The knives were manufactured by Carl Schlieper a German hardware manufacturing business established in Remscheid, Germany in the 18th century. In1793. Carl Schlieper also produced Eye Brand knives, sometimes called German Eye and were Hammer forged in Solingen Germany for over 100 years. Hammer forging compresses and realigns the blade steel's grain structure, thereby increasing the toughness and edge holding characteristics of the knife blade. Hammer forging is more costly and time-consuming process, but worth the effort.
The blades featured a spear point mirror polished blade with serrated and sharpened top edge. 3/16" blade stock of 440C High Carbon Stainless Steel. The handle has a brass S-Guard, black composite handle that is hollow and a removable brass butt cap.
Of course Bianchi Leathers, long known for producing quality pistol holsters elected to produced their own amazing leather sheaths with a small pouch containing a sharpening stone and a sheath with multiple brass grommeted tie locations. The Carl Schlieper leather sheath is simpler and has a larger pouch on the front for survival items.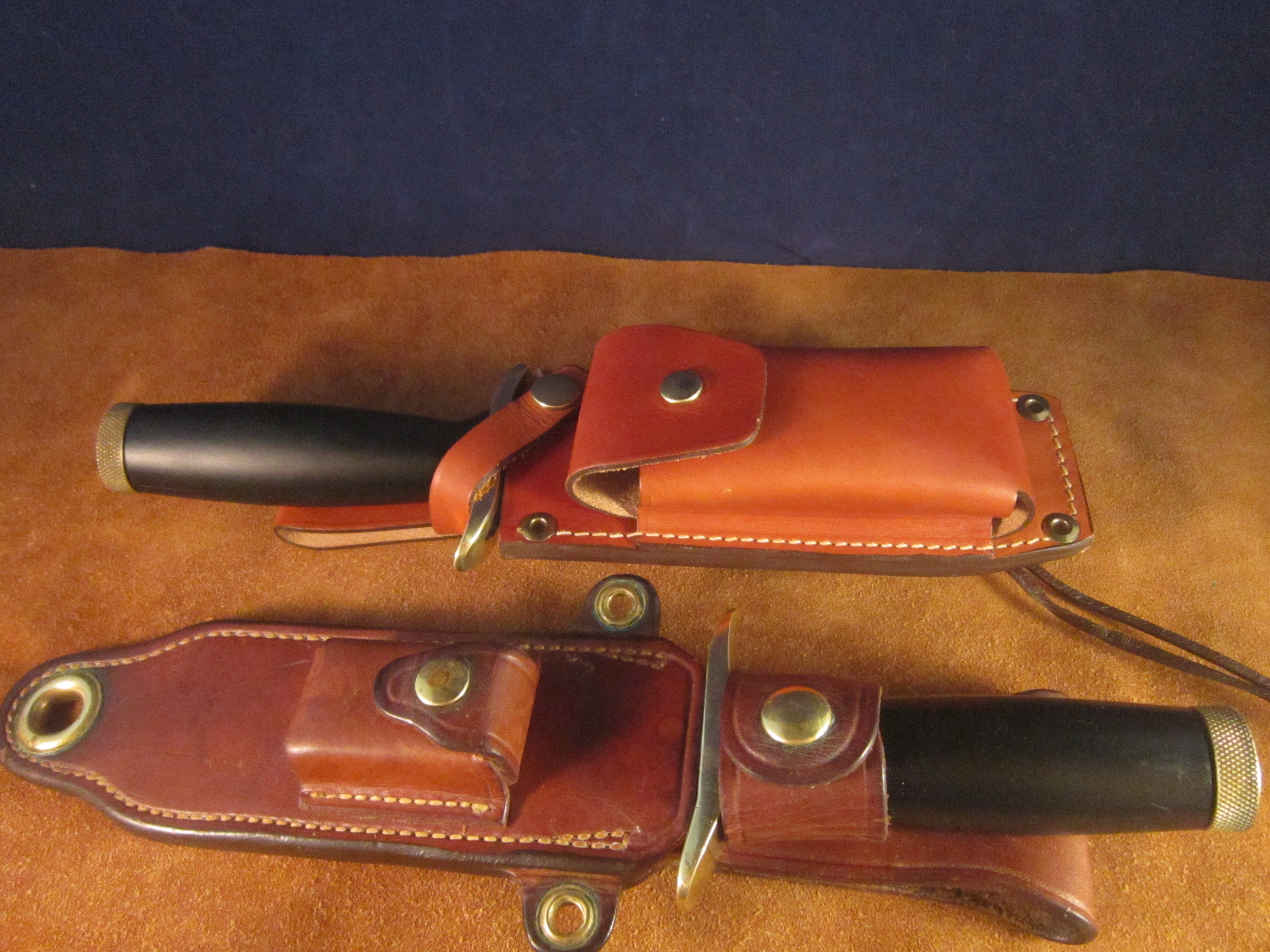 During this period many Hollow Handled Survival Knives were produced based on a similar design and of course many cheap knock-offs hit the market as well.
In 1972 Blackie Collins designed a series of High Quality Survival Knives for Smith & Wesson which were produced in-house and introduced in 1975, Their model 6030 Survival knife has a very similar design and was produced in a similar manner.