In the 1980's Smith & Wesson introduced the Sportsman Series of Knives which included 2 extremely well engineered lock back, Stainless Steel folders named the Maverick. "The Maverick was not only a Smith & Wesson design but was built by their knife division. It was constructed of Stainless Steel and had insert rosewood panels. Sales were very strong and Smith & Wesson was encouraged." from: "The knives of Smith and Wesson, Author C.E. Rinke".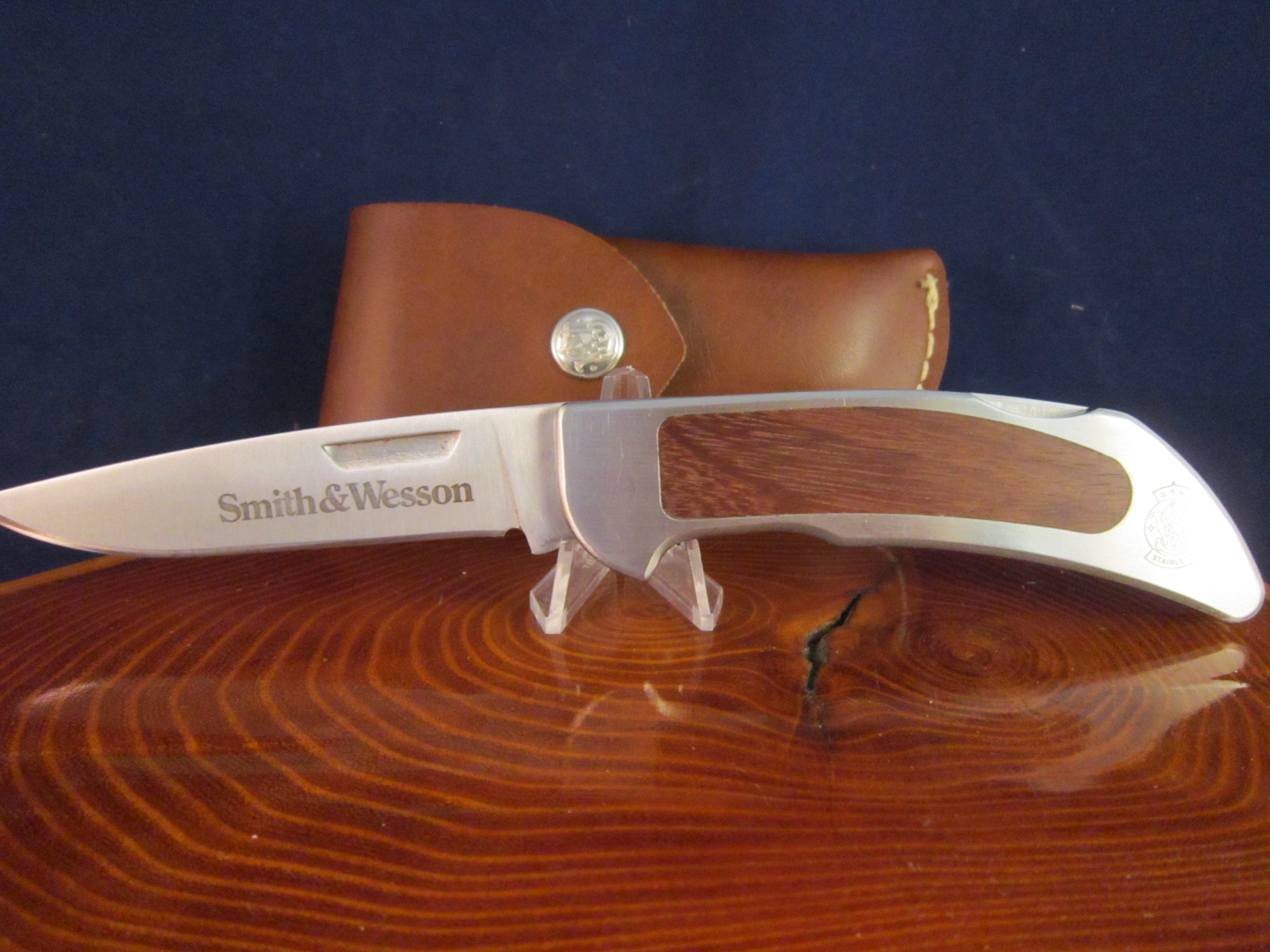 Maverick 6062 Drop Point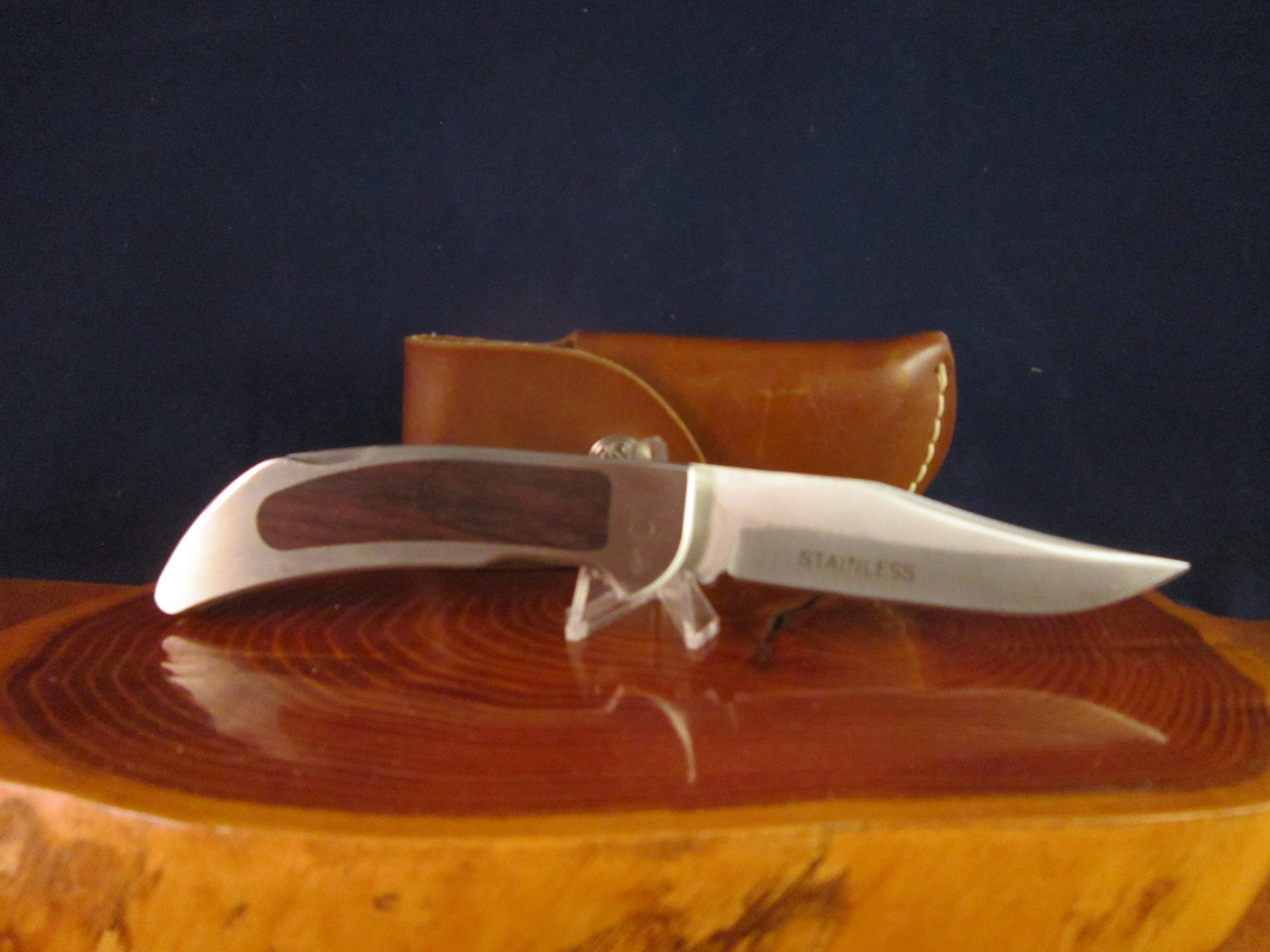 Maverick 6061 Clip point.
There's a rare combination of durability and ruggedly handsome styling in Maverick folding hunters. Crafted from corrosion-resistant stainless steel, the Mavericks have a recessed lock release and a brass stop that prevents over travel and blade damage.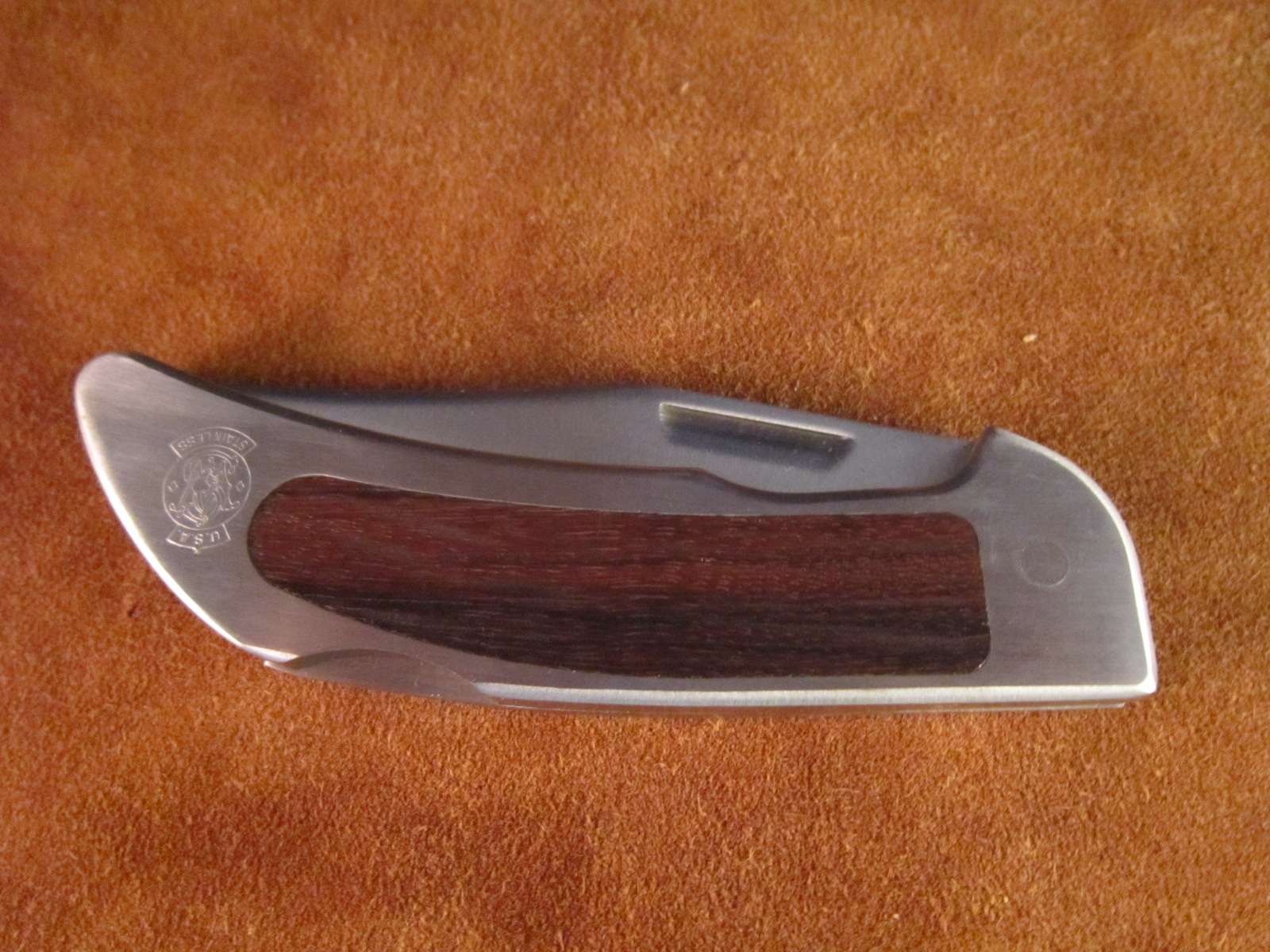 A notched tang provides a positive secure lock for the open blade. And genuine rosewood inlays highlight a hand filling handle that's contoured for a sure, firm grip.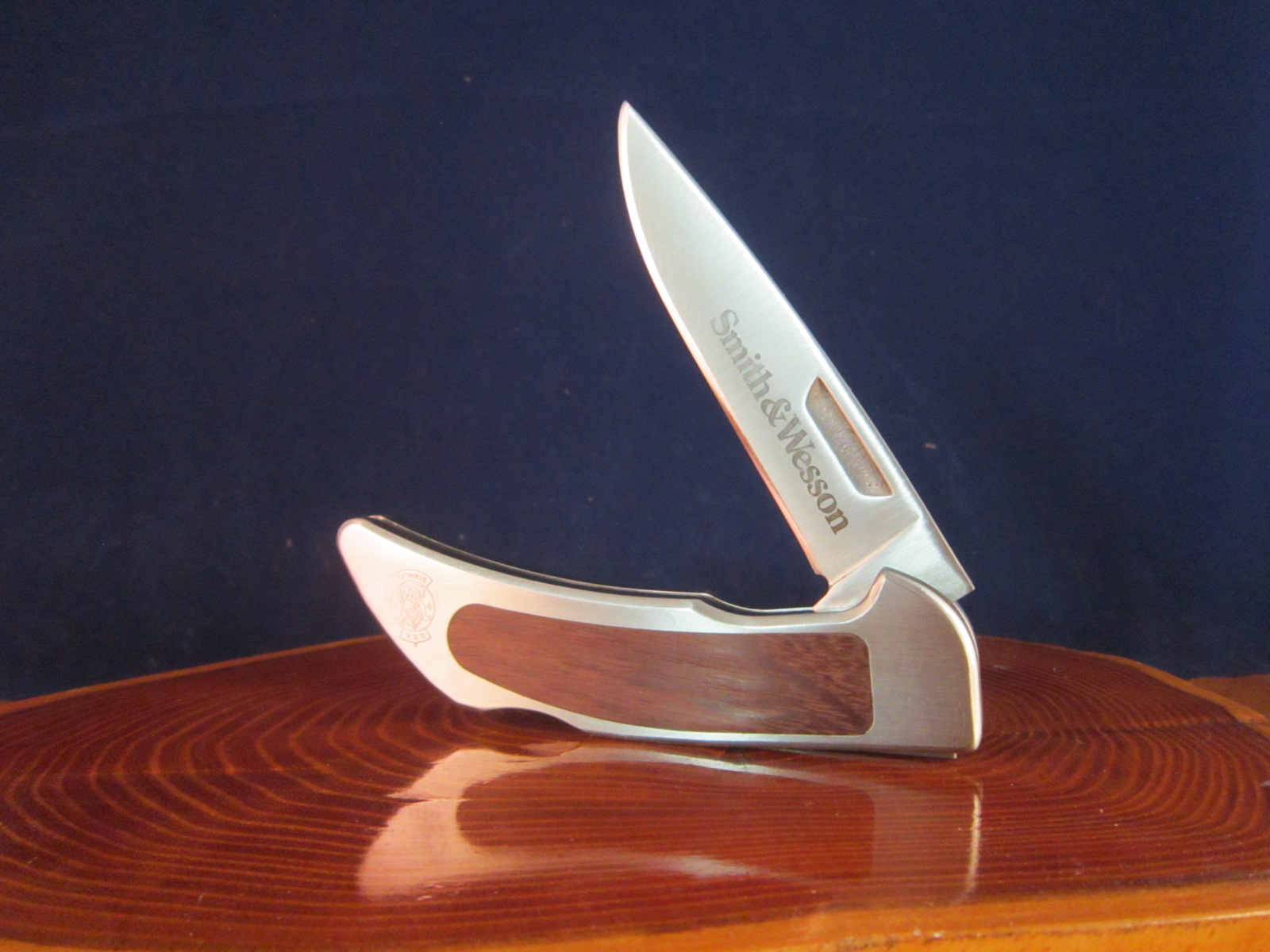 The 3 1/2" blades are flat ground from 440 stainless steel for strength and the ability to hold their razor sharp edge and come in either the clip point (model 6061) or drop point (model 6062) design.
These were the only Stainless Steel Folders S&W ever produced in-house.