1999 Marbles Sport 99 (R.W. Loveless) Knives
R.W. Loveless approved Marble Sport 99 knives were produced in the Mike Stewart Era at Marbles 1997-2001. The knives was produced in Gladstone, MI in 1999. Mike Stewart and Bob Loveless were good friends and had a close-working relationship, and Mr. Loveless provided input and approval for this classic and versatile design. The 52100 steel was considered by many to be the finest blade steel Marbles ever used. Knives from this series came in the Bobcat box and are sought after because they were only manufactured for one year, carry the R.W. Loveless approved oval on the blade and were produced during the Mike Stewart Era at Marbles before he left to form Bark River Knives.
Overall length: 8-1/4"
Blade length: 3-3/4"
Steel: 52100 High Carbon Steel
Quality Marbles Leather Sheath
1. Leather Handle/ Aluminum pommel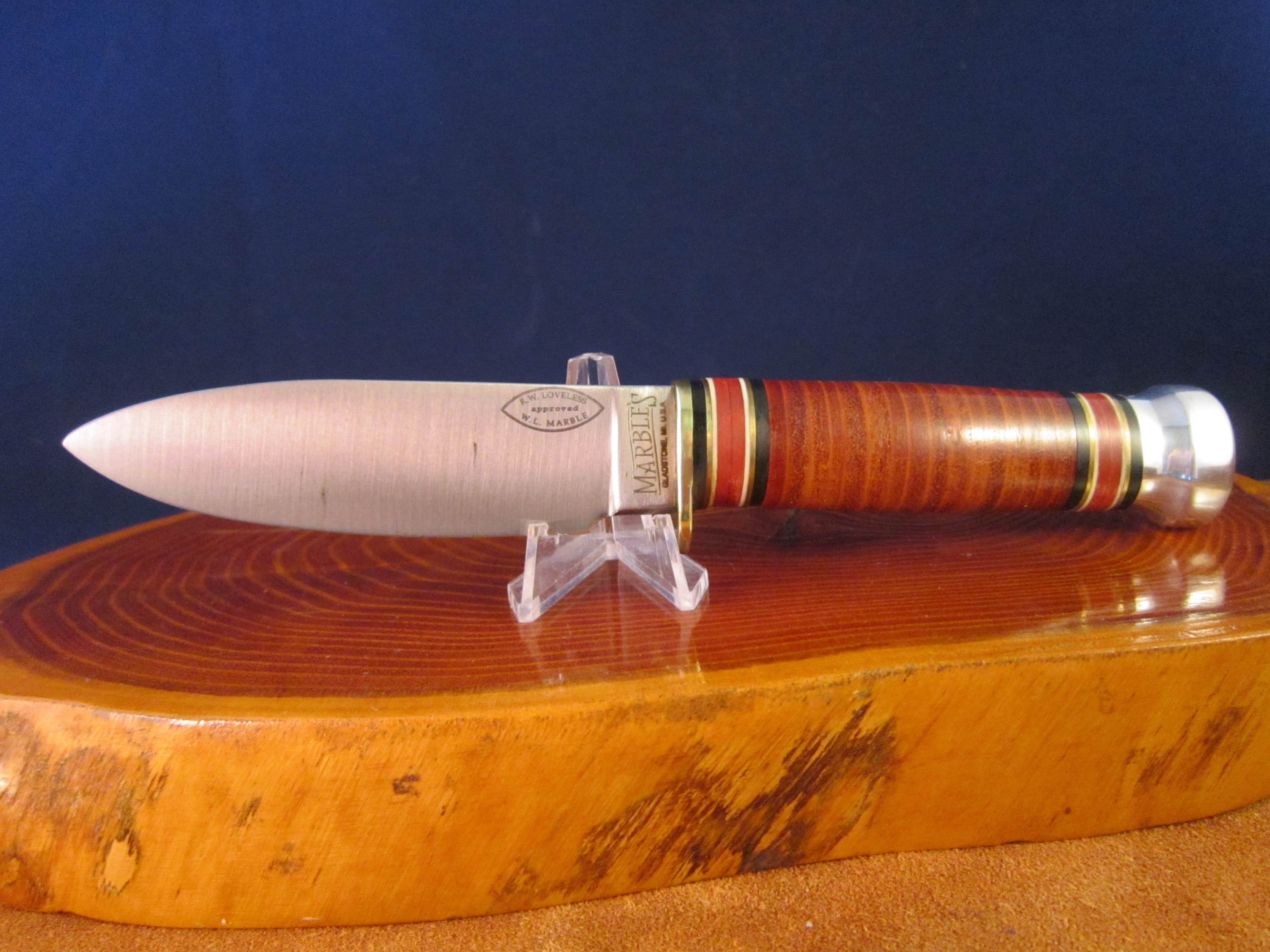 2. Cocobolo Wood Gamegetters handle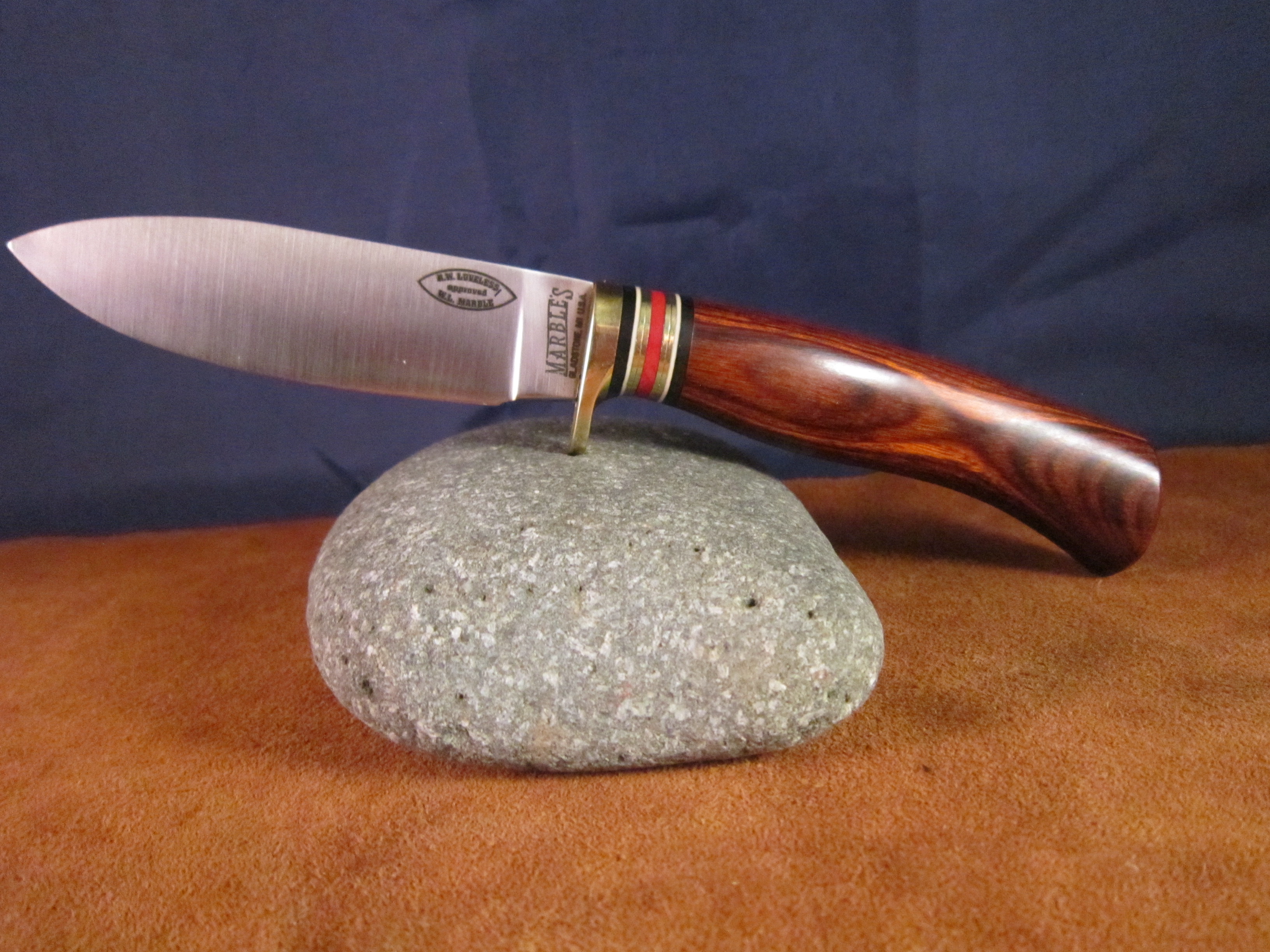 3. Burley Maple/ Aluminum pommel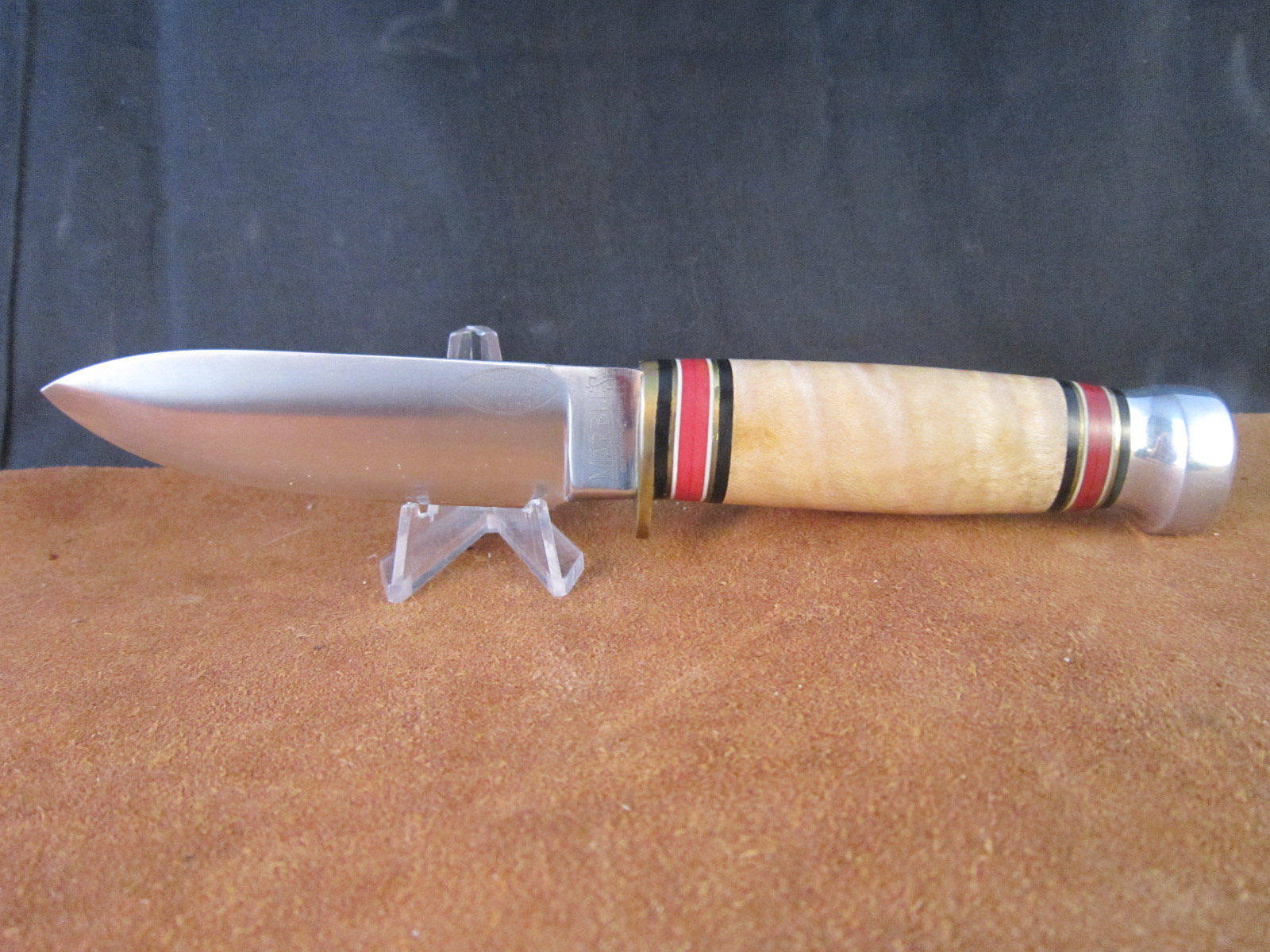 There were other Loveless Approved Marble knives like this Trailmaker.