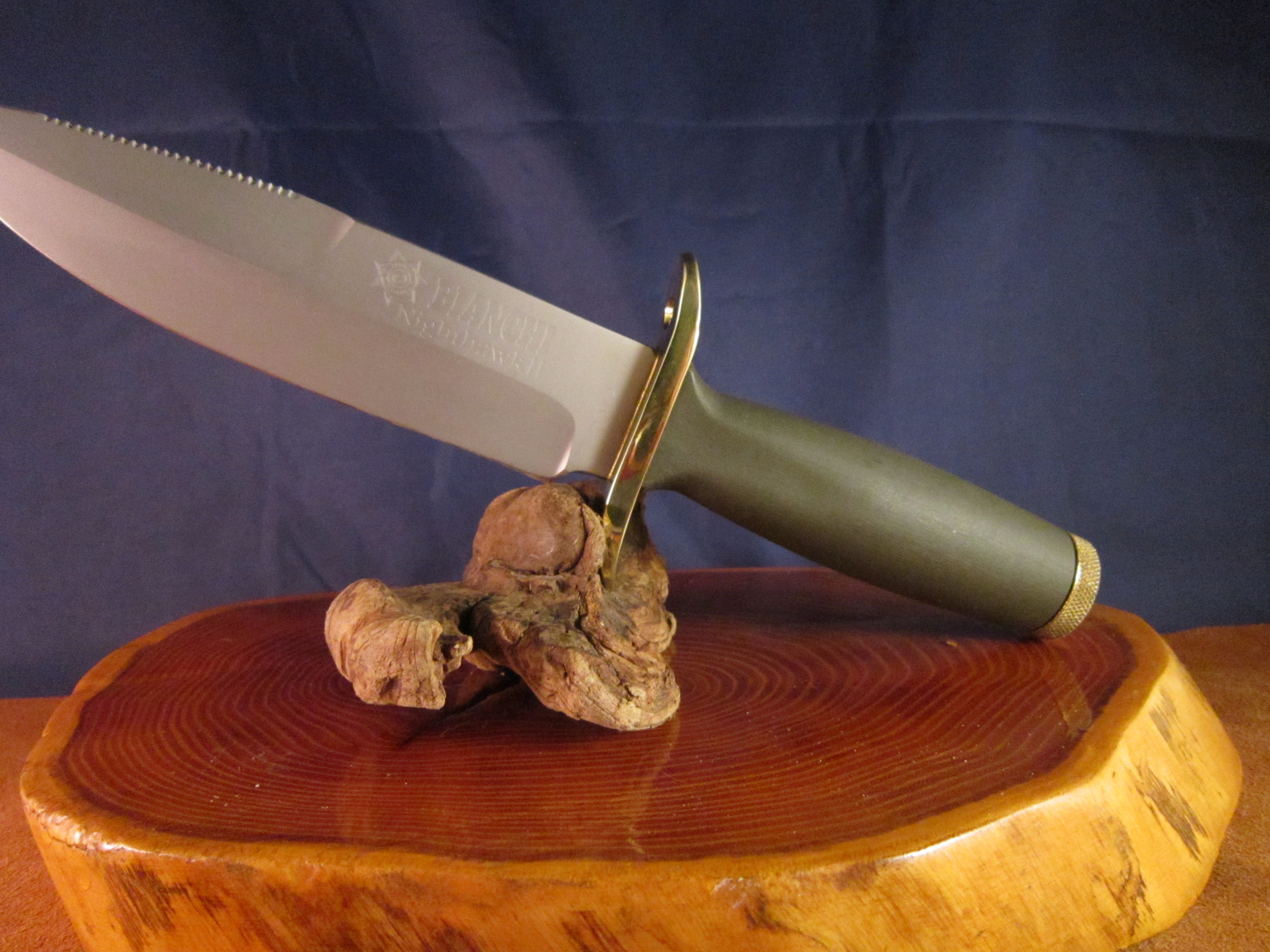 1986 Bianchi Model M1400 Nighthawk II Knife; "The World Standard"
From the brochure included with the knife, Much more than an exquisitely design hand-crafted cutting instrument, the Nighthawk II is the most complete survival system of its type available today. The important features incorporated in the original design of the Bianchi Nighthawk I have been successfully adapted to the very specialized and demanding needs of modern military forces.
The entirely new virtually indestructable sheath with special compartments is designed to accommodate a wide range of basic equipment, all carefully incorporated into a compact survival system. The same careful design engineering and space age materials the Bianchi uses in the now famous U.S. Military M12 holster are utilized in the unique Nighthawk II military sheath which meets all the military specifications for such equipment.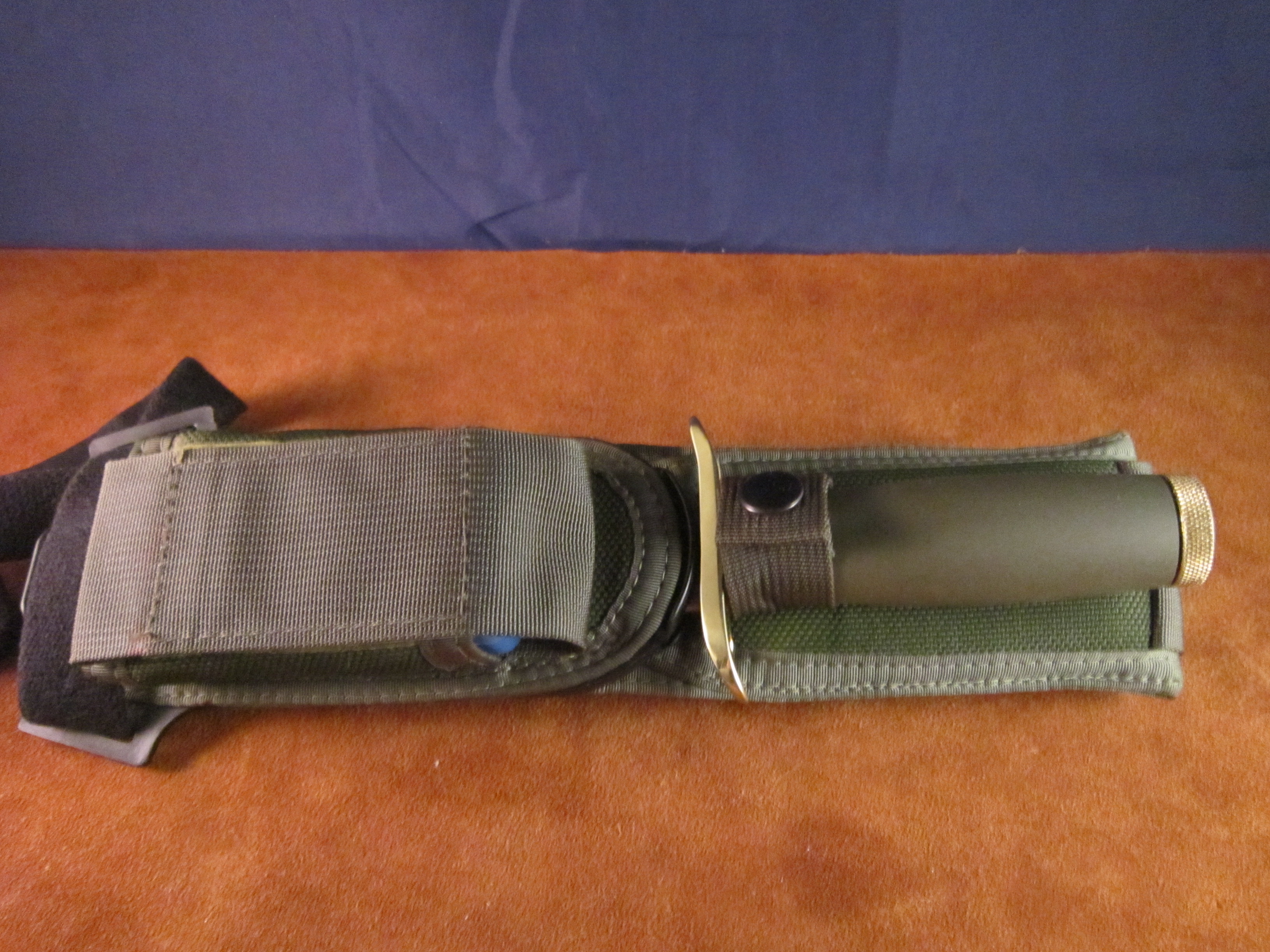 Notice price sticker on package $120. Inside was one added later that fell off for $140, an expensive knife in 1986. Some of us that don't remember seeing Bianchi knives for sale at the Sporting Goods stores because we're in the wrong spot. They were often sold at Gun Stores where the Bianchi name carried fame for quality leather gun holsters and were packaged to hang on a display with the holsters and other Bianchi items.
Per the wholesaler, the full story is interesting. "Carl Schlieper actually bypassed the importer in the late 1970's and sold the knife to Bianchi Leathers before the design was introduced under the original Carl Schlieper Eye Brand Survival knife banner. Those knives were marked "Bianchi" and naturally Bianchi made the leather sheaths marked Bianchi 855. After the Bianchi manufacturing run was completed Schlieper introduced the knife with a different sheath, knife was marked "Survival Knife" and was also stamped "Ice Tempered". If I remember correctly, there were 100 knives in the first shipment (Bianchi 855) to be received and I had pre-sold 12 of them based on a printed flyer alone. I kept one for myself."
The Bianchi Nighthawk I model 855 (Carl Schlieper produced knife with exceptional Bianchi Leather Sheath)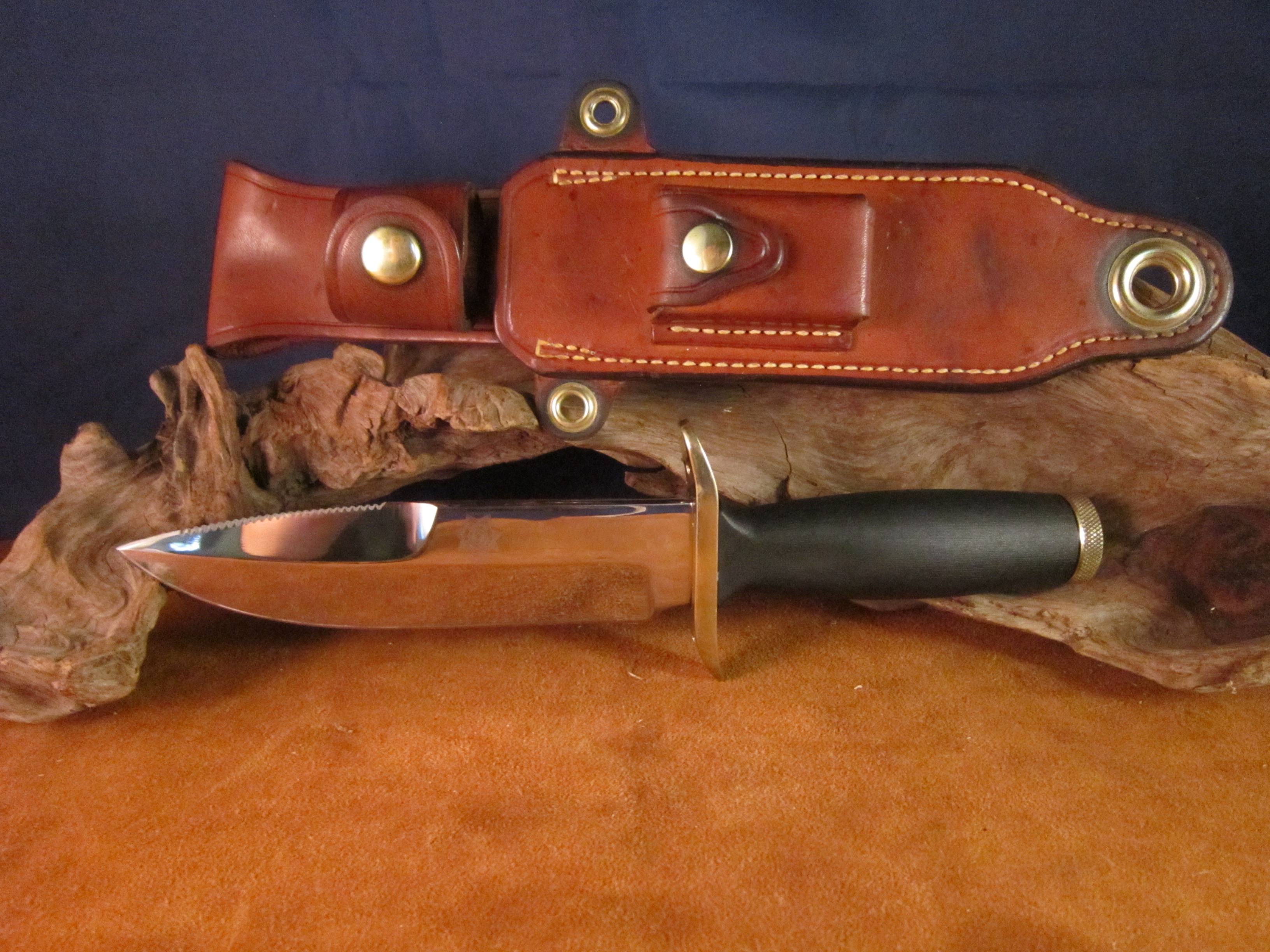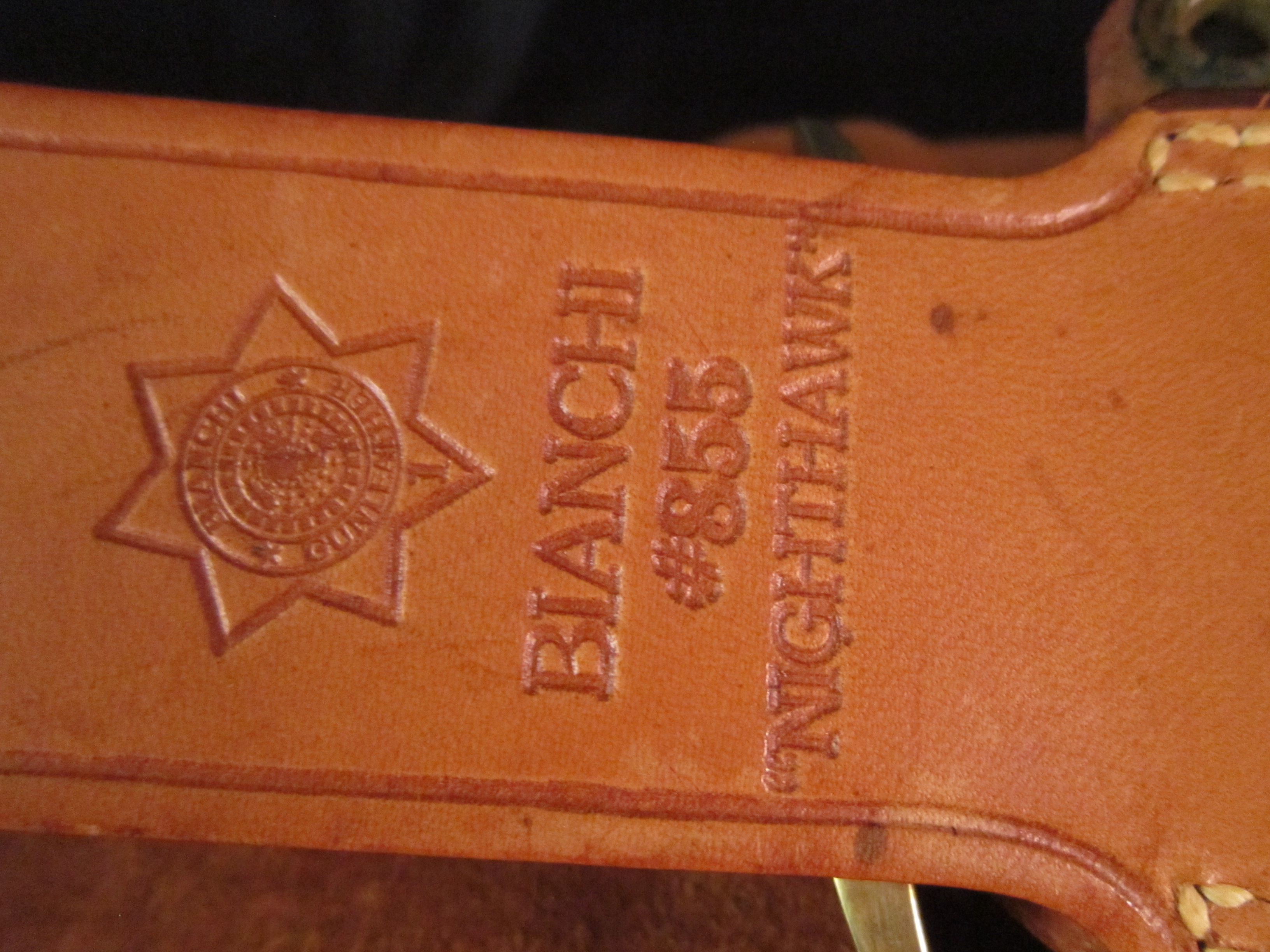 The Original Carl Schlieper Ice Tempered Survival Knife (Below)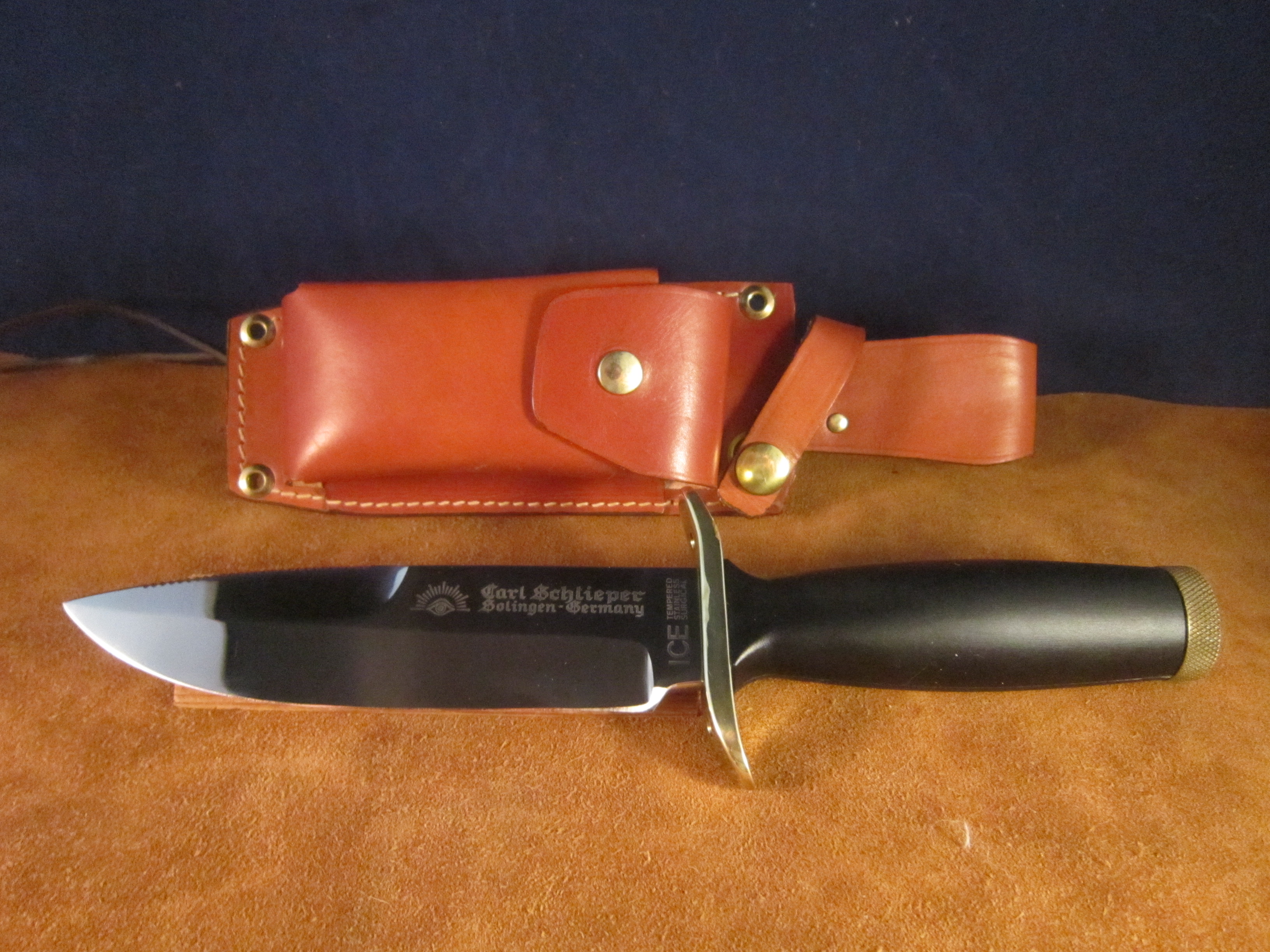 Nighthawk II M-1400 Military Version


This is a premium quality military grade 1980's vintage survival, fighting, and hunting knife made by Carl Schlieper/Eye Brand, Solingen, Germany. Handcrafted of 440C High Carbon Stainless Steel blade with Satin Finish to reduce flash. Knife measures 10 1/2" with a 5 7/8" blade and in the sheath the weight is 1 lb. 3 oz. Survival System included a Silva compass in sheath, small compass in brass pommel of knife handle, survival kit in pouch on sheath and a small kit inside the hollow handle, plus a 1" X 3" sharpening stone attached to the back of the sheath. They called it a Survival System, not a survival knife. A durable and very appealing system.