Jet Aer G 96 Boot & Belt Knife Model 7003 – Seki, Japan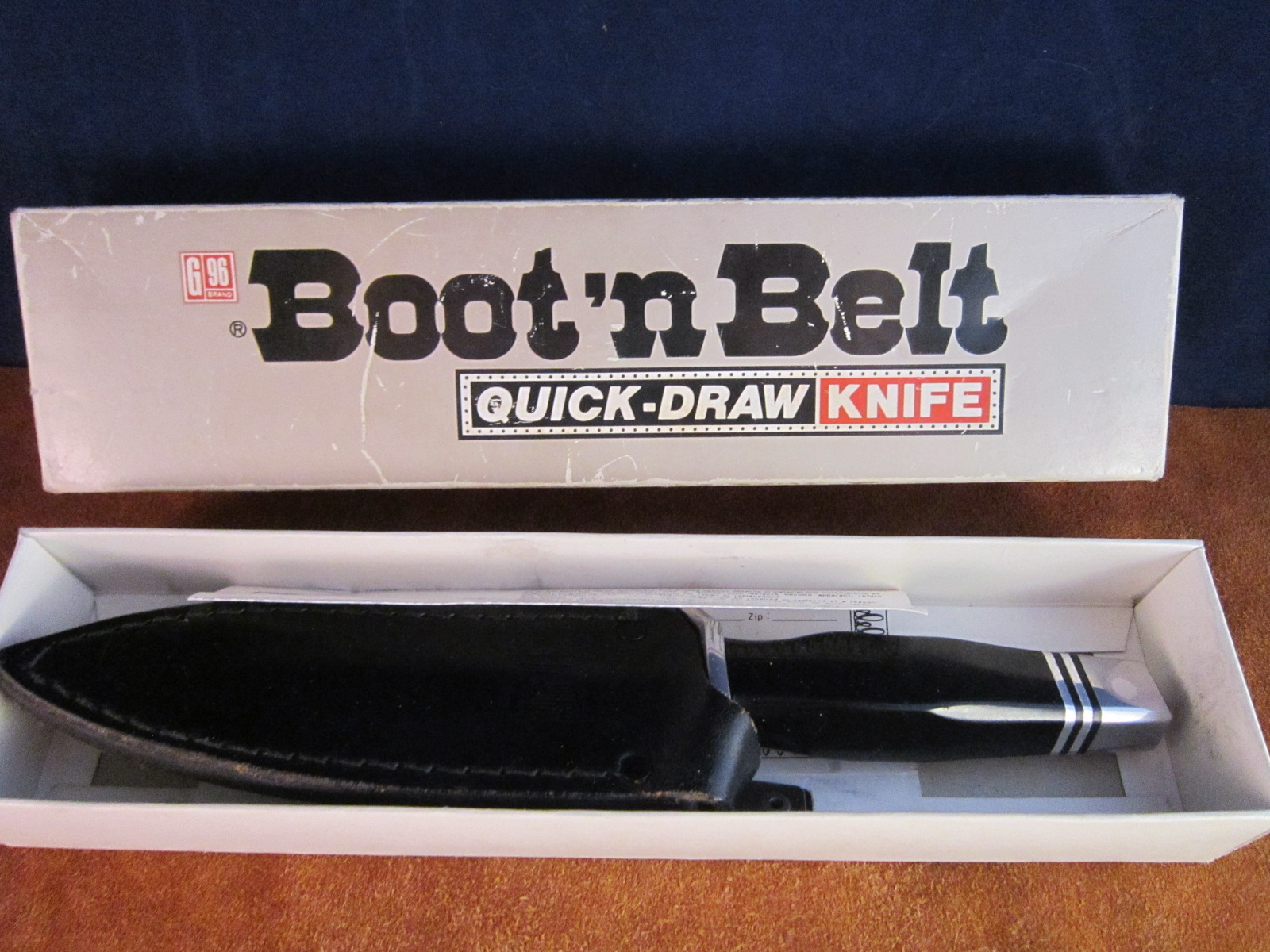 Jet-Aer Corp. of Patterson, NJ started selling knives in 1973 till the mid-80s taking classic knife designs manufactured by companies like Buck and Gerber and having them produced in Seki, Japan and advertising them for sale in Sporting Magazines. Being made in Seki, Japan they are a quality knife. Jet-Aer still produce fluids for the aviation industry.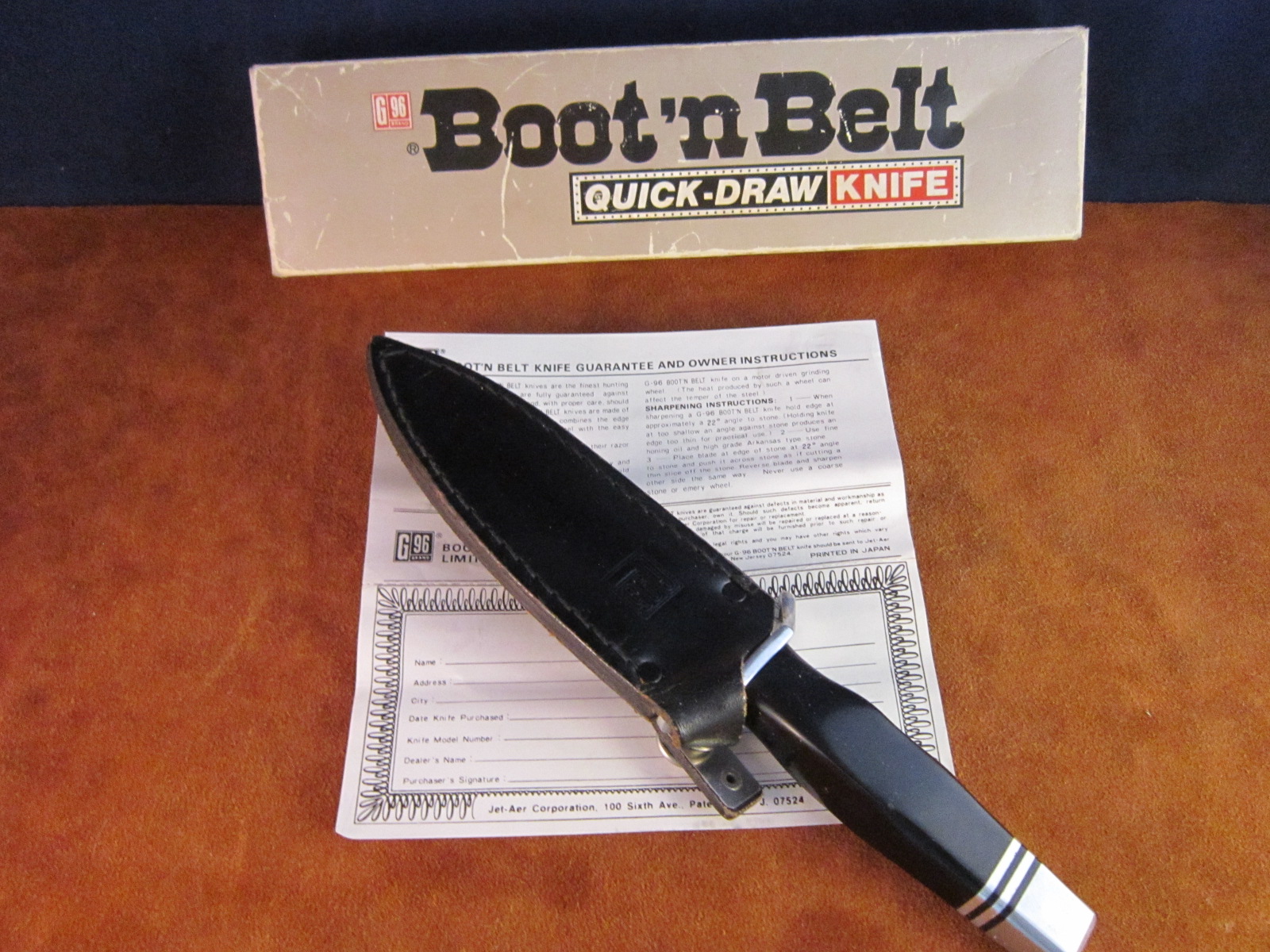 Lightweight grooved black composite handle with plastic and aluminum spacers. Satin finished stainless steel double edge, hollow ground dagger blade. Tang stamped JET-AER CORP. PATTERSON N.J. - G-96 NO. 7003 MADE IN JAPAN. Aluminum double guard and pommel. Comes with quality G 96 leather boot clip sheath.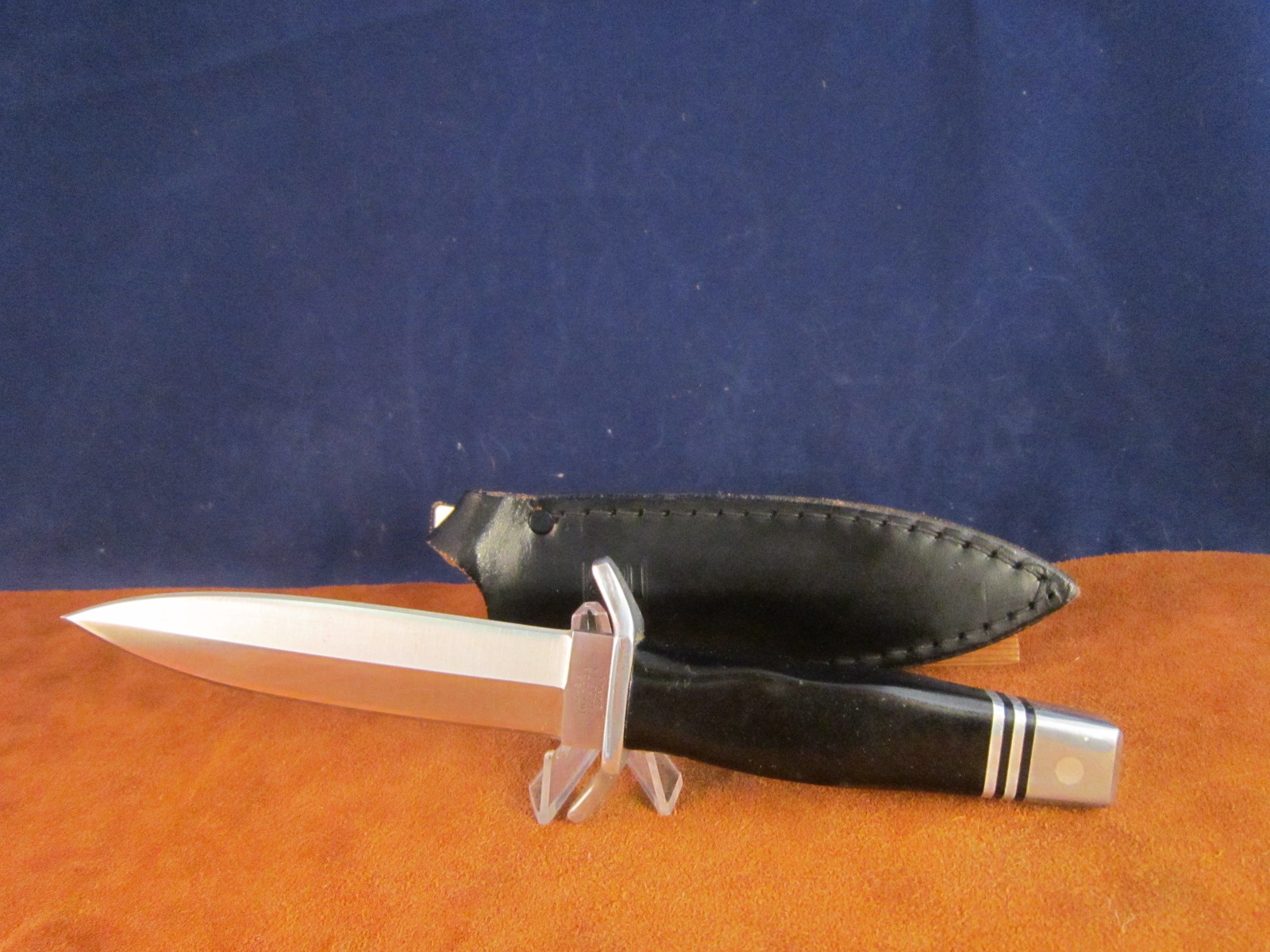 The knives were made in Seki, Japan and some sources claim Jet Aer fixed blade knives were mfg. by Ichiro Hattori. Ichiro Hattori is one of the most widely known of master knifemakers of Seki, Japan, producing knives for G96, Valor, Kershaw, Browning, Fallkniven, Cold Steel and others.

Taken from the owner instructions that came with this knife, " G-96 BOOT & BELT knives are the finest hunting knives made." "G-96 BOOT & BELT knives are of a special rustproof steel that combines the edge holding ability of high carbon steel with the easy care of stainless steel. "
"When properly sharpened they will hold their razor-sharp edge through long and repeated use."

This boot knife is unique with it's hollow ground edges, a grind that takes effort doing both edges.
Features:
Blade Material: Stainless Steel
Handle Material: Black Composite
Blade Length: 4-7/8
Overall Length: 8-3/4
Weight: 4.2 oz.