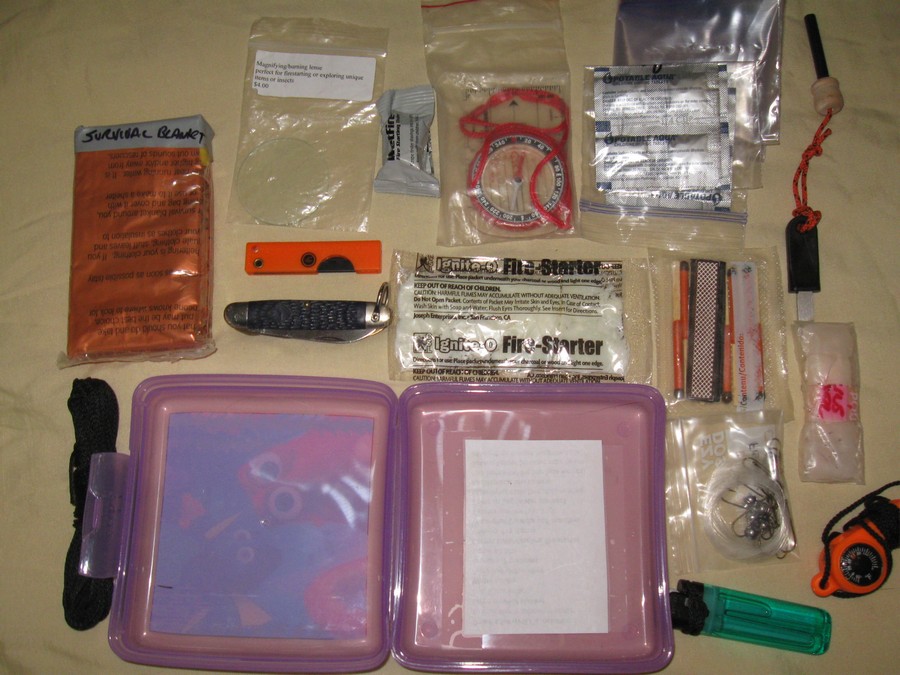 While we think of ourselves and carrying survival items, what about our family members and friends? One of my friends who travels overseas on vacation and does quite a bit of hiking and walks recently asked about a survival kit. I realized while I was prepared other family members/ friends might not be and will probably not have the skills set that I do. I put together a small kit for her with an emphasis on shelter, fire, water purification, signalling and navigation. Really a short term overnight kit. Wanting it somewhat discreet and because it was a great size I used a Nemo Sandwich box.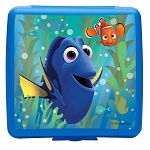 Survival Kit Includes:
Unique Nemo sandwich holder
Large survival blanket
Cub Scout knife
Wetfire cube
Ferro rod with striker
Brunton 7 compass
Signal whistle
Cotton balls/Vaseline fire starter
Ignite-o fire starter
Waterproof/windproof matches
4 water purifier tabs treat 1/qt each
Ziploc qt bag (water storage)
Magnifying glass (fire, fun, reading)
Razor/metal saw combo
Fish hooks/fishing line (use worms)
Butane lighter (remove rope to use)
25' cordage (tarred bankline 165#)
I did not include some items like 1st Aid Kit as I hope a traveller carries a small kit already as well as water bottle.